The madness of March isn't exclusive to just Division I men's basketball as two Division III schools experienced just how wild the end of the year can get.
Christopher Newport University (CNU) and Mount Union squared off for the national title on Saturday night and it came down to the wire between two of the best schools at the level.
CLICK HERE FOR MORE SPORTS COVERAGE ON FOXNEWS.COM
Mount Union's Christian Parker hit a game-tying layup with 4.3 seconds to play. CNU's Trey Barber caught the inbounds pass near half-court and drove right to the hoop, banking his shot off the glass and through the hoop for the game-winner as time expired.
Barber finished 25 points and 10 rebounds as CNU won the game 74-72, capturing its first NCAA Division III championship in program history. Barber was 10-of-25 shooting and had his eighth double-double of the season.
COACH OF FAIRLEIGH DICKINSON RIVAL INELIGIBLE FOR NCAA TOURNAMENT ON KNIGHTS' SUCCESS: 'I'M HAPPY FOR THEM'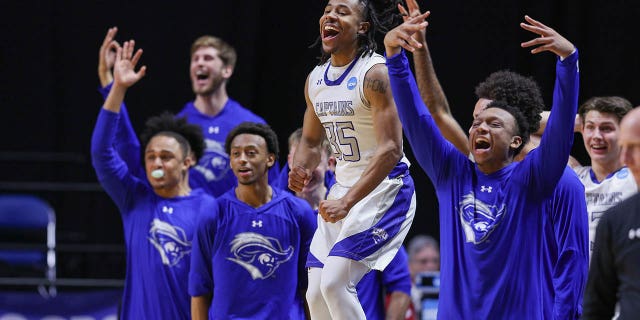 Jahn Hines added 18 points for the Captains while Caleb Furr had four three-pointers and finished with 12 points.
Parker scored 10 of his career-high 31 points as part of a 12-4 Mount Union run. He also scored with 17 seconds left to give the Purple Raiders a one-point lead. However, CNU would convert a three-point play before Parker would tie the game once again.
He added four rebounds and two steals to his total.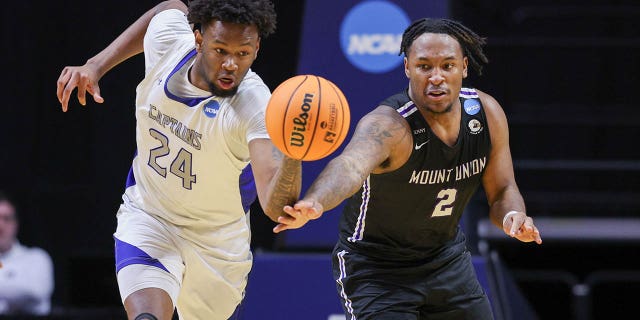 CLICK HERE TO GET THE FOX NEWS APP
CNU and Mount Union each finished the season 30-3.
The Associated Press contributed to this report.