By T.K. Randall
November 18, 2023 ·  0 comments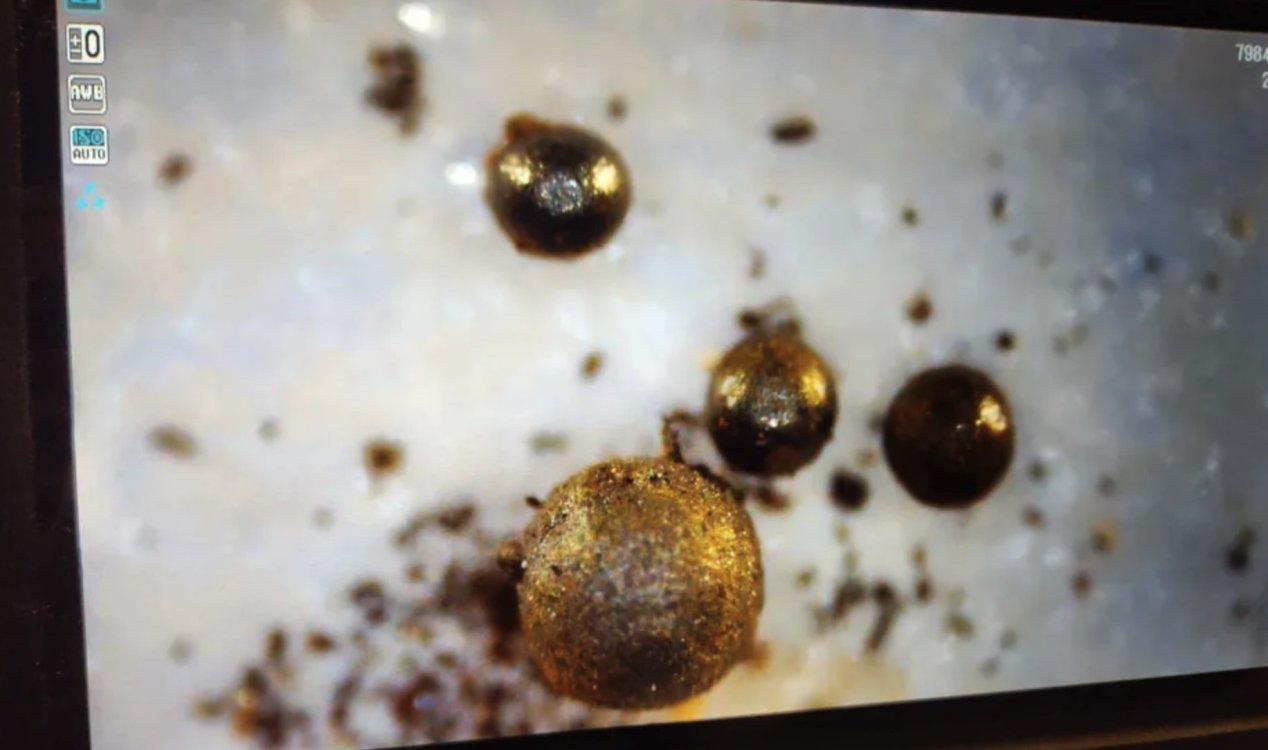 Are these spherules evidence of alien intelligence, or something else ? Image Credit: Avi Loeb
The Harvard astronomer and his team had found the objects while searching for fragments of an interstellar meteorite.
Back in June, Loeb – who had been on an expedition to search for pieces of an interstellar object that fell somewhere in the Pacific Ocean – published a blog article describing the discovery of mysterious metal spherules with a composition he claimed to be "anomalous" when compared to human-made alloys.
"We found ten spherules," he said. "These are almost perfect spheres, or metallic marbles. When you look at them through a microscope, they look very distinct from the background."
"It has material strength that is tougher than all space rock that were seen before."
Loeb's claims proved controversial to say the least and as things stand, his paper on the findings has yet to be peer reviewed. Many scientists questioned whether or not the spherules were actually from a meteorite while others criticized his conclusions on their supposedly anomalous nature.
Now according to a new paper published in the journal Research Notes of the AAS, the spherules might actually have a rather mundane explanation.
"Contents of nickel, beryllium, lanthanum and uranium are examined in the context of a known [human] source of contamination, and found to be consistent with coal ash as suggested from a publicly available coal chemical composition database," wrote author Patricio A Gallardo.
"Chemical composition analyses revealed consistency with coal fly ash, a waste product of the combustion of coal in power plants and steam engines"
"The meteoritic origin is disfavored."
If Gallardo is correct, then it means that the spherules are not even from space at all.
Whether or not Loeb is likely to ever agree with this interpretation, however, remains to be seen.
Source: Metro.co.uk | Comments (0)
Tags: