Full audio of U.S. Circuit Court Judge Kyle Duncan's presentation at Stanford Law School published Wednesday provided greater context with regard to his speech being shut down by protesters and the associate dean of Diversity, Equity and Inclusion Tirien Steinbach's scolding lecture directed at the judge.
Last week, Duncan's speech before Stanford Law School's The Federalist Society chapter was disrupted by left wing students who claimed he was racist and perpetrating injustice on minorities. Steinbach took the protesters' side and suggested that the Trump-appointed judge's views were "abhorrent," "harmful," and "literally denies the humanity of people."
The elite law school's associate dean also questioned "is the juice worth the squeeze? Is this worth it?" as it pertained to the judge's ability to speak.
HUNDREDS OF MASKED STUDENTS SURROUND STANFORD LAW DEAN FOR APOLOGY TO HECKLED JUDGE: 'EERIE'
Audio published Wednesday by attorney and legal writer David Lat offered greater context for the disruption. While some previously contended it was only hard to hear the judge due to the poor audio quality of the video, the new recording made clear that when the DEI associate dean was speaking, she was able to be heard perfectly. However, when the judge spoke, there was so much heckling that his speech was not audible to listeners.
The audio recording also revealed the embattled judge dueling with protesters around ten minutes into his speech, after he gave up on being able to deliver his prepared remarks due to all the disruption. Duncan called the left wing campus protesters "juvenile idiots" and said that "prisoners are now running the asylum."
Students screamed "this is our jurisdiction!," "this is a valid form of communication!," and "you don't respect us!" at the judge. Later in his remarks, the judge questioned whether the event had become a "struggle session" – a reference to forced re-education that plagued communist countries in the 20th century.
AFTER 'DIVERSITY' DEAN HECKLES TRUMP JUDGE OUT OF SPEECH, STANFORD STUDENT CALLS ON ADMIN TO TAKE ACTION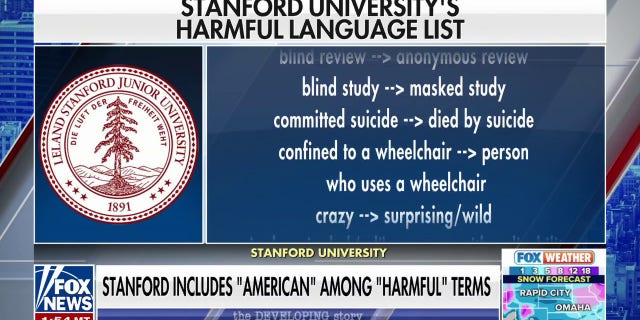 Duncan's speech was not the only event hosted by a conservative group to be disrupted at a California campus this week. At UC Davis, conservative activist Charlie Kirk's appearance was met with violence and vandalism by ANTIFA members and far-Left students who clashed with police.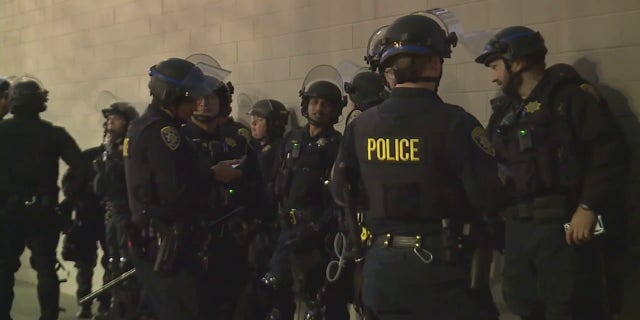 In an opinion piece published by Fox News Digital, legal scholar Jonathan Turley argued these two incidents represent a widespread attack on free speech. 
"Our institutions of higher education have become academic echo chambers where opposing views are no longer tolerated and preventing free speech is claimed to be acts of free speech," the George Washington Law professor wrote.