Maybe Dan Lanning was right.
Before his Oregon Ducks faced Colorado Saturday, he proclaimed Deion Sanders' Buffaloes' "Cinderella story is over."
Not many have been able to talk the talk and walk the walk against the Buffaloes, but Oregon made up for just about all the hate given that wasn't answered on the field.
The 10th-ranked Ducks demolished No. 19 Colorado on Saturday, 42-6.
CLICK HERE FOR MORE SPORTS COVERAGE ON FOXNEWS.COM
Oregon scored a touchdown on all but one of its drives in the first half – Colorado punted on seven of their first eight drives, and the one that didn't result in a punt was a fumble lost. Chants of "overrated" rang through the Ducks' home stadium throughout the game.
With momentum already on their side while leading 13-0, Oregon went for a fake-punt on their own 17-yard-line. They got it, and later on in the drive, they scored their third touchdown of the day.
As both teams entered the locker room, Oregon led, 35-0. Colorado had just 21 yards of offense in the first half – Oregon had 378.
ESPN caught up with Lanning after the first half, and he delivered yet another shot.
"I hope all those people that have been watching every week are watching this week," he said.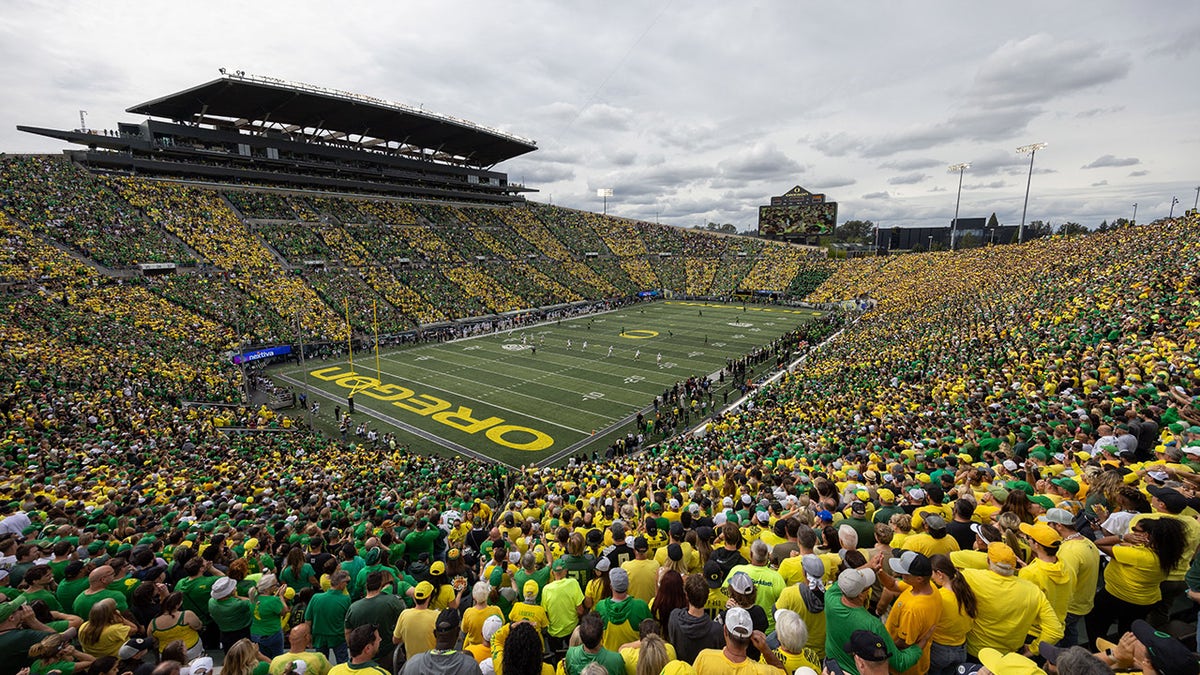 In the Ducks' first drive of the second half, they opted to go for it on 4th and goal – they scored another touchdown. They did so again on their next drive, but the pass fell incomplete – it was the second time out of their first eight drives in which they didn't score.
Colorado crossed midfield once late in the first quarter, and didn't do so again until the fourth. The shutout was ruined with 2:51 to go, but it was still pure dominance by Oregon.
Bo Nix was taken out of the game in the fourth quarter after he completed 28 of his 33 passes for 276 yards and four ouchdowns – he also ran one in. Troy Franklin caught eight passes for 126 yards and two scores.
CLICK HERE TO GET THE FOX NEWS APP
Colorado now figures to move out of the Top 25 before they host No. 5 USC next Saturday. The Ducks will head to Stanford, who is unranked.