The Secret Service found marijuana twice in the White House in 2022, long before cocaine was located in the West Wing.
The Secret Service revealed the information to members of Congress during a classified briefing on the investigation into cocaine found in the West Wing over the Fourth of July weekend, and confirmed the pot discoveries to Fox News Digital.
Possessing less than two ounces of marijuana is not a crime in Washington, D.C., but the substance is still not allowed on federal property — including the White House.
A spokesperson for the Secret Service told Fox News Digital that agents had found "small amounts of marijuana" on two separate occasions, in July and September last year.
SECRET SERVICE CLOSES WHITE HOUSE COCAINE INVESTIGATION, SAYS IT IS 'NOT ABLE' TO IDENTIFY SUSPECT
"No one was arrested in these incidents, because the weight of the marijuana confiscated did not meet the legal threshold for federal charges or D.C. misdemeanor criminal charges, as the District of Columbia had decriminalized possession," the Secret Service spokesperson said. "The marijuana was collected by officers and destroyed."
The spokesperson told Fox News Digital that agents had found "less than .2 ounces of marijuana in both instances" and noted D.C.'s marijuana decriminalization.
The Secret Service did not immediately respond to Fox News Digital's follow-up questions, including on whether U.S. law prohibits illicit substances on federal property.
Rep. Lauren Boebert, R-Colo., told Fox News Digital following the classified briefing that the area where cocaine had been found over 4th of July found in "should have had video surveillance," especially since the Mary Jane had been found twice in 2022 "on the White House property" under President Biden's watch.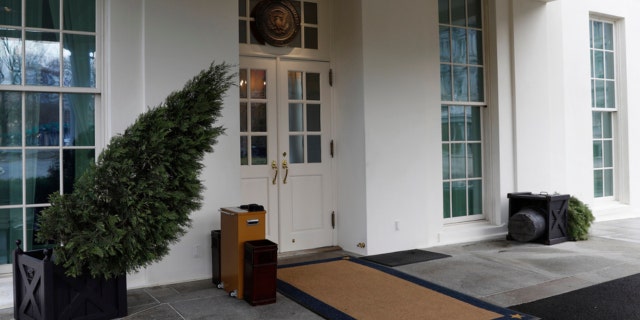 "This probably is an area that should have had video surveillance, especially since this is not the first time that drugs have been found on the White House property since Biden has taken office,"
"There should have been implementations made to ensure security at the White House already before this cocaine appeared," Boebert said. It was not immediately clear where the marijuana had been located on White House grounds.
Boebert also said, "We did not have scandals when President Trump was in office to this degree."
"And it just poses the question: What kind of people is Joe Biden bringing into the White House?" Boebert added.
The Colorado Republican also told Fox News Digital that, during the briefing, she had inquired about specific security measures in place for the lockers where the cocaine had been found. Boebert said the Secret Service had admitted that the key to the locker in question "is missing." 
"There are 182 lockers in that foyer and currently … locker number 50 where the cocaine was found, that key is missing," Boebert said. "There were more than 500 people who went through the West Wing during the weekend of when this substance was found, when the cocaine was found in the White House, and none of those people who have come through are classified as suspects." 
"We do not know how many were tourists, individual citizens, or staffers, and they currently are not looking any further into those more than 500 people who entered that foyer of the West Wing during that weekend," she said. "Instead, they are quickly wanting to close this investigation and move on to the next Biden crime crisis." 
Boebert also told Fox News that she had learned that "there are no logs of the lockers. There's no video surveillance of the lockers."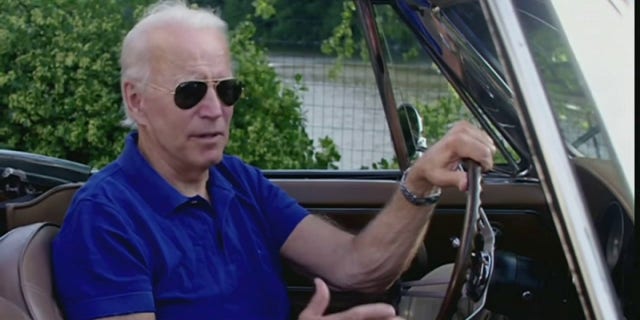 "The only thing that the Secret Service did was conduct background searches for past drug use or conviction of the over 500 individuals that came through that weekend," Boebert said. "They did not go further back in time, nor did their investigation produce any results to flag an individual person." 
She added, "I believe that every staffer who went into the White House that weekend … should be drug tested."
Rep. Jamie Raskin, D-Md., defended the Secret Service, saying that testing hundreds of potential suspects for drugs would be "a massively disproportionate and overblown response that would violate people's civil liberties."
"I mean, if there were small amounts of marijuana or cocaine found somewhere in the Capitol Complex, we would not want to drug test everybody who works here," Raskin said.
CLICK HERE TO GET THE FOX NEWS APP