The world's largest museum complex was founded on this day in history, Aug. 10, 1846.
The Smithsonian Institution was first created by President James K. Polk, who signed the Smithsonian Institution Act into law after the death of English scientist James Smithson, according to History.com.
Smithson, who died in 1829, wrote in his will to leave the entirety of his estate to "the United States of America, to found at Washington, under the name of the Smithsonian Institution, an Establishment for the increase and diffusion of knowledge."
ON THIS DAY IN HISTORY, AUGUST 9, 1854, INFLUENTIAL 'WALDEN' BY HENRY DAVID THOREAU IS PUBLISHED
The request would be honored if Smithson's only nephew were to die without children — which he did six years later, History.com reported.
Congress accepted Smithson's gift on July 1, 1836.
Two years later it retrieved Smithson's fortune of more than $500,000 worth of gold, his mineral collection, library, scientific notes and other personal items.
The scientist had been a fellow of the venerable Royal Society of London since he was 22 years old.
He published many scientific papers on topics such as mineral composition, geology and chemistry, History.com wrote.
ON THIS DAY IN HISTORY, JULY 18, 1828, AMERICAN PAINTER GILBERT STUART DIES AT AGE 72
Smithson even had one kind of zinc carbonate, Smithsonite, named in his honor, due to his findings in 1802 regarding zinc carbonates being true carbonate minerals.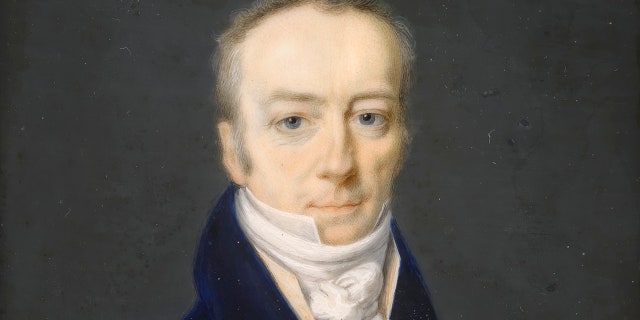 His gift to America brought great interest from the public, since Smithson had never visited the United States, according to History.com.
After considering the establishment of a national university, a public library or an astronomical observatory, Congress settled on using Smithson's bequest to create a museum, library and research program in history, the arts and the sciences.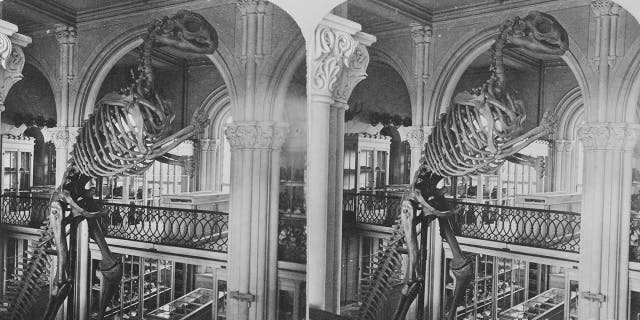 The Smithsonian Institution today is made up of 21 museums, primarily based in Washington, D.C.
It also includes the National Zoo and multiple research centers throughout the U.S.
CLICK HERE TO SIGN UP FOR OUR LIFESTYLE NEWSLETTER
Smithsonian museums and galleries currently include 157.2 million objects and specimens, 2.2 million library volumes and 148,200 cubic feet of archives, according to the Smithsonian website.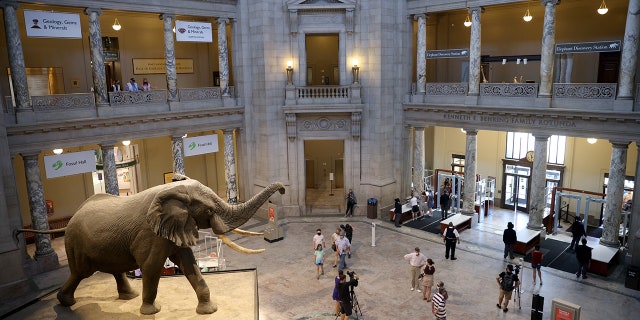 These sites are found in notable Smithsonian establishments including the Air and Space Museum, the Natural History Museum and the National Museum of African American History and Culture.
CLICK HERE TO GET THE FOX NEWS APP
The Smithsonian's National Museum of American History is home to the original Star-Spangled Banner, while Air and Space shows off the Wright brothers' "First in Flight" plane.