Prince Charles and Diana, Princess of Wales finalized their divorce after a nearly four-year separation on this day in history, Aug. 28, 1996. 
The divorce marked the conclusion of a marriage that began with a wedding that seemed ripped from the pages of a fairytale, but that was later marred by numerous controversies, admissions of infidelity and multiple invasions of privacy from the British press. 
The split was finalized about two months after Queen Elizabeth II told the couple they should begin the process of a divorce, as History.com indicated.
ON THIS DAY IN HISTORY, AUGUST 27, 1963, CIVIL RIGHTS LEADER W.E.B. DU BOIS DIES AT AGE 95
Diana was reportedly awarded a £17,000,000 lump sum payment — or slightly over $21 million in U.S. dollars — along with £350,000 a year to maintain a private office. 
Charles and Diana agreed to share custody of their sons, William and Harry, said the BBC.
After the divorce, Diana was stripped of the title "Her Royal Highness" (and any claim to the throne) and was instead to be referred to as "Diana, Princess of Wales," said the BBC.
The title of "Princess of Wales" is now held by Catherine Middleton, Diana's daughter-in-law. 
In late 1995, Queen Elizabeth II gave her blessing to the split, said a palace spokesperson at the time. 
The divorce came after many years of formal separation. 
"After considering the present situation, the Queen wrote to both the prince and princess earlier this week and gave them her view, supported by the Duke of Edinburgh, that an early divorce is desirable," the spokesman said.
ON THIS DAY IN HISTORY, JUNE 21, 1982, PRINCE WILLIAM, HEIR TO THE BRITISH THRONE, IS BORN
"The Prince of Wales also takes this view and has made this known to the Princess of Wales since the letter," said the spokesman.
The spokesperson added, "The Queen and the Duke of Edinburgh will continue to do all they can to help and support the Prince and Princess of Wales, and most particularly their children, in this difficult period."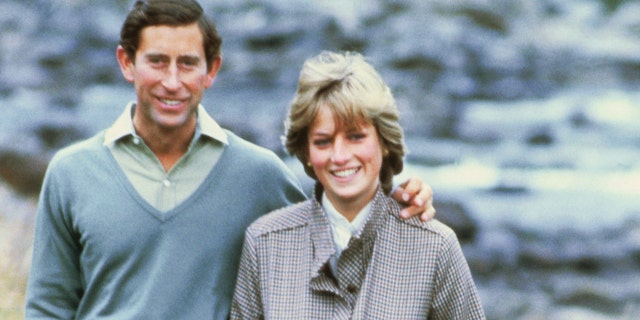 The divorce came after many years of formal separation, as well as confirmed infidelity by both Diana and Charles.
Diana and Charles' initial separation was announced on Dec. 9, 1992, by then-Prime Minister John Major on behalf of Buckingham Palace. 
"It is announced from Buckingham Palace that, with regret, the Prince and Princess of Wales have decided to separate," said Major, adding that the couple "have no plans to divorce and their constitutional positions are unaffected."
He also said, "This decision has been reached amicably, and they will both continue to participate fully in the upbringing of their children."
Charles admitted in a 1994 ITV documentary that he had not been faithful during their marriage.
The Queen and Prince Philip were "saddened" by the decision to separate, but "sympathize with the difficulties that have led to this decision," said Major. 
AS KING CHARLES III, AT AGE 74, ASSUMES BRITISH THRONE, HERE'S WHAT TO KNOW ABOUT HIS HEALTH
"Her Majesty and His Royal Highness particularly hope that the intrusions into the privacy of the Prince and Princess may now cease. They believe that a degree of privacy and understanding is essential if Their Royal Highnesses are to provide a happy and secure upbringing for their children, while continuing to give a wholehearted commitment to their public duties," said Major.
While Diana and Charles did not initially plan on divorcing, that changed after Charles admitted in a 1994 ITV documentary that he had not been faithful during their marriage.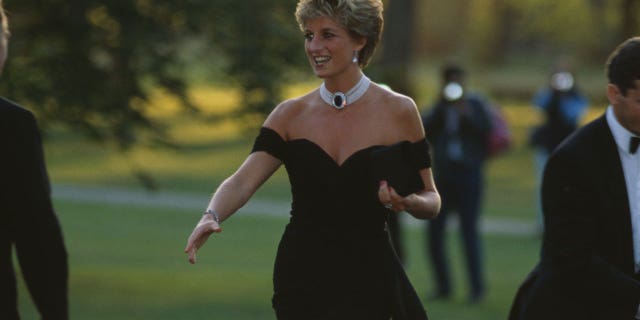 In response to this confession, Diana wore what is now known as the "revenge dress," an off-the-shoulder black evening gown designed by Christina Stambolian, to a Vanity Fair party the night the documentary aired. 
Vogue called the dress the "progenitor of 'revenge dressing.'"
Diana's life post-divorce would be tragically cut short. 
CLICK HERE TO SIGN UP FOR OUR LIFESTYLE NEWSLETTER
On Aug. 31, 1997, almost a year to the date after the divorce was finalized, Diana, along with her boyfriend Dodi Fayed and driver Henri Paul, were killed in a car crash in Paris. 
She was 36.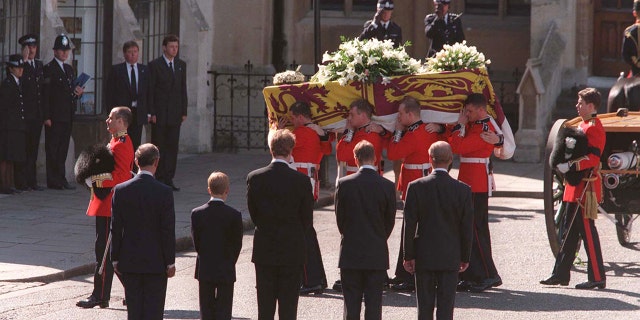 An inquest found that Paul was intoxicated and speeding at the time of the crash. 
Charles married Camilla Parker-Bowles in 2005.
CLICK HERE TO GET THE FOX NEWS APP
After the death of his mother, Queen Elizabeth II, Charles ascended the throne and took the regnal name King Charles III.