By T.K. Randall
September 25, 2023 ·  0 comments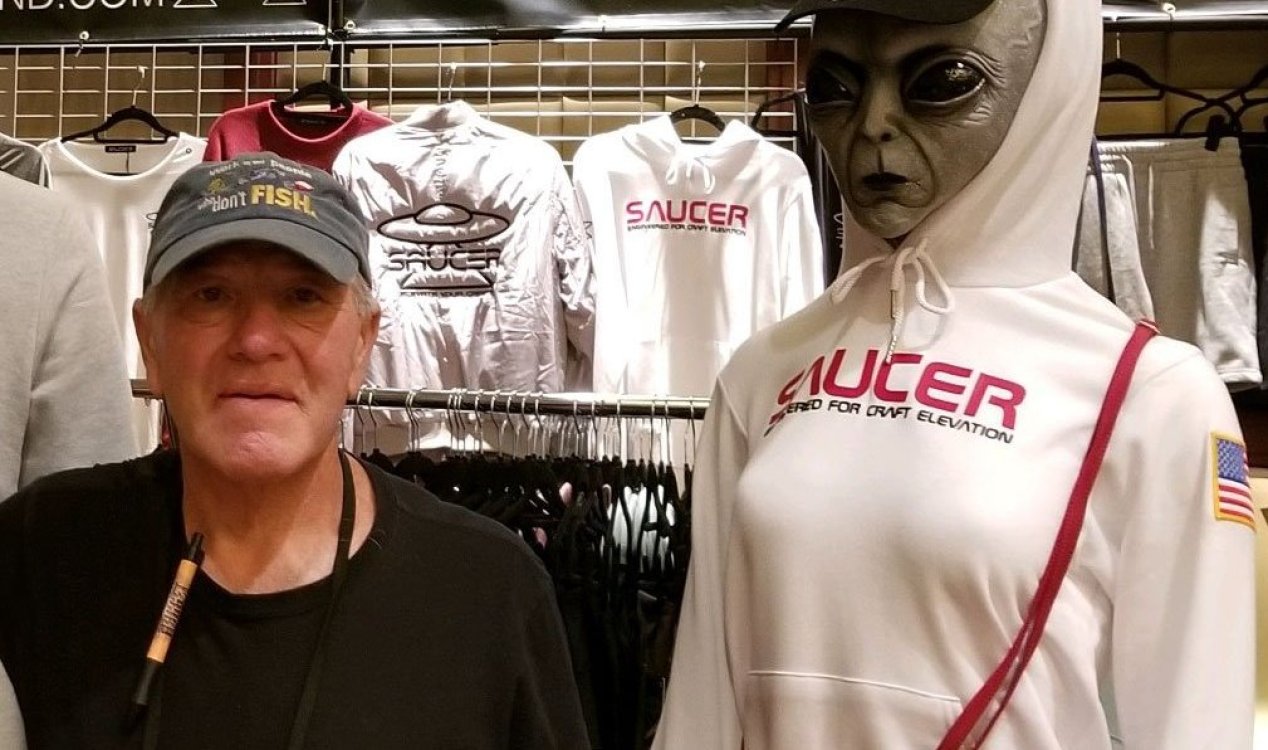 Parker photographed back in 2019. Image Credit: CC BY-SA 4.0 SMG2019
Calvin Parker and Charlie Hickson encountered something one night in 1973 that would haunt them for the rest of their lives.
It's one of the world's best documented and most compelling alien abduction cases and even today, almost 50 years later, we are no closer to understanding exactly what happened.
The incident itself took place on October 11th, 1973 in the Mississippi town of Pascagoula.
Calvin Parker Jr and Charles Hickson had been out fishing when they reported witnessing a strange oval-shaped object with blue lights descending from the sky. The craft was said to have made a peculiar whizzing sound and eventually came to rest a couple of feet above the ground nearby.
Three strange creatures emerged from the object that were vaguely humanoid in shape and stood approximately 5ft in height. They had no discernible eye sockets and only a small slit for a mouth. In place of hands they had lobster-like claws and seemed to move in an inhuman, robotic-like manner.
"These things got to us. Two got a hold of Charlie, the other got a hold of me and they turned around and they was carrying us back up inside of what I know now is a UFO, a spaceship or whatever it was and we was going toward that big bright light," Parker later recalled.
Once aboard the craft, the two men were subjected to a detailed physical examination.
The incident seemed to end as abruptly as it had begun as Hickson and Parker found themselves back on the beach with no sign of the UFO and no indication that anything had happened.
Hickson maintained until his death in 2011 that events happened the way he described them, while to this day Parker also remains adamant that their story is true.
The pair even passed a lie detector test in the Sheriff's office after their ordeal.
So did they really encounter an extraterrestrial craft and its crew that fateful night 50 years ago ?
As things stand, the truth behind their story continues to remain a complete mystery.
Source: Mail Online | Comments (0)
Tags: