By T.K. Randall
November 19, 2023 ·  0 comments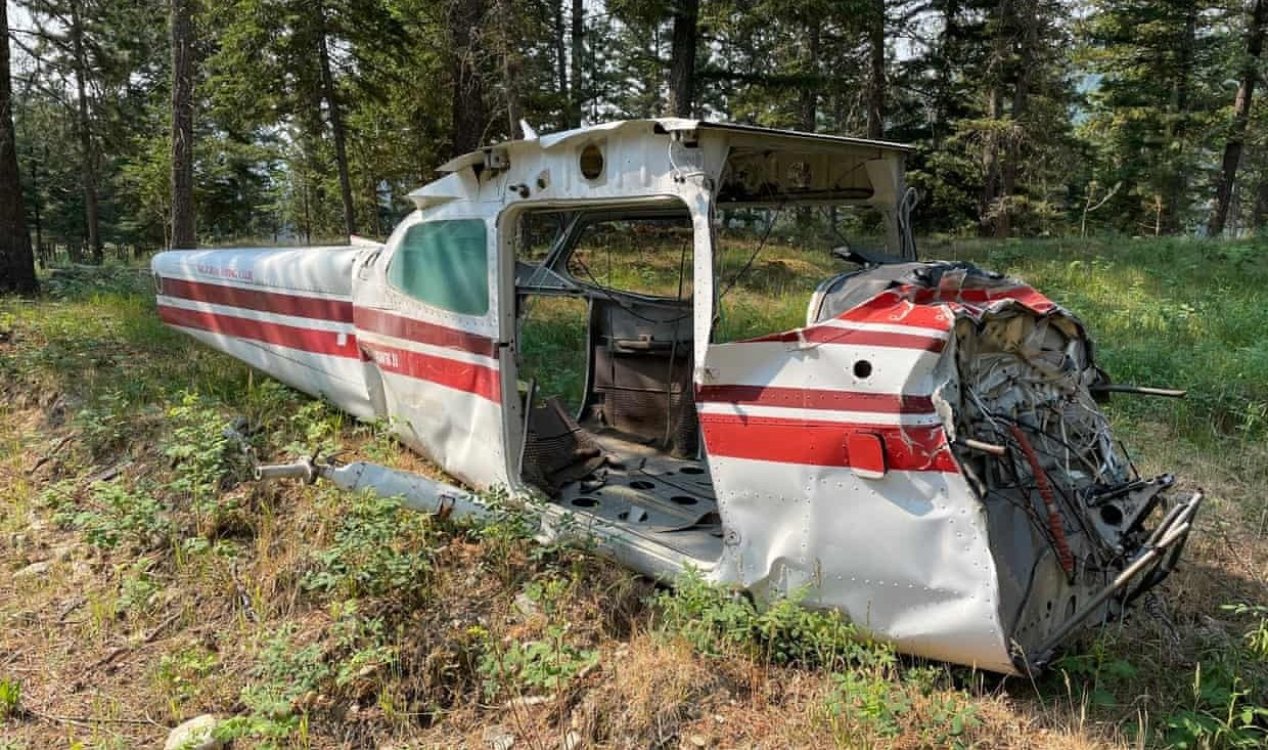 Image Credit: Civil Air Search and Rescue Association
The enigma was first brought to light when a hunter found what appeared to be a crashed plane in British Columbia.
Upon discovering the crumpled up fuselage sitting out in the open north of Kamloops, the hunter decided to contact the Royal Canadian Mounted Police to report what he had found.
The wreckage, which seemed to have been involved in a devastating crash, quickly proved something of a mystery as investigators attempted to piece together what might have happened.
Particularly strange was the fact that the only part of the plane they could find was the fuselage – there was no other debris anywhere and it was missing its motor, wings, doors and seats.
From what they could tell, the plane must have been there for at least two decades.
Upon further investigation, however, they could find no record of any missing plane, nor of any missing passengers and the aircraft's registration number was curiously absent.
No sign of human remains was found in the vicinity either.
It wasn't until Canada's Civil Air Search and Rescue Association came forward to volunteer an explanation that the mystery of the crashed plane was finally solved.
The answer, it turns out, is that the fuselage had been deliberately placed there as a prop for use during training exercises.
"There are placards in the wreck and even a phone number to call," said Fred Carey, director general of British Columbia's air rescue. "I'm not sure what happened, maybe the placards wore off."
"But in this case, it doesn't look like the authorities followed protocol."
Source: Guardian | Comments (0)
Tags: