British actor Rupert Everett shared his doubts about Prince Harry's story of how he lost his virginity, which the royal revealed in his explosive memoir "Spare."
In the book, the 38-year-old detailed losing his virginity to an unnamed older woman in a "grassy field behind a busy pub" when he was 17.
However, Everett, 63, questioned Harry's version of events and claimed to know the real story in a new interview with the Telegraph.
"By the way. I know who the woman he lost his virginity to is. And it wasn't behind a pub. And it wasn't in this country," the "My Best Friend's Wedding" star said with "his dark eyes twinkling," according to the outlet.
"I'm just putting it out there that I know," he added, with a "Cheshire cat smile" before again confirming that he knew the woman, per the Telegraph. Meanwhile, a source close to the Duke of Sussex told the outlet, "Amazing that he would know such a personal detail better than Prince Harry himself."
PRINCE HARRY DETAILS LOSING HIS VIRGINITY TO AN OLDER WOMAN WHO TREATED HIM LIKE 'A YOUNG STALLION'
In the book, Harry wrote that the sexual encounter occurred when he was a student at Eton in 2001. He recalled the tryst while recounting a meeting that he had with royal aide Mark Dyer.
The father of two wrote that Dyer, who he referred to as "Marko," visited him at Eton shortly after he lost his virginity. He became apprehensive when Dyer appeared "grim" as he took Harry out for lunch. 
According to Harry, Dyer told him that he had been sent "to find out the truth."
"I suspected he was referring to my recent loss of virginity," Harry wrote. "Inglorious episode, with an older woman. She liked horses, quite a lot, and treated me not unlike a young stallion."
"Quick ride, after which she'd smacked my rump and sent me off to graze," he remembered.
"Among the many things about it that were wrong: It happened in a grassy field behind a busy pub. Obviously, someone had seen us."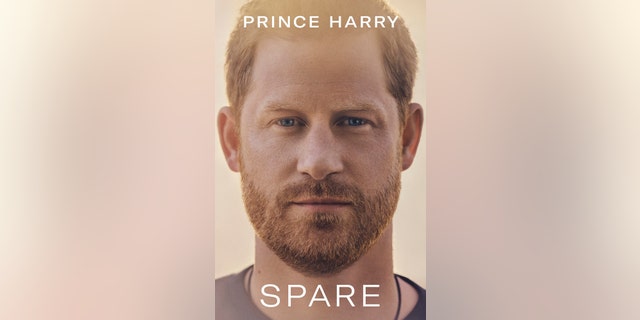 However, Dyer informed him that a newspaper editor had contacted King Charles' press office, claiming that she had proof that his youngest son was doing drugs. Dyer had been sent to find out if the report was true.
Harry wrote that he denied the editor's claims and told Dyer that it was "lies, all lies," when the royal aide presented the evidence that she had shared.
"Wrong, wrong, wrong," Harry wrote. "The basic facts, the details, it was all wrong."
In his memoir, Harry admitted to using cocaine several times, starting at age 17, in order "to feel." He also acknowledged using cannabis and psychedelic mushrooms, which made him hallucinate that a toilet was talking to him.
During a January interview on ITV and CBS' "60 Minutes," Harry said that he also used psychedelics, including ayahuasca and psilocybin, to help him address the mental health struggles he endured in losing his mother.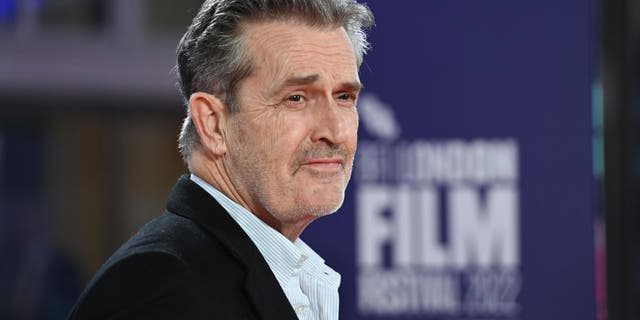 Three years after losing his virginity, Harry began dating Zimbabwean businesswoman Chelsy Davy, 37. After the pair split in 2010, he was in a relationship with British actress Cressida Bonas, 33, from 2012-14. He met American actress Meghan Markle, 41, in July 2016, and the two went on to tie the knot in May 2018. Harry and Meghan are parents to son Archie, 3, and daughter Lilibet, 1.
In December, British actress Elizabeth Hurley addressed speculation that she was the unnamed woman who took Harry's virginity. 
"Not me. Not guilty. Ha!" she told the Times.
When further pressed on the matter, Hurley doubled down, saying, "No. Not me. Absolutely not."
During his interview with the Telegraph, Everett also shared his reaction to "Spare," which was published last month.
'It's made me change my view," he told the outlet. "I was angry before, and now I just feel very sad — sad for Harry. I felt so sympathetic towards him for years and I still do now."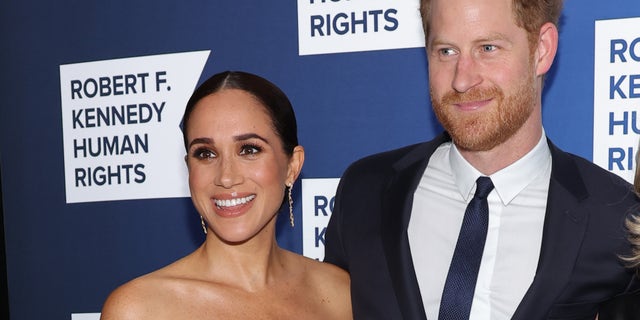 He continued, "Honestly! As someone who has put his foot in it quite a bit, I feel particularly bad for him about the Taliban thing. That changed everything and loses him the one group that still loved him."
The British actor was referring to claims that Harry made in which he wrote about killing 25 Taliban soldiers when he served in the Royal Army during the war in Afghanistan. The claims drew wide criticism from U.K. military officials and the Taliban.
'I think he's deranged," Everett added. "Although, of course, nobody is giving him good advice."
Representatives for Harry, Meghan and Everett did not immediately respond to Fox News Digital's request for comment.
CLICK HERE TO GET THE FOX NEWS APP
Fox News Digital's Stephanie Nolasco and Ashley Papa contributed to this report.