The Wisconsin Department of Natural Resources (DNR) has announced that a rare parasitic plant resurfaced after it hadn't been seen for 44 years.
The newly-rediscovered plant was found in Manitowoc County "on the dunes overlooking Lake Michigan," the Wisconsin DNR shared in a press release on May 3.
Tom Underwood, a volunteer with the Rare Plant Monitoring Program, identified the plant as a clustered broomrape (Orobanche fasciculata), the DNR wrote in its 2022 Annual Report.
RARE ORCHID FOUND IN VERMONT FOR FIRST TIME SINCE 1902
"Tom first set out to find this population, which was last seen in 1979, in 2018, but after 'an exhausting search up, over and along deep, dry and unconsolidated sand,' he gave up," the report added.
What made the search even more difficult was the lack of information surrounding the plant's last known location.
"Clustered broomrape is a tiny plant that could easily be buried by shifting sand…and we didn't have very precise information on where it was found," the report noted.
"It was the proverbial needle in a haystack survey."
FLORIDA K-9 STOPS THEFT OF RARE AND ENDANGERED ORCHIDS AT STATE PARK
Broomrapes are the largest family of parasitic plants, according to Mark T. Strong, a botanist at the Smithsonian National Museum of Natural History.
The Wisconsin DNR describes these parasitic plants as having four to 10 pedicels (stalks that support the flower) with flowers that have a "loose, flat-topped corymb" (flower cluster with a long stalk) surpassing the stem.
Of the 2,366 plants species in Wisconsin, nearly 15% of them are considered rare and compiled in the "endangered, threatened or of special concern list," the DNR released stated.
In 2022, over 220 reports of rare plants were submitted by volunteers throughout Wisconsin, including new areas that had never been documented before.
CLICK HERE TO GET THE FOX NEWS APP
"These new discoveries are very exciting. They help increase our understanding of the number and locations of rare plant species in Wisconsin so we can better monitor and protect them," Kevin Doyle, DNR natural heritage conservation botanist and rare plant monitoring program coordinator, stated in the Wisconsin DNR press release.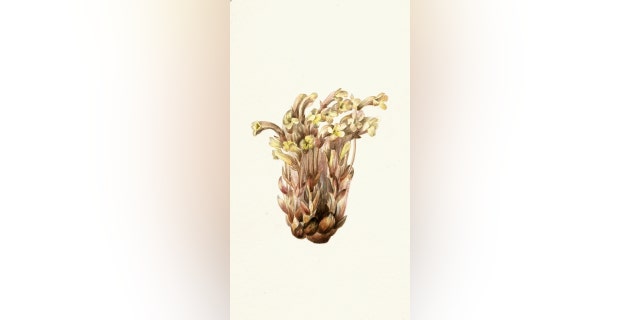 "Volunteers also revisit known locations, another important part of the conservation process. If we don't check on these populations, we won't know when they are in trouble," he added.
CLICK HERE TO SIGN UP FOR OUR LIFESTYLE NEWSLETTER
The Rare Plant Monitoring program the "largest source of rare plant data" that is entirely made up of volunteers throughout Wisconsin.