Bizarre
March 11, 2022 |  0 comments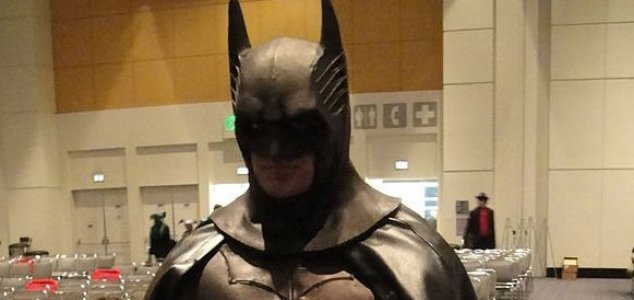 The bat was thought to have been released as a prank. Image Credit: CC BY 2.0 Pop Culture Geek
A cinema screening of the Caped Crusader's latest outing was recently interrupted by a rather topical visitor.
The unexpected interruption happened earlier this month at The Moviehouse and Eatery by Cinepolis in Austin, Texas where moviegoers found themselves attempting to watch 'The Batman' while a large bat fluttered and swooped around above their heads.
Things got so out of hand that the cinema's staff ended up having to put the movie on pause while an animal control expert attempted (unsuccessfully) to extricate the winged mammal from the premises.
Audience members were offered a refund, however most decided to stick with it and watch the movie even with the on-screen superhero's real-life counterpart swooping around.
It is believed that the bat was likely brought in by a member of the public as a prank.
Cinema staff are now attempting to check people's bags to prevent the same thing happening again.
Fortunately there were no reports of anyone being bitten by the animal.
Source: Huffington Post | Comments (0)
Tags: