By T.K. Randall
August 13, 2023 ·  6 comments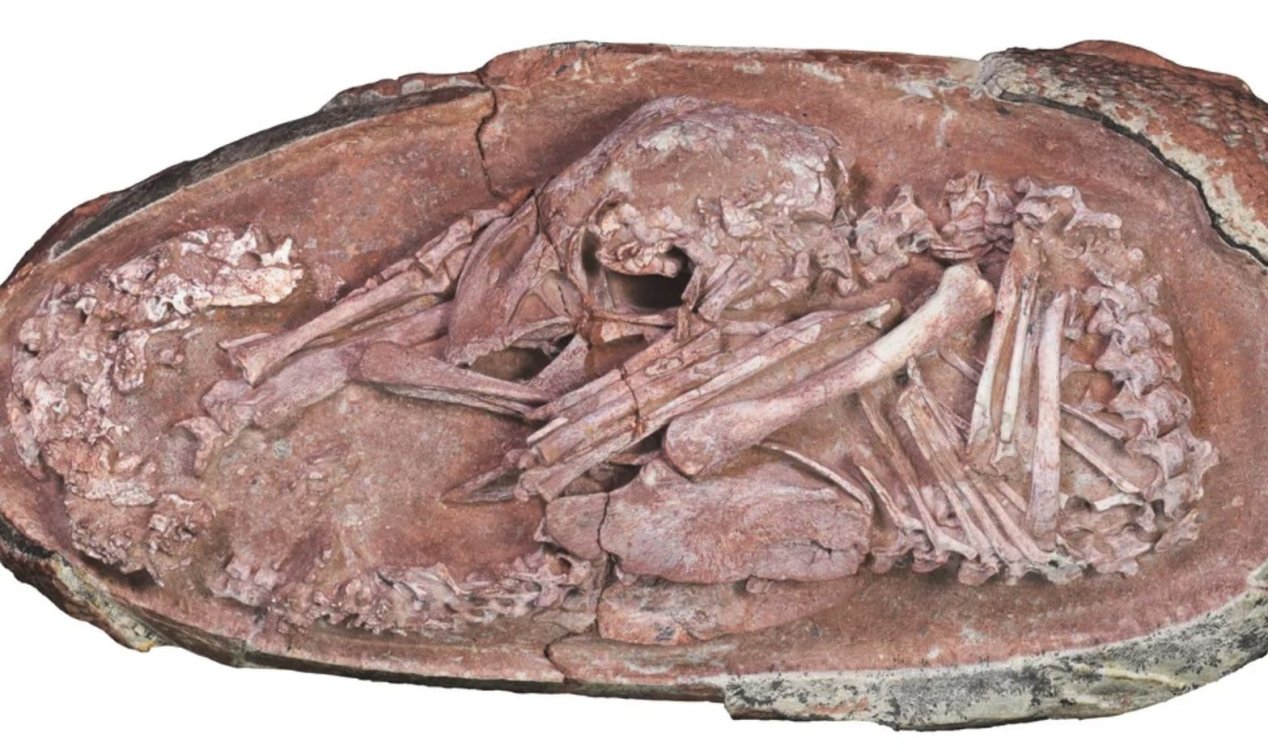 The fossil is remarkably well preserved. Image Credit: Xing et al., 2021
The incredibly rare specimen was found collecting dust in the back room of a museum in China.
Sometimes the most impressive discoveries are made when researchers re-examine fossils found decades ago and this latest such find is a perfect example of this.
Dating back between 66 and 72 million years, the embryo – which is believed to belong to a group of feathered, toothless theropod dinosaurs known as oviraptorosaurs – was found unexpectedly in the storage room of a museum in China where it had been sitting for over 10 years.
Dubbed 'Baby Yingliang', the embryo exhibits a posture similar to that of modern bird embryos which engage in a series of maneuvers known as 'tucking' shortly before hatching out.
"This little prenatal dinosaur looks just like a baby bird curled in its egg, which is yet more evidence that many features characteristic of today's birds first evolved in their dinosaur ancestors," said study author Professor Steve Brusatte.
Due to the rarity of the find, however, researchers will need to examine other examples in order to reach any difnitive conclusions about the nature of dinosaur embryos.
"This new exceptional fossil embryo hints that some early developmental behaviors (tucking) often considered as uniquely avian may be rooted more deeply in the theropod lineage," the team wrote.
Perfectly Preserved Dinosaur Embryo Found Inside Fossilized Egghttps://t.co/aP6bt15xri

— IFLScience (@IFLScience) August 12, 2023
Source: IFL Science | Comments (6)
Tags: