Protesters were out in full force in Texas Monday ahead of Gov. Greg Abbott's ceremonial signing of the "Save Women's Sports Act."
Those in attendance said protesters gathered at the event threw objects and spat at those who gathered in support of the legislation.
Riley Gaines, a former NCAA Division I swimmer who attended the signing, shared a video on X, the social media platform formerly known as Twitter, of a protester appearing to direct water toward legislators.
CLICK HERE FOR MORE SPORTS COVERAGE ON FOXNEWS.COM
A male protester appears to pour water out of a bottle toward the group.
"You don't waste ammo on something you don't want to hit. We're right over the target," Gaines wrote on her account.
Abbott was joined by Gaines and Paula Scanlan at the Texas Women's Hall of Fame at Texas Woman's University in Denton for a ceremonial signing of the bill, which was previously signed into law in June. 
Independent Women's Network's Austin chapter leader Michelle Evans told Fox News Digital after the event she was assaulted when she left the building to observe the protest, which she estimated to be by a crowd of around 250. 
"It was — I guess the best word to describe them was they were rabid," Evans said.
"When I turned around to go back inside of the building, that's when somebody threw water on me. Somebody told me they know where I 'f—ing live.' There was somebody that got in front of me to try to physically block me from going back inside and pushed her body up against mine. Somebody hit my arm, and then someone — a woman in a pink ski mask and sunglasses — spit into my open eye." 
Evans said she was most alarmed by the treatment of the young girls who attended the signing.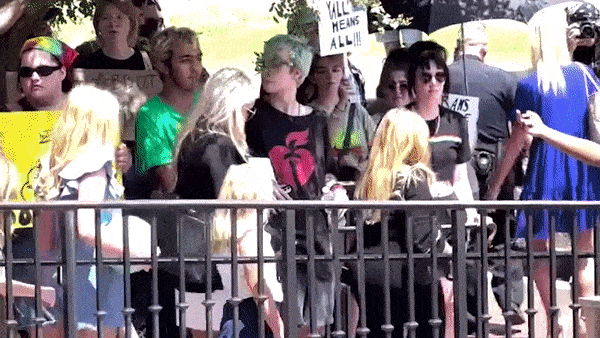 "As they were being walked out by their mothers — and there was a police officer in front and in back of them — the protesters were getting in the kids' faces and screaming and harassing them, frightening them. It was out of control."
In a statement to Fox News Digital, Gaines also shared her observations of the protest. 
RILEY GAINES RECALLS EXPERIENCE OF SHARING LOCKER ROOM WITH LIA THOMAS | FOX NEWS VIDEO
"Even in the great state of [Texas], protesters have tried to find a way to smear the celebration of Gov. Abbott signing SB 15, which protects female collegiate athletics. But they can't," she said.
Gov. Abbott also wished protesters had been more "reasonable."
"I wish that they could have peacefully heard what Paula and Riley had to say," he told reporters. "Any reasonable person would agree. They should not have had to have gone through what they went through. Our goal is to make sure that what they went through is not going to be repeated again."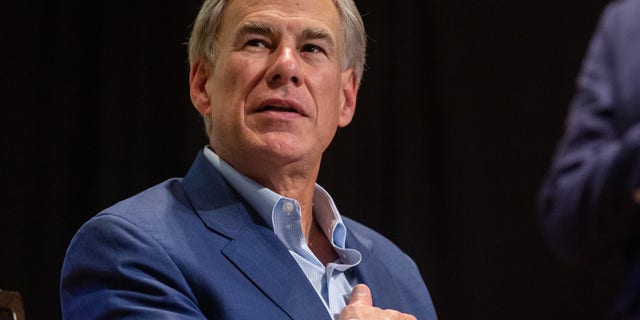 CLICK HERE TO GET THE FOX NEWS APP
SB 15 follows a similar piece of legislation Abbott signed in 2021 that requires public school teams through high school in the state of Texas "to be designated by students' sex assigned at birth." 
At least 20 states have passed similar forms of legislation. SB 15 will go into effect in Texas Sept. 1.
Fox News' Paulina Dedaj contributed to this report.