By T.K. Randall
December 2, 2022 ·  1 comment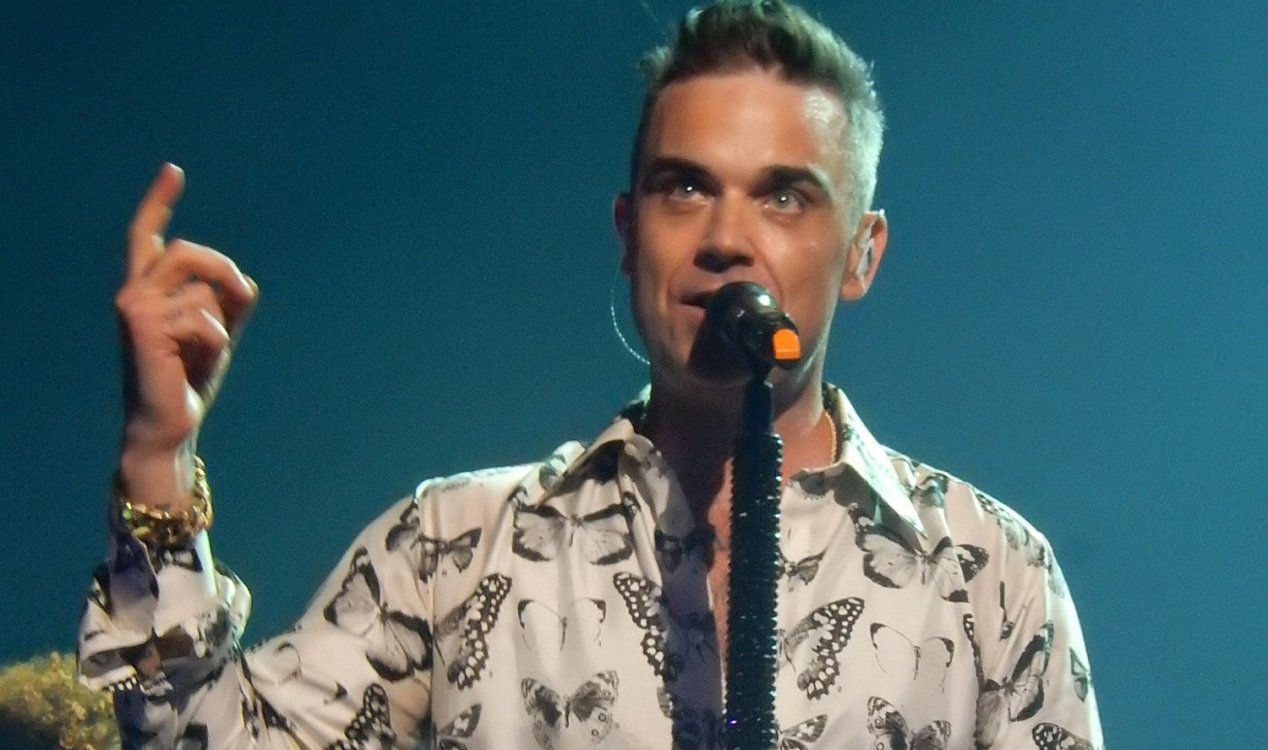 Robbie Williams during one of his live gigs. Image Credit: CC BY 2.0 Drew de F Fawkes
The pop star, who rose to fame as part of boy band 'Take That', has long held a keen interest in UFOs and the unexplained.
Speaking on the Shaun Attwood Podcast recently, Williams, whose interest in the UFO phenomenon needs little introduction, confessed that he had even considered giving up his career as a successful solo artist to pursue his passion for all things unexplained.
The only thing that stopped him was what he believed to be the inevitable "embarrassing and degrading" reaction of the press if he should have "come out as a tin foil hat sort of person".
Even so, this hasn't stopped him from pursuing the topic as a hobby over the last two decades.
Much of his interest in UFOs stems from a personal experience that occurred 17 years ago.
"My first proper experience goes back to the Beverly Hills Hotel," he recalled.
"I am with a young lady – it was over 17 years ago, because i've been with my wife for 17 years – and we were on two hotel loungers in my room in the garden looking up at the stars."
"Then all of a sudden silently over our heads what I can only describe as a square object. I would say probably the size of one and a half penalty boxes."
"It was matt black with Artexing underneath and then Hacienda style yellow and black stripes as if it was this workman's thing. It came in silently, I could have hit it with a tennis ball, and then it floated off. I was totally and utterly sober."
Surprisingly, Williams doesn't necessarily believe that UFOs are alien in origin, instead favoring a 'government black projects' explanation for the phenomenon.
Source: Birmingham Mail | Comments (1)
Tags: