A San Diego suspect was recently arrested over a July incident that showed him playing with the victim's Golden Retriever after stealing a $1,300 bike.
The 42-year-old unnamed suspect was arrested for the theft, San Diego police announced on Sunday. He was seen stealing a 2019 black Electra 3-speed bicycle at around 10:40 p.m. on July 15. 
An anonymous tipster helped authorities identify the assailant. San Diego Police Department previously released video of the suspect playing with the victim's Golden Retriever, whose name is Ace. 
The video shows the suspect walking away from the garage after stealing the bike. The dog enthusiastically leads him back in, wagging his tail and pacing.
CALIFORNIA DOG NAMED PLATINUM, A SILVER CHIHUAHUA, HAS HAD A TOUGH ROAD, NEEDS A FOREVER HOME
"You're the coolest dog I've ever known," the suspect gushes in the video while petting the dog. "I love you, too."
"You're a sweetheart, I want you to come home with me," he adds.
In the video, the suspect even calls out to see if Ace's owner is there. The suspect also alluded to the amount of objects in the victim's garage.
DOG IN CALIFORNIA SEEKS FOREVER HOME: 'ALL-AMERICAN' PUP IS 'ALWAYS SMILING'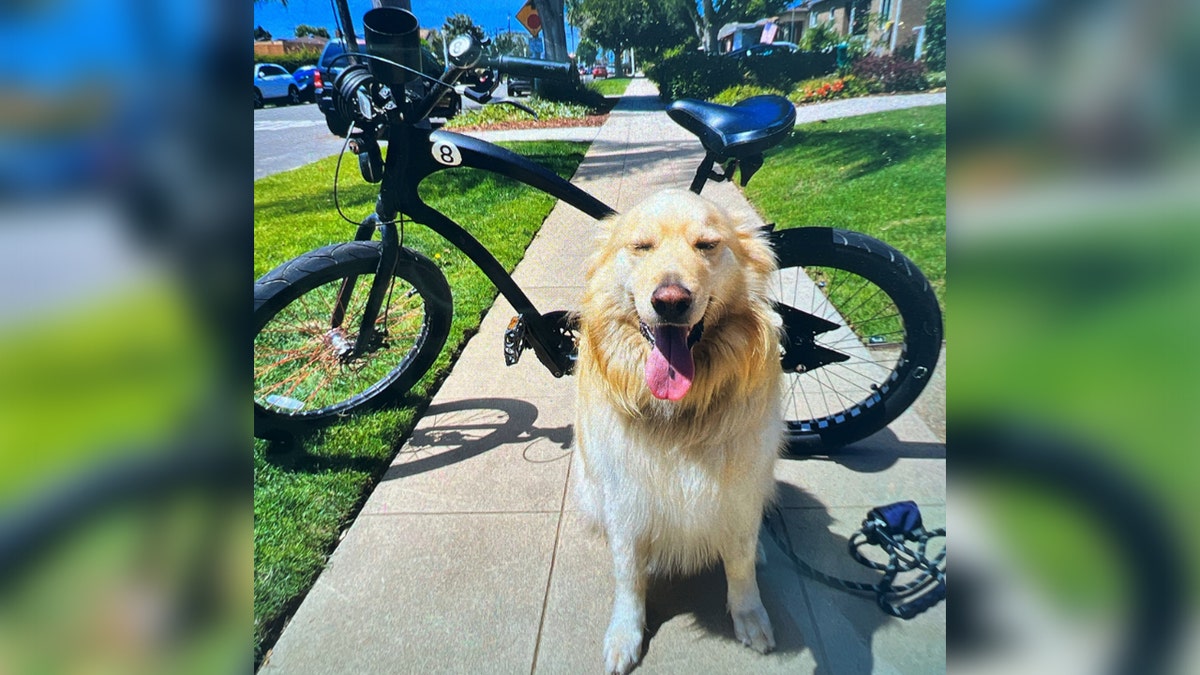 "Where's your dad? Your dad should not leave the garage door open," the suspect said while rubbing the dog's belly.
"How do you have so much s— in your house?" the suspect asked the dog. "How do you have all this stuff, dude?"
The man eventually peeled away from Ace, who stood in the garage wagging his tail.
CLICK HERE TO GET THE FOX NEWS APP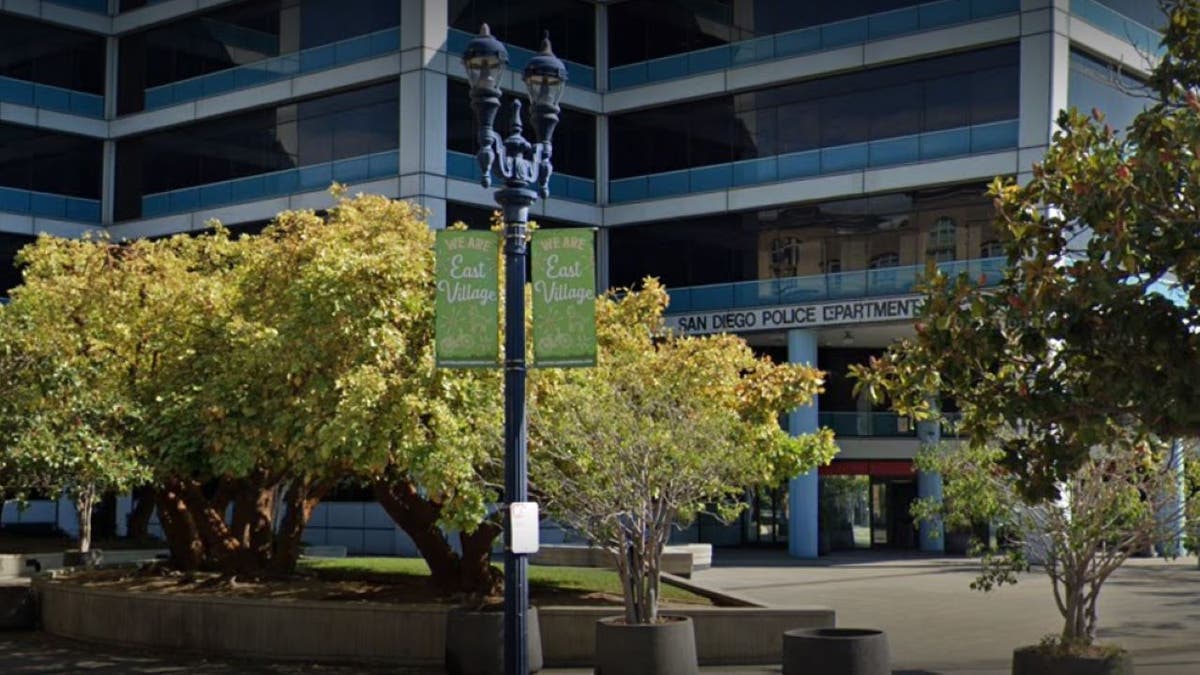 "We're thrilled to report the bicycle is back home, much to the delight of Ace, a very good boy," San Diego Police Department said in an Instagram post. "This success underscores the power of community collaboration. Thank you for helping keeping our city safe!"