By T.K. Randall
September 21, 2023 ·  274 comments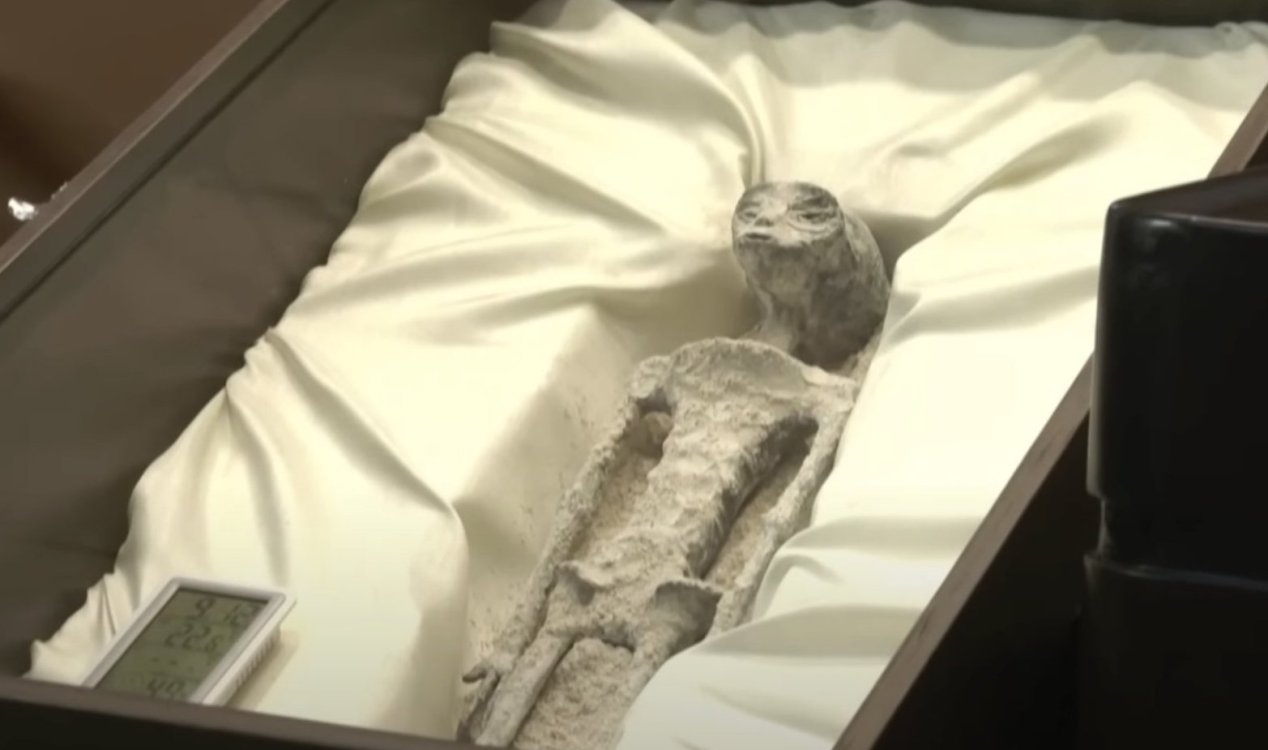 Is this an alien body or a human mummy ? Image Credit: YouTube / Maussan TV
The scans have revealed more about the alleged alien remains recently revealed in Mexico by ufologist Jaime Maussan.
A few days ago, Maussan – a controversial figure even in the UFO community – presented what he claimed to be two alien bodies at a formal congress hearing in Mexico City.
Supposedly found buried between the Peruvian cities of Palpa and Nazca in 2017, the two bodies reportedly contained 'unknown' DNA and were – as Maussan put it – "not from this Earth."
Now scientists at a laboratory in Mexico City have carried out detailed X-ray and CT scans of the alleged alien bodies in an effort to learn as much as possible about them.
The results have suggested that the corpses – which are around 2ft in length and exhibit anomalous facial features and proportions – had not been assembled or manipulated.
In other words – they hadn't been manufactured by adjoining various animal or human remains together, they are genuine bodies.
This doesn't discount the possibility, however, that they are simply human mummies – a theory that has been heavily promoted by a number of scientists and researchers who remain highly skeptical of Maussan's claims that they are extraterrestrial entities.
Source: Telegraph | Comments (274)
Tags: