By T.K. Randall
January 29, 2023 ·  1 comment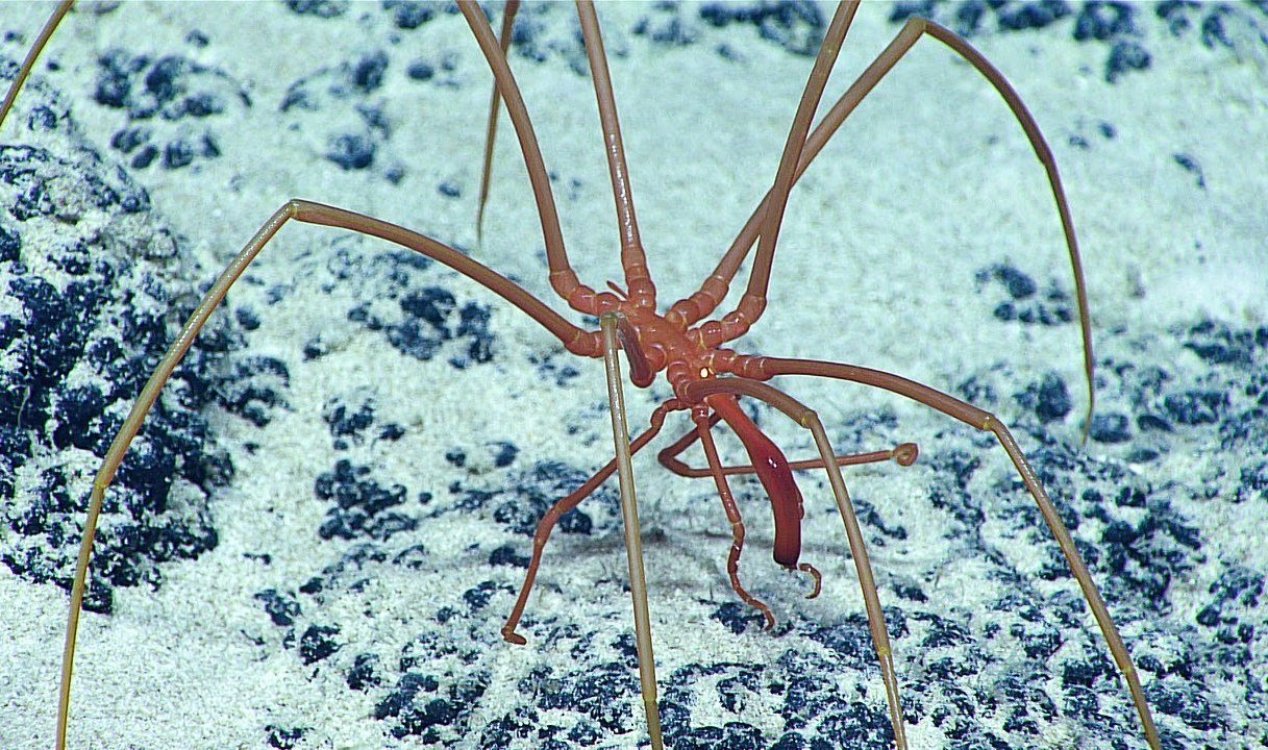 Sea spiders can regrow their limbs… and other things. Image Credit: NOAA
A new study has highlighted the impressive (and sometimes bizarre) regenerative abilities of sea spiders.
If there's one ability from the animal kingdom that humans really lack its the ability to regenerate parts of the body – a feat that would come in extremely handy because, as things stand, once we lose a leg or an arm, there's no way to replace it other than to use a prosthetic.
Sea spiders, on the other hand, have no such problem.
In a recent study, scientists discovered that juveniles of the sea spider species Pycnogonum litorale were capable of not only regrowing lost limbs, but also their reproductive organs and anus.
It had been assumed for years that sea spiders didn't possess this ability because it had never been observed, but now, by amputating body parts and watching them grow back, researchers were able to conclusively demonstrate this particular feat in action.
( Exactly how they tested the regenerating anus, however, is probably best left to the imagination. )
"We were the first to show that this is possible," Gerhard Scholtz from the Humboldt University of Berlin in Germany told AFP. "Nobody had expected this."
It is hoped that the research could one day lead to a way for humans to regrow body parts as well.
"We can try to find out on the cellular level and the molecular level what initiates the regeneration," said Scholtz.
Source: Live Science | Comments (1)
Tags: