Several senators have weighed in on who benefits the most if Sen. Joe Manchin, D-W.Va., launches a 2024 third-party presidential campaign – and the consensus remains it would be bad news for President Biden and prove fruitful for former President Trump should he win the GOP nomination first. 
"The No Labels effort would elect Donald Trump," Sen. Mitt Romney, R-Utah, a vocal critic of Trump, told The Hill. "I asked my chief strategist: 'What would a candidate have to be like in order to draw [voters] from Donald Trump as opposed to drawing from Joe Biden?' He said it would have to be someone to the right of Donald Trump." 
Romney argued that any No Labels candidate, including Manchin, be the left of Trump and effectively pull votes from Biden. 
"And a poll would prove it," he said. "By the way, we do all this talking. Just run a poll. Run a poll: Biden versus Trump. Then run the same poll: Biden, Trump, Manchin – and see who is affected. I know the answer."  
MANCHIN ON POTENTIAL THIRD-PARTY 2024 PRESIDENTIAL RUN: 'IF I GET IN THE RACE, I'M GOING TO WIN'
A new Quinnipiac University national poll published Wednesday found that nearly half of voters – about 47% — would consider a third-party presidential candidate in 2024. 
Trump received 54% support among Republican and Republican leaning voters followed by Florida Gov. Ron DeSantis with 25% — results which were largely unchanged since the previous poll in June. As for Democrat and Democratic leaning voters, Biden received 71% support, followed by Robert F. Kennedy Jr. with 14% support. 
According to the poll, independents say more than 2 to 1 (64 – 30%) that they would consider voting for a third-party candidate in the 2024 presidential election while Democrats (61 – 35%) and Republicans (57 – 38%) say they would not consider it. 
"With neither President Biden nor former President Trump knocking it out of the park on favorability, almost half of the country would consider another option," Quinnipiac University Polling Analyst Tim Malloy said. "No specific name for the candidate, no specific designation for the party, but it is a vivid indication that for many voters, the status quo is a no-go." 
Manchin, considered a conservative Democrat, further sparked speculation of a third-party presidential run by headlining the No Labels "Common Sense" town hall in New Hampshire. 
"We're here to make sure that the American people have an option, and the option is can you move the political parties off their respective sides —they've gone too far right and too far left," he said at the event, while declining to put "the cart ahead of the horse" regarding his potential presidential ambitions.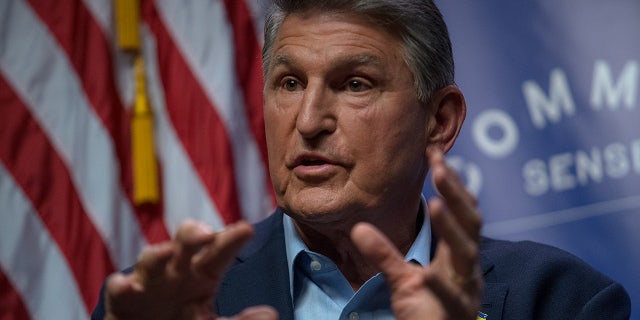 "My guess is [Manchin] is probably moderate to liberal on social issues, maybe a little more fiscally conservative than many Democrats. Are there some Democrats who would go for that? Maybe – and the fact that he is a Democrat maybe pulls more," Sen. Rand Paul, R-Ky., who vied for the 2016 GOP presidential nomination, told The Hill. 
WHAT NO LABELS IS SAYING ABOUT A POSSIBLE JOE MANCHIN RUN ON THE CENTRIST GROUP'S POTENTIAL 2024 THIRD-PARTY TICKET
"I would guess that Manchin would take more Democrat [votes], but if Trump is the candidate, there are a lot of establishment, I call them the pro-war caucus of the Republican Party, that worry that [Trump] won't be extreme enough on the military and all that stuff … that could vote for Manchin," Paul said. 
Paul pointed to author Cornel West, who is seeking the Green Party's presidential nomination and in doing so, could pull votes from Biden.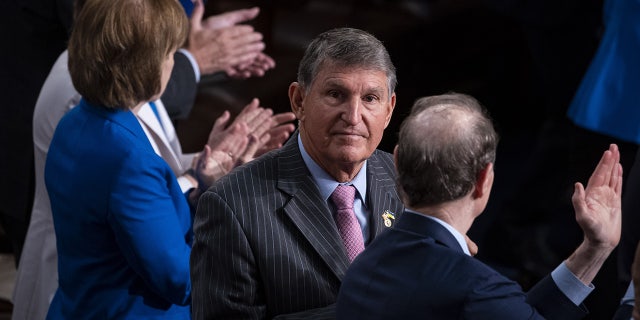 Some Democrats have already expressed concern that a Manchin run would prove disastrous for Biden. 
"I think it's dangerous because whether they mean to or not, it could help the re-election of Donald Trump, which would be a disaster for our country," Sen. Debbie Stabenow, D-Mich., said.
"Donald Trump's supporters are baked in," she told The Hill. "The question becomes of those that do not support him, who do they vote for? You divide that vote. It certainly doesn't help."
CLICK HERE TO GET THE FOX NEWS APP
"I think this presidential effort is very foolish," Sen. Tim Kaine, D-Va., Hillary Clinton's 2016 running mate, said. "I've urged people that I know connected with No Labels: 'Stick with trying to find legislative common ground and don't split up the forces of democracy at a time when the real issue is not Democrats versus Republicans, it's pro-democracy versus pro-authoritarian.'"