You've got tech questions? I've got answers. We recently received an email with an important question from one of our readers who goes by the initials JRP:
"Should VPNs be left on 24/7?"
CLICK TO GET KURT'S FREE CYBERGUY NEWSLETTER WITH SECURITY ALERTS, QUICK TIPS, TECH REVIEWS AND EASY HOW-TO'S TO MAKE YOU SMARTER
It's a great question, and the answer is that it really depends on what exactly you're using your VPN for. I like leaving mine on most of the time for security purposes; however, there are some instances where your VPN could (and probably should) be turned off. But before we explore the appropriate circumstances for enabling or disabling your VPN let's give a little refresher for those of you who might not know exactly what a VPN is.
What is a VPN?
A VPN is a service that allows you to connect to the internet through a secure and private network. VPN stands for virtual private network, which means that it creates a virtual connection between your device and another server on the internet. By using a VPN, you can hide your IP address, encrypt your data, and access websites that are blocked or restricted in your region.
How does a VPN work?
A VPN is like a secret tunnel that connects your computer to another network somewhere else in the world. It creates a secure and private connection between your device and another server on the internet. This way, you can use the internet as if you were in that other location, and no one can spy on your online activity. 
For example, if you are traveling in a foreign country, and want to watch Netflix shows that are only available in the U.S., you can use a VPN that connects you to a server in the U.S. Netflix will think that you are in the U.S. and let you watch those shows. 
That's not all. A VPN can also help you access local network resources that are normally out of reach when you are traveling or using public Wi-Fi. 
CRIMEWARE-AS-A-SERVICE IS FUELING THE SURGE OF CYBERCRIME
What are the pros of leaving a VPN on all the time?
There are a few pros to having your VPN turned on all the time that I think can benefit you in the long run.
Better security
First off, VPNs add a layer of enhanced security by scrambling your internet traffic to prevent your data from falling into the hands of hackers, advertisers or other third parties.
More privacy
Another reason to keep your VPN on all the time is that it will prevent internet service providers from monitoring your online activity. If you're like me, who wants to keep their privacy on the internet truly private without anyone else snooping, then keeping your VPN on all the time is the way to go.
No geographical roadblocks
VPNs also offer a way around geo-blocking. That's the technology that can tell where you are located geographically when not protected by a VPN. This can be a helpful thing when you're traveling, especially if you're in a different country where the laws on internet privacy are much different.
VPNs also connect back to your home region. Some websites, especially streaming providers like Netflix, Hulu and Disney+, only offer certain programming in certain countries based on licensing agreements. However, you can watch programming and streaming services anywhere on the internet away from home with a VPN. Many people use VPN to watch TV shows and movies that are not available in their country.
Saves you money
Did you know that having your VPN on all the time is also a financially responsible decision? A VPN can help you save money on purchasing items like flights and hotel rooms because it allows you to access websites and prices from different locations, and sometimes prices can vary between regions.
Increase your connection speed
Having your VPN on all the time can also help increase your connection speeds, especially if your internet provider decides to throttle down your speed at times when it's busy online. This is because VPNs encrypt your traffic, which makes it more difficult for your ISP (internet service provider) to identify and throttle.
Some countries such as China, Russia, Iran, United Arab Emirates, Oman, Turkey, Iraq, Turkmenistan, Belarus and North Korea forbid the use of VPNs altogether because they want to control what their citizens can access online.
WAS YOUR PRIVATE DATA BEING SOLD ON THIS DARK WEB MARKETPLACE?
What are the cons of leaving a VPN on all the time?
Although there are plenty of pros, there are also a few cons to having your VPN on all the time. If any of these cons apply to you, then you should maybe consider turning off your VPN from time to time.
Slower internet speed
I know I mentioned above that a VPN can increase your internet speed; however, it can sometimes slow it down as well. VPNs encrypt all your information before it is sent through the internet, so this can take some extra time when it comes to loading information. The distance can also affect your internet speed because the further away your server is, the slower your speed will be.
Different versions of websites
If you use your VPN to connect to another country, you may be redirected to that country's version of the website, which may have different content available. This can be difficult if you're trying to shop for something specific, so keep that in mind when you're using your VPN.
You might get blocked
Sometimes websites will block you from viewing them if they detect a VPN, so if there's a specific website you want to visit, you should probably turn your VPN off. Just make sure that you're not posing any security risks to yourself when visiting that website.
MASSIVE FREE VPN DATA BREACH EXPOSES 360 MILLION RECORDS
So when exactly should I leave my VPN on?
Now that we have all the pros and cons of having your VPN turned on all the time, let's go over those times when you should have it turned on for your safety.
Using public WiFi
If you're in a place that's using public WiFi such as a Starbucks, or while you're waiting in an airport, you should keep your VPN on at all times.
Public Wi-Fi is great, but it can also make it that much easier for a hacker to get into your devices and scope out your private information and browsing history. This is because most public Wi-Fi networks are unencrypted, so a VPN would keep all your information safe and protected whether you're using a public or private network.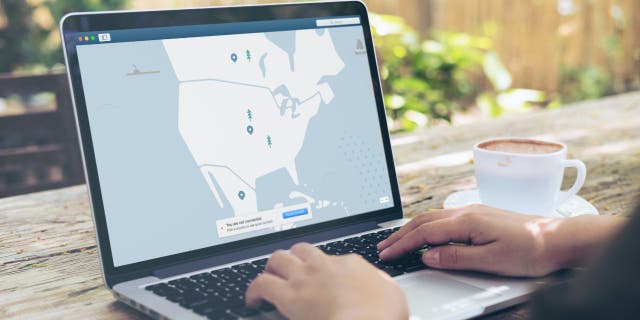 Sensitive banking and credit information
It is still possible for a hacker to intercept your Wi-Fi connection even if you're using a private one, which is why having a VPN is so important. Some of the most common cyberattacks happen with banking and credit information, as those scenarios can have a great deal of value to a hacker.
Although banking and credit websites are always encrypted, you may run into a situation where you have to use Apple Pay in a public space or log in to your online banking account from an unsecured network. This is where a VPN comes in handy as it will protect that sensitive information from hackers.
Traveling abroad
Different countries have different internet laws and restrictions. Some websites that you can access in the U.S. may be blocked in other places. A VPN can help you access those websites while encrypting your data, but it may not be legal or safe in some countries. You should always research the rules and risks of using a VPN in the country you are visiting before you use one.
Browsing privately
Simply wanting to keep your browsing information private at all times is a perfectly good enough reason for keeping your VPN on all the time. VPNs let you connect to the internet through the VPN's private, encrypted servers rather than your ISP's unencrypted servers, meaning that it diminishes the chances of your stuff being snooped about on the web, which is more than a private browsing tab could ever do for you.
FOR MORE OF MY PRIVACY & SECURITY TIPS, SUBSCRIBE TO MY FREE CYBERGUY REPORT NEWSLETTER BY HEADING TO CYBERGUY.COM/NEWSLETTER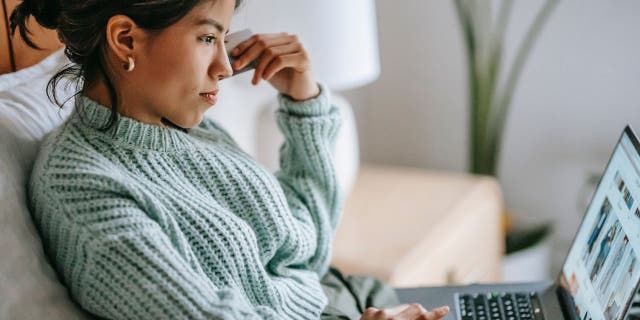 Best VPN software 
There are many VPN choices available that can be installed on multiple devices, allowing you to use the VPN connection on all of them. Some VPN services also have mobile apps that can be downloaded from the app store or Google Play, making it easy to use a VPN on your cellphone.
For best VPN software picks, see my expert review of the best VPNs for browsing the web privately on your Windows, Mac, Android and iOS devices by visiting CyberGuy.com/VPN 
Kurt's key takeaways
Ultimately, whether you have your VPN on all the time or not is your decision. I like to keep mine on most of the time; however, if you need that faster internet speed or you're trying to visit a website that prohibits them, then it's OK for you to turn it off every once in a while. Just make sure you're being extra cautious whenever you do because, in the realm of cybersecurity, a momentary lapse in vigilance can invite the digital equivalent of an uninvited guest to waltz through your virtual front door.
CLICK HERE TO GET THE FOX NEWS APP
Do you leave your VPN on 24/7? Why or why not? Have you encountered any advantages or disadvantages of keeping your VPN on all the time? Let us know by writing us at Cyberguy.com/Contact
For more of my security and privacy alerts, subscribe to my free CyberGuy Report Newsletter by heading to Cyberguy.com/Newsletter
Copyright 2023 CyberGuy.com.  All rights reserved.