Coating hair in ingredients normally restricted to our skincare routine can seem unnatural at first, but truth be told, it's about time we did. Evolution in the beauty industry tends to focus on the face, but fortunately, scientists have begun turning their attention to things like scalp care and hair health. After all, your mane deserves the same loving exfoliation and masking routine as your face. Right now, some of the best hair products are borrowing your favorite skincare ingredients, like moisturizing ceramides and lipids. So it makes sense that hyaluronic acid, a hydrating superhero, is starting to emerge as a notable hair care ingredient.
For more on the emerging hair care ingredient, we tapped a board-certified dermatologist, Dr. Jeannette Graf.
Featured image by Michelle Nash.
First Thing's First: What is Hyaluronic Acid?
Categorized as a humectant (a substance that reduces the loss of moisture), the lightweight ingredient draws moisture from the air and binds it to cells like a sponge.  
"Hyaluronic acid is a naturally occurring sugar substance found in our skin and joints," board-certified dermatologist Dr. Elizabeth Geddes-Bruce explained to us in 2020. "It has the incredible ability to bind 1,000 times its weight in water. You can think of it like a gel cushion surrounding your cells and strands of collagen."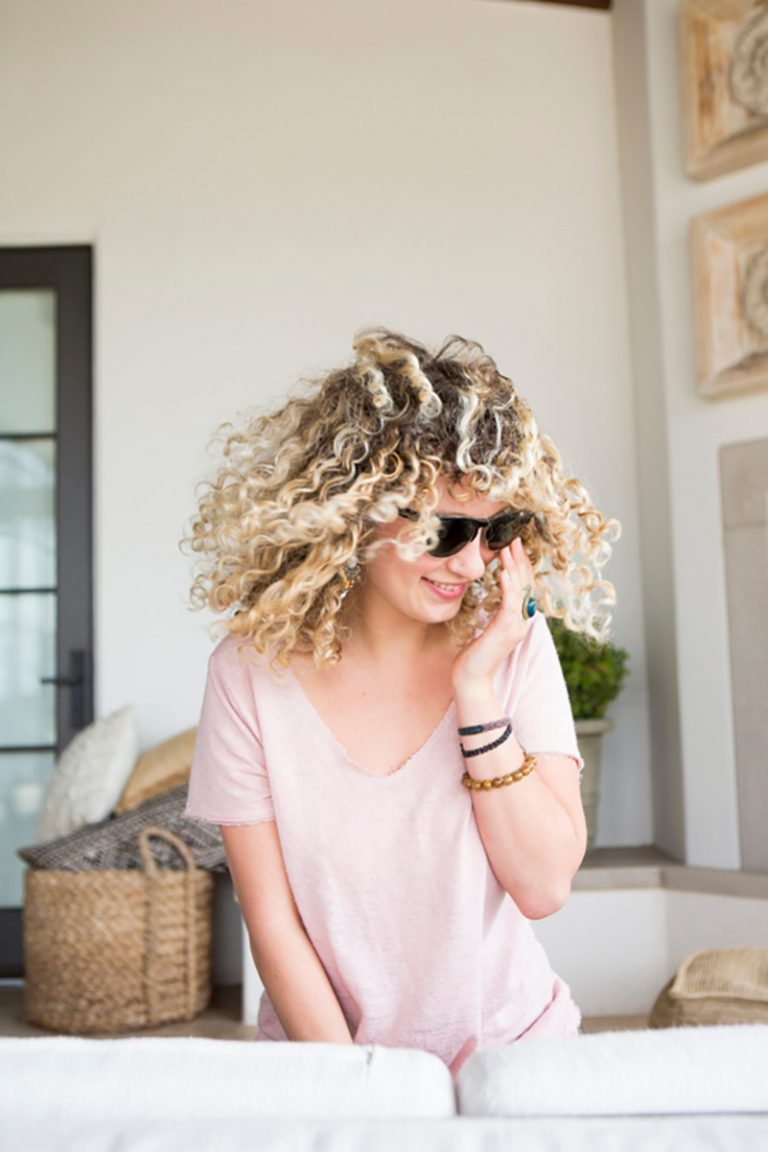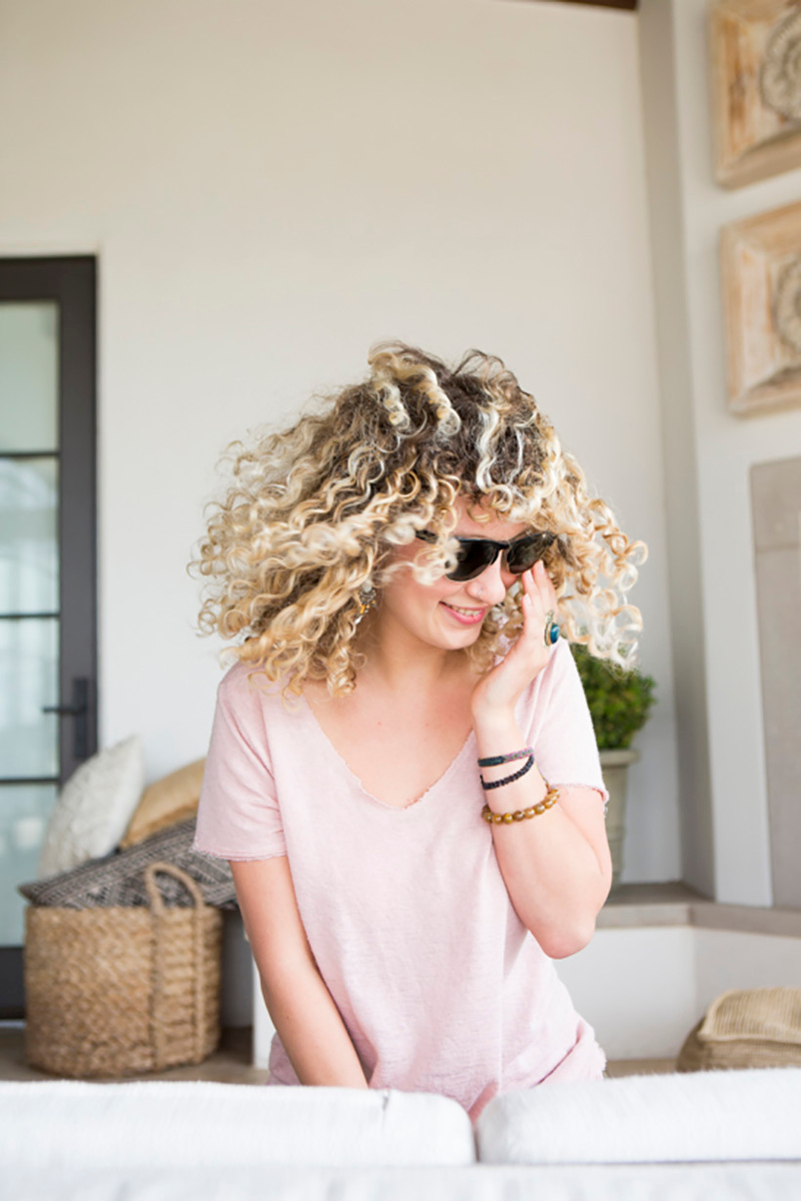 The Benefits of Hyaluronic Acid in Hair Care Products
As beneficial as hyaluronic acid can be when it comes to supercharging your skincare routine, the ingredients can also work wonders for the health of your locks and your scalp. Below, Dr. Graf outlines a few benefits of HA in hair care products:
Fortifies Damaged Hair: Hyaluronic acid is a go-to ingredient for anyone dealing with damaged locks. "When heat is constantly being applied to the hair, it causes damage that requires products like hyaluronic acid to build back strength," Dr. Graf says.
Combats Frizzy Hair: Frizz happens when there's a lack of moisture. Hair cuticles get rough and seek moisture from the air, causing your strands to swell. Hyaluronic acid combats the swelling by making it easier for hair to absorb moisture.
Keeps Hair Moisturized: HA doesn't just help hair get that glossy, moisturized look—it works hard to lock it in.
Potential Plumping: There aren't quite enough studies on hyaluronic acid in hair care just yet, but given the ingredient's binding properties, plumper locks could be another beneficial result.
Removes Flakiness From Scalp: Hair strands aren't the only beneficiaries of HA's water-retaining effects. More natural moisture also means a more hydrated, healthy scalp.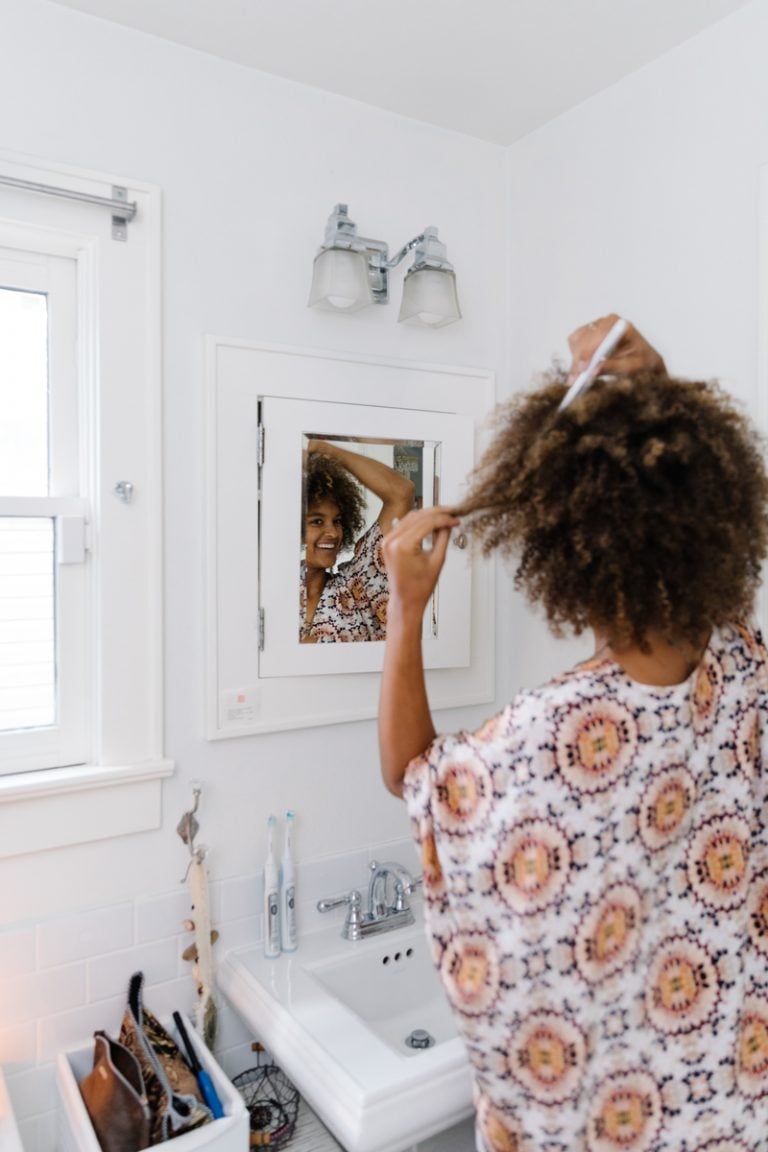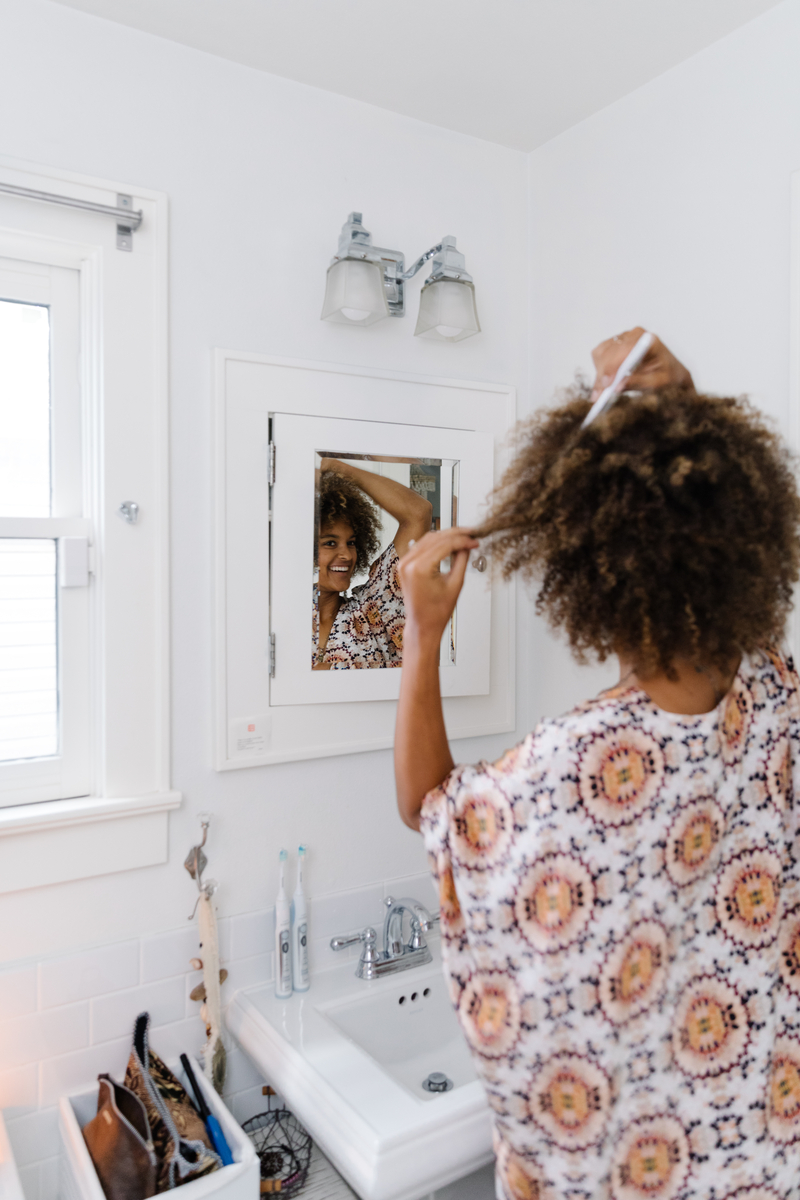 How to Apply Hyaluronic Acid on Hair
Ultimately, it depends on what you're trying to address: the scalp or the strands.
If you're looking to hydrate a dry scalp, Dr. Gaf recommends massaging hyaluronic acid into the scalp before shampooing.
For dry, damaged hair, apply HA to damp ends after shampooing and conditioning. Dr. Gaf adds that it can be used daily, but should always be applied to damp hair.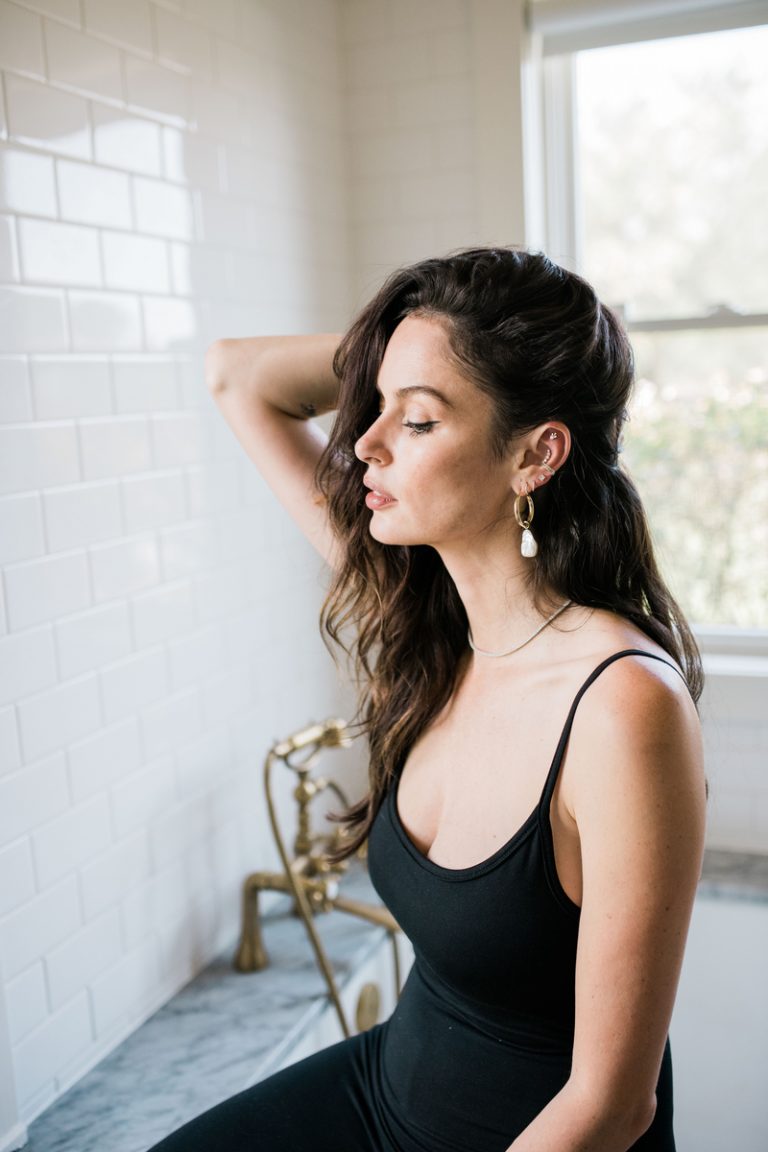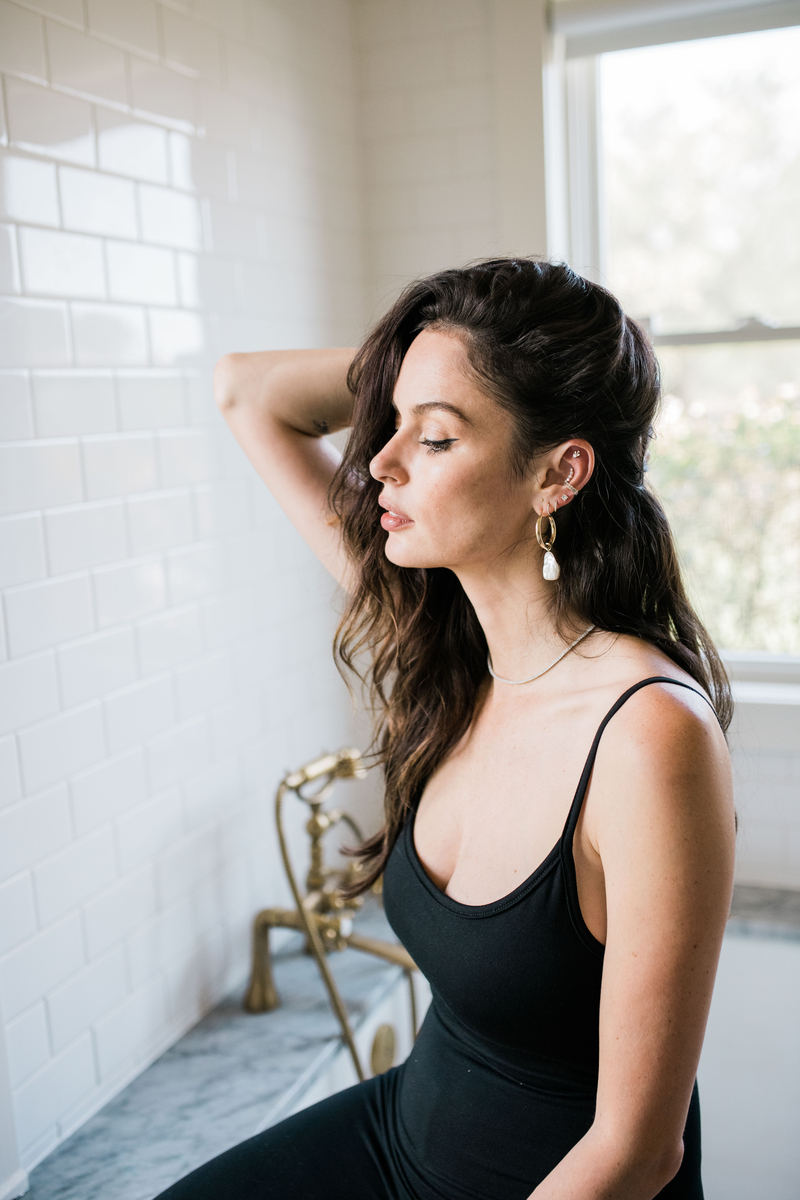 What Hair Type Benefits Most from Hyaluronic Acid
Just as HA serum plays nicely with all skin types, it's a perfect fit for practically any hair texture, though there is one category that might see more dramatic effects from using hyaluronic acid (or sodium hyaluronate, the version of HA that's most commonly seen in hair care).
"People with damaged and frizzy hair will see the most results from these products because hyaluronic acid helps lock in the moisture giving hair a smoother and softer look," Dr. Graf explains.
No matter your hair type, it's a good rule to treat our hair product lineup similar to the way we tailor our skincare routine. Namely: when winter comes, add more moisture.
"Hyaluronic acid is an effective ingredient to use year-round but especially in the dry, winter months," Dr. Graf adds. "This will help make sure your hair is protected and retains moisture."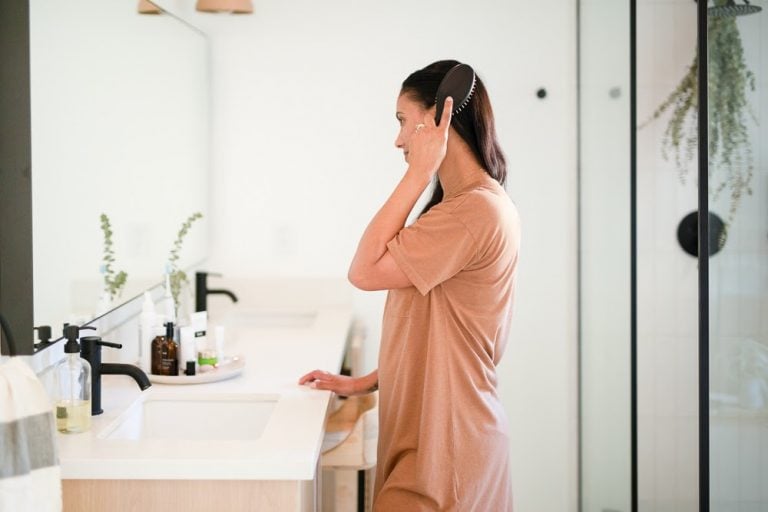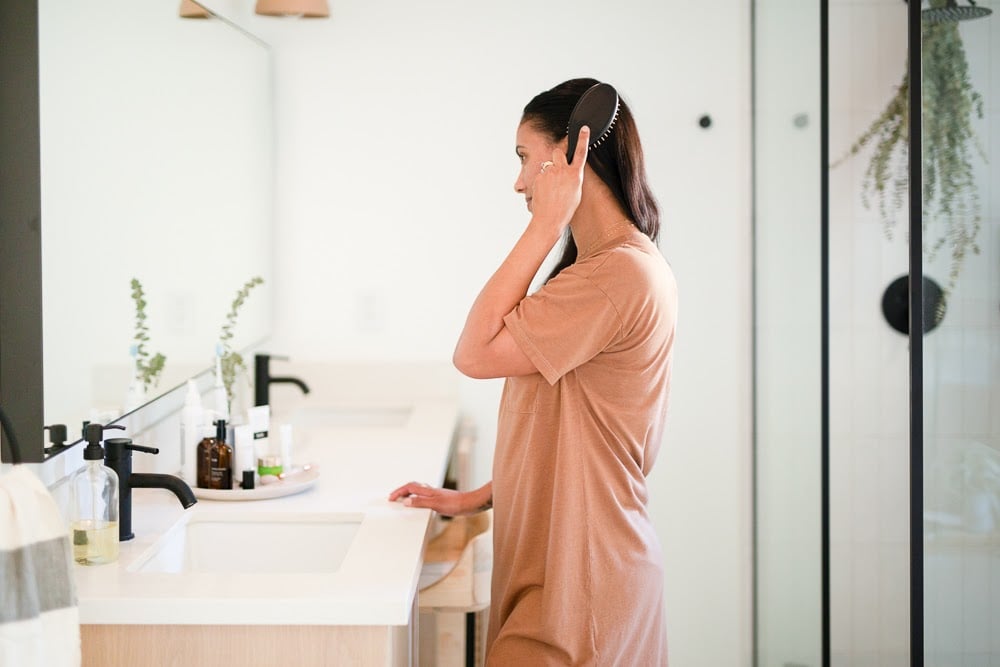 The 5 Best Hair Products With Hyaluronic Acid