If you're looking to do a diet overhaul for the New Year, health experts and researchers agree that shifting to a plant-based diet can offer a variety of health benefits that you'll never get from eating lots of junk food and meat. If you're thinking eating vegan or vegetarian is just a trend, you may be thinking wrong.
Last year The Economist reported that interest in veganism is more popular than ever, with up to 25% of 25 to 34-year-old Americans identifying as vegans or vegetarians. This once trendy way of eating is now becoming mainstream, and that's not such a bad thing.  Science is showing that eating plant-based and limiting red meat is not only beneficial for the planet, but it's super healthy for our bodies too. More and more studies are finding evidence to support that eating plant-based is the way to go. 
Here are a few of the possible health benefits associated with eating vegan or a  plant-based diet:
A Plant-Based or Vegan Diet May Be Good For Heart Health
Many studies have shown that a plant-based diet can be an effective way to help reduce blood pressure and cholesterol, which can lead to diseases like heart disease and stroke.  A 2016 study in the Journal of Hypertension found that vegetarians had a 34 percent lower risk of developing high blood pressure than non vegetarians. (1) Another review found that eating plant-based may reduce the risk of developing cardiovascular disease and that higher intakes of animal foods, particularly red and processed meat, were linked to higher risk of cardiovascular disease and death cased by it. (2) 
A Plant-Based Diet May Help With Type 2 Diabetes
Over 34 million Americans suffer from poor diet and obesity can put you at risk for type 2 diabetes. Type 2 diabetes is a disease where your blood sugar levels can get too high because your cells stop responding to insulin, a hormone that helps your cells uptake sugar so it can be used for energy. But shifting to eating plant-based may help. A study published in June 2016 in PLoS Medicine found that a plant-based diet reduces the risk of developing type 2 diabetes by up to 34 percent. (3)
A Plant-Based or Vegan Diet May Help You Lose More Weight
A 2016 study from Harvard University found that plant-based dieters lost more weight than non-vegetarians after 18 weeks. Vegan dieters lost five pounds more than non-vegetarians, while vegetarians lost a total of three more pounds. (4) Plant-based foods are generally high in fiber, which can help us feel fuller longer. They're also much lower in calories than animal based foods like cheese and fatty meats.
A Plant-Based Diet May Help You Live Longer
It's no secret that plant-based foods are chock-full of vitamins, minerals, beneficial plant compounds, and antioxidants that can help scavenge the free radicals in our bodies that cause cell damage, disease, and aging. A 2018 study in The Lancet found consuming an animal-based diet can lead to shorter life expectancy than those who ate plant-based. Eating plant-based food was found to decrease the risk of death by 20 percent. (5) 
A 2019 Loma Linda University study with over 800 participants published in The Journal of Nutrition found that vegans had the healthiest levels of disease fighting plant compounds like polyphenols in their blood like, when compared to vegetarians and meat eaters. (6)
Eating Plant-Based Is Worth It, But It Might Take Getting Used To
You don't have to go vegan to get the benefits of eating more veggies. But whether you're looking to go vegan or simply limit the amount of meat and dairy you consume, making the switch to a plant-based diet may prove difficult in the beginning for many of us. Especially when we're accustomed to preparing or grabbing foods that are animal based. It can take some experimentation at the grocery store and in the kitchen, and maybe reading a few new cookbooks and blogs to find recipes you like as you learn how to cook with new ingredients. While eating plant-based is healthy, you'll also need to make sure you're supplementing with vitamins that would normally come from animal sources like vitamin B12, K2, and iron. (7)
How To Make The Transition To Eating Plant-Based Easy
If you want to take the guesswork out of going plant-based, Veestro the # 1 vegan meal delivery makes going plant-based cinch. Veestro now offers 60+ ready to go chef designed plant-based meals for breakfast, lunch and dinner in a variety of cuisines including Italian, Middle Eastern, American and Mexican.
Once you pick out your meals and order, they're shipped straight to your door frozen. Then you just reheat and enjoy. 
Veestro is hands down the most convenient way to start a plant-based journey. 
100% vegan and plant-based Veestro meals are also:
Made with 96% organic ingredients !

Super yummy and a great way to try new flavors and ingredients

Dietary restriction friendly. Many are Kosher, nut, soy and dairy free!

Easy to reheat in the microwave or oven 

Perfectly portioned 
When we first tried Veestro we were pleasantly surprised at how satisfying and delicious the meals actually were. Who knew plants can really satisfy and fill you up!
Plus, you don't necessarily have to go 100% vegan to get the benefits of eating Veestro meals. 
Veestro is also great if you want to make it easier to:
Lose weight for the New Year with plant-based foods!

See our review of the Veestro Weight Loss Plan here.

Do a vegan challenge like

Veganuary

: a yearly 31 day challenge to go vegan in January

Get more plants in your diet without wasting time or money experimenting

Enjoy convenient, tasty meals that are ready to go
Veestro has a few meal plans to choose from and their menu changes from time to time with new and seasonal dishes.
 ➡ See the full Veestro A la Carte Menu 
 ➡ See the Veestro Weight Loss Plan Menu 
Not sure what to expect? Here are a few Veestro dishes we recently tried.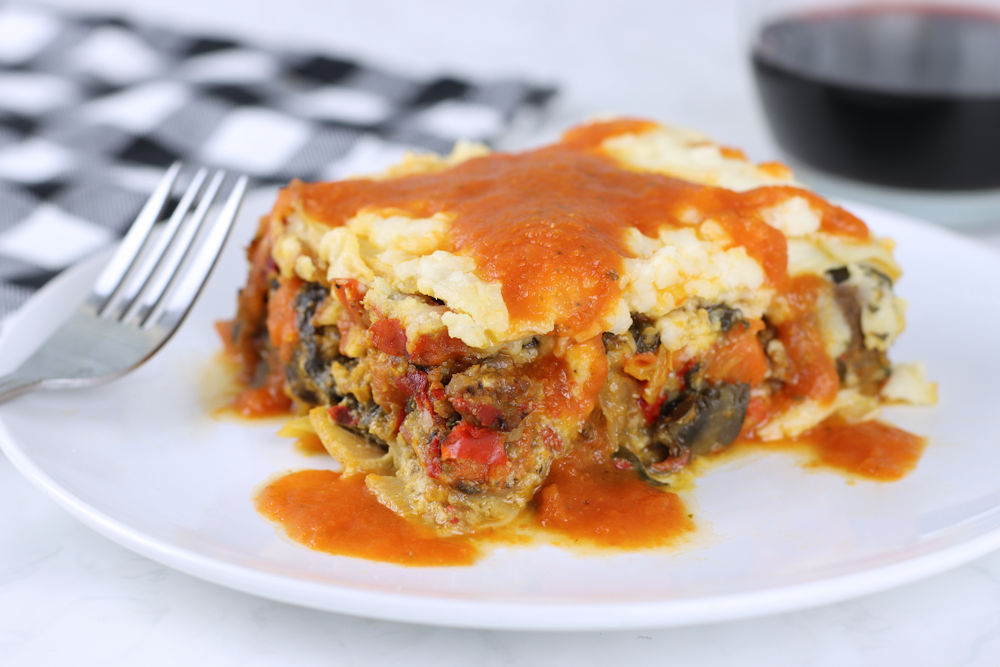 Meatless Lasagna (380 calories, 18 g protein)
Definitely one of our all-time favorites at Veestro, the Meatless Lasagna is a filling and hearty plant-based version of the original. It's loaded with savory veggies like red bell peppers, cremini mushrooms, diced carrots, and Impossible Meat. It's then layered with Palmini noodles, made of hearts of palm. You won't believe they're made of plants! The vegan cheesy topping is pretty great too and the tomato sauce it comes with can be poured on before or after baking. It has really great texture and we never find ourselves missing the meat and cheese.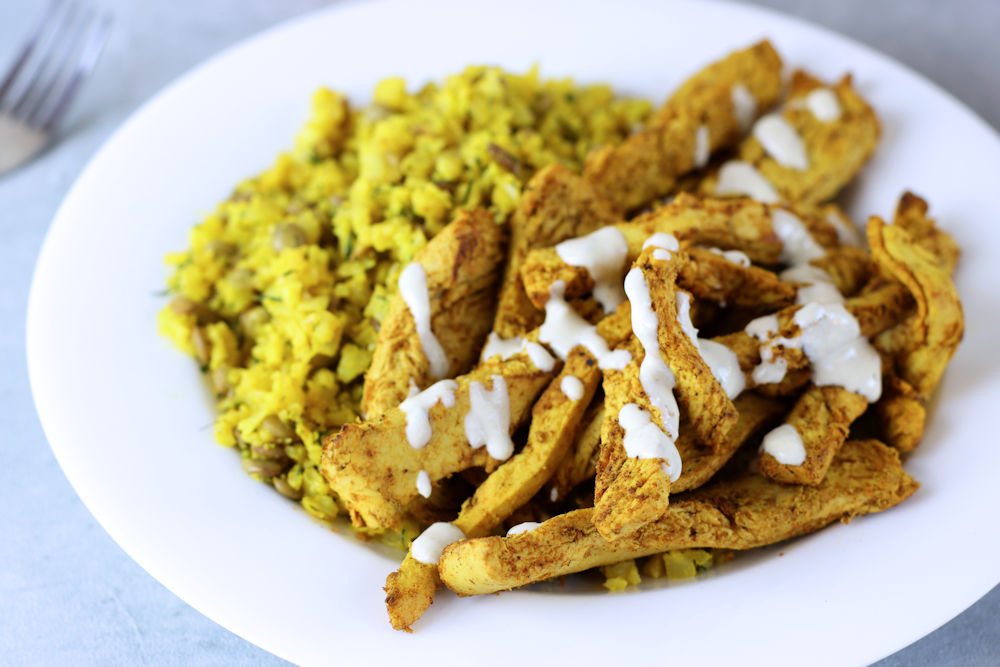 Chick'n Shwarmara (520 calories, 35 grams protein, Kosher)
If you love Middle Eastern food, try Veestro's vegan version made with Shawarma spiced chik'n that tastes and has the texture of the real thing. Perfectly spiced and served over a dill, lentil, and cauliflower rice, this plant-based shawarma also comes with a rich and savory tahini sauce made with vegan feta for drizzling.
It's another one of our Veestro favorites! Although the calorie count on this one is a bit higher, it's generously portioned so you can easily get a dinner and a snack or two lunches out of it.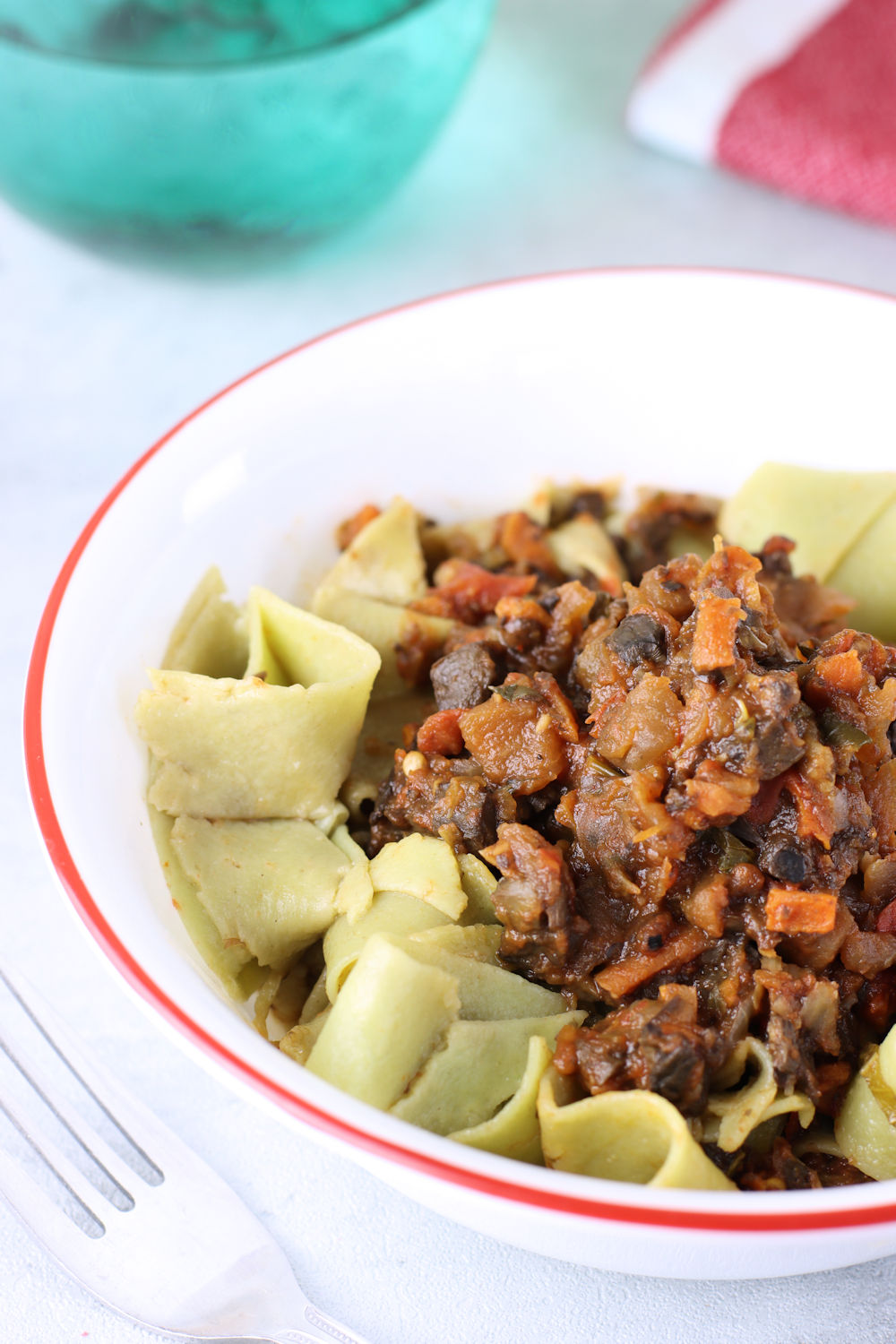 Pasta Bolognese  (460 calories, 14g protein, dairy-free, nut-free, soy free)
If you think that you can't have a hearty, delicious and satisfying Bolognese without the meat, Veestro's Pasta Bolognese will totally change your mind. Organic veggies like cremini mushrooms, Chinese eggplant,  spinach,  onion, celery , carrots, are simmered with crushed tomatoes, pure olive oil , garlic, basil and parsley. Served over fresh fettuccine-like noodles, the yumminess and this filling dish caught us by surprise.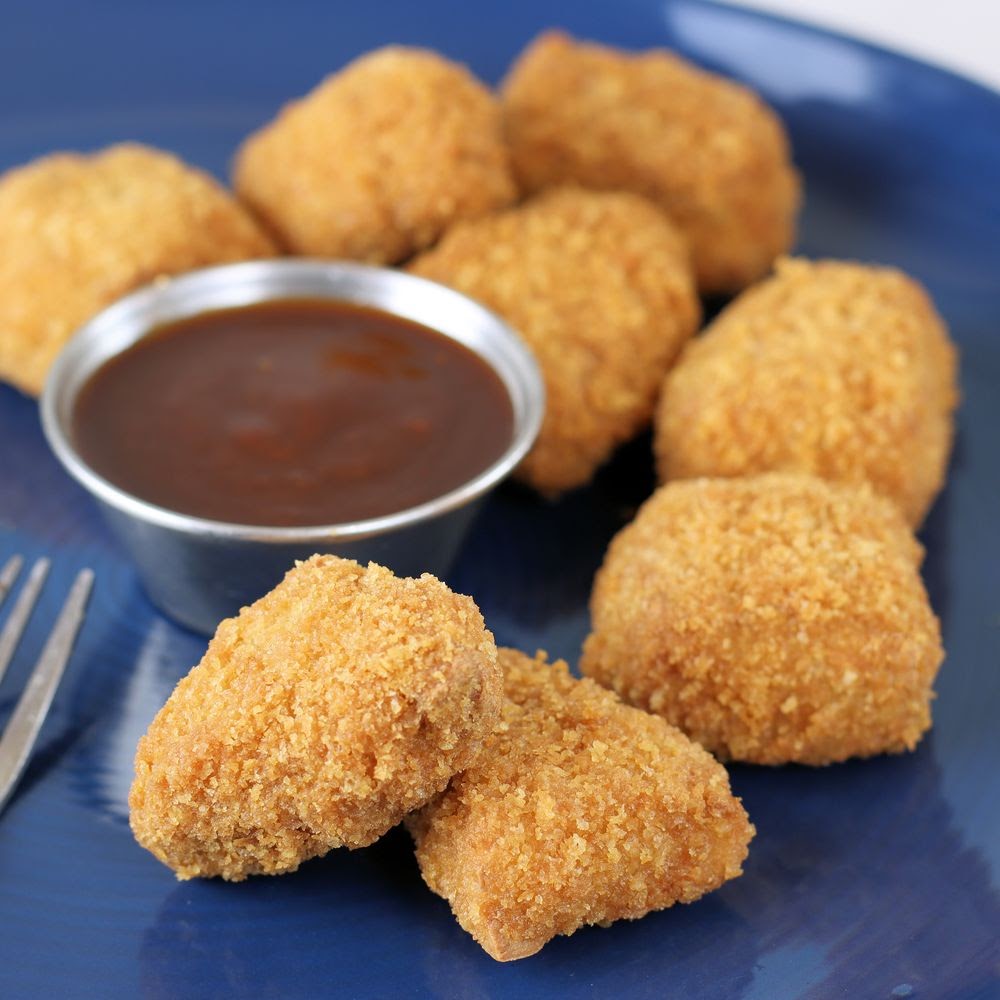 Chik'n  Nuggets (300 calories, 29 g protein, Dairy-Free)
Sometimes you're just in the mood for a nug. Veestro's chick'n nuggets happen to be 100% plant-based with 29 g protein per serving and crazy close to the real thing.  They're great to eat as a snack or along with some of your other dishes. They come with a delicious BBQ sauce for dipping but, we like them with hot sauce too!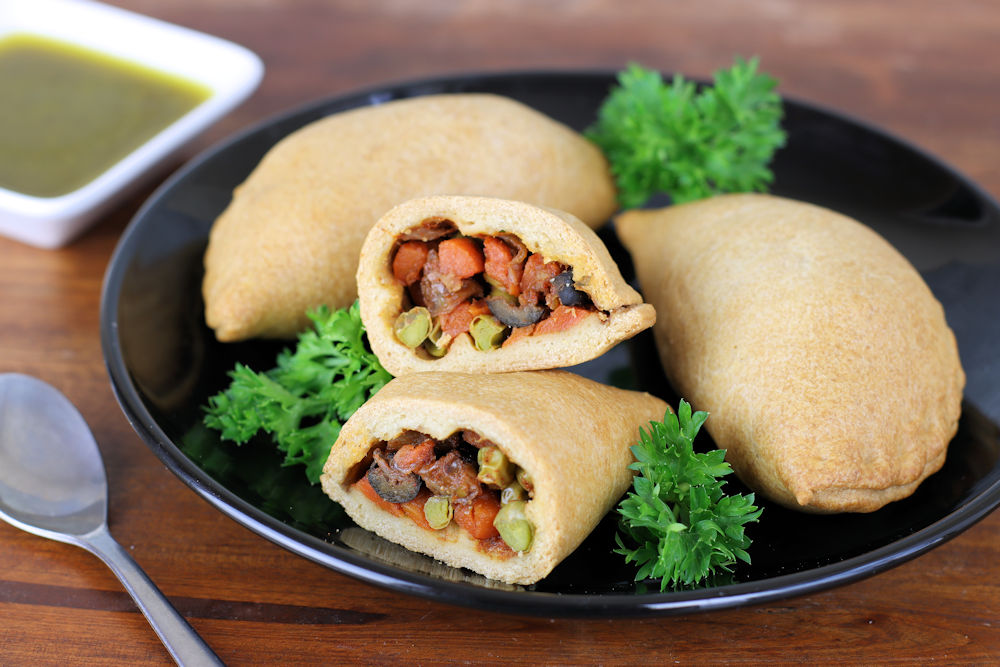 Veggie Empanadas (400 calories, Dairy-Free, Nut-Free, Kosher)
For a South American inspired snack try Veestro's Veggie Empanadas stuffed with a flaky, delicious dough packed with vegetables like carrots, peas, potatoes, black olives, raisins and spices. A super delicious chimichurri comes on the side for dipping. Four empanadas come in each box.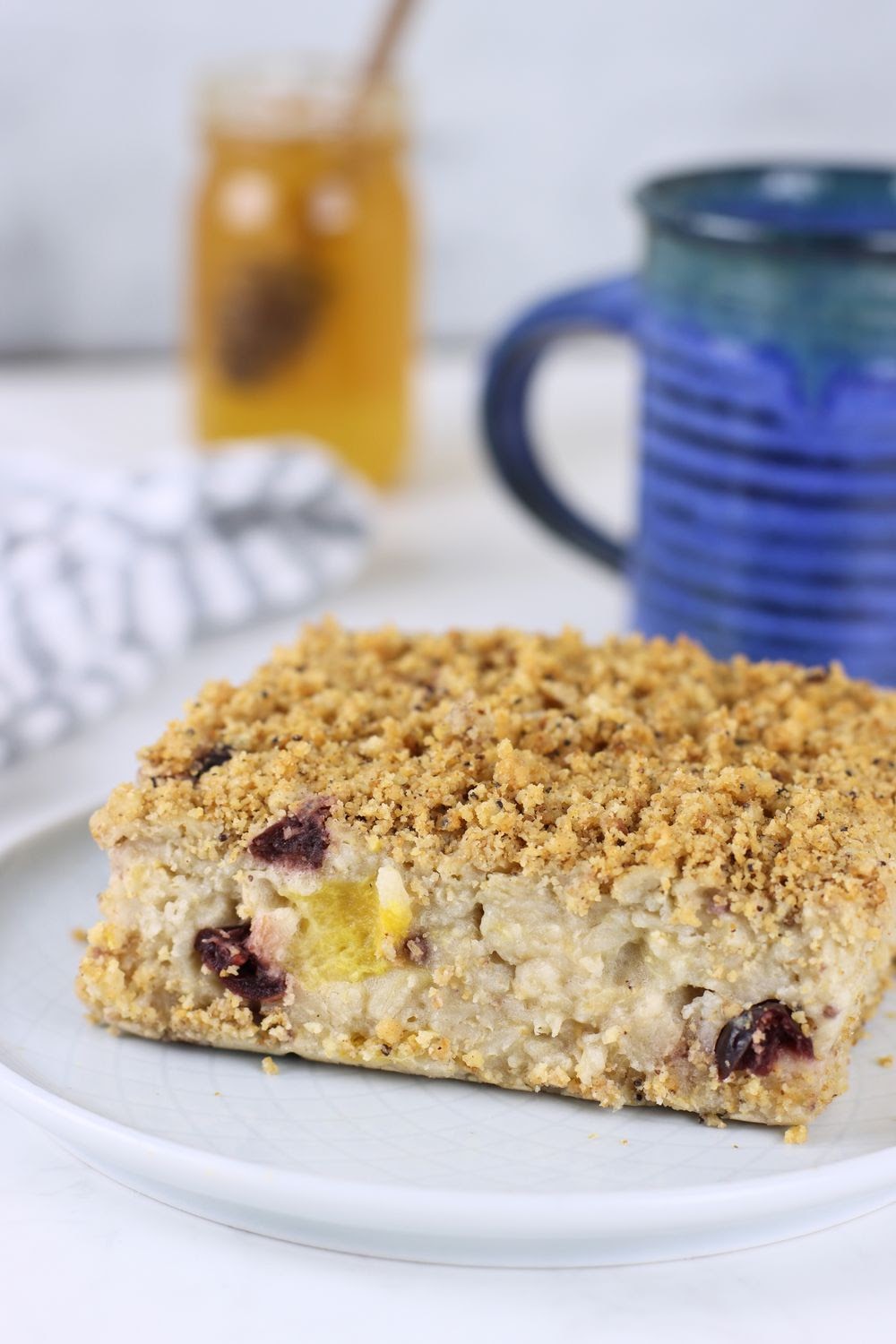 Oatmeal Breakfast Pie (310 calories, 9g protein, dairy-free, Kosher)
For those mornings you want something hearty and comforting, we really enjoy Veestro's Oatmeal Breakfast Pie. This dish combines creamy oatmeal gently sweetened with brown sugar and cinnamon as well as diced apples, sweet potatoes and cranberries that add a burst of tart sweetness. It's topped with a light cracker crumb crust and then baked so it can be eaten the same way you'd eat pie or casserole. We love the texture and that it's only a touch sweet. It's also pretty filling, so if you like to eat light for breakfast you can easily split this one in half and eat the rest later.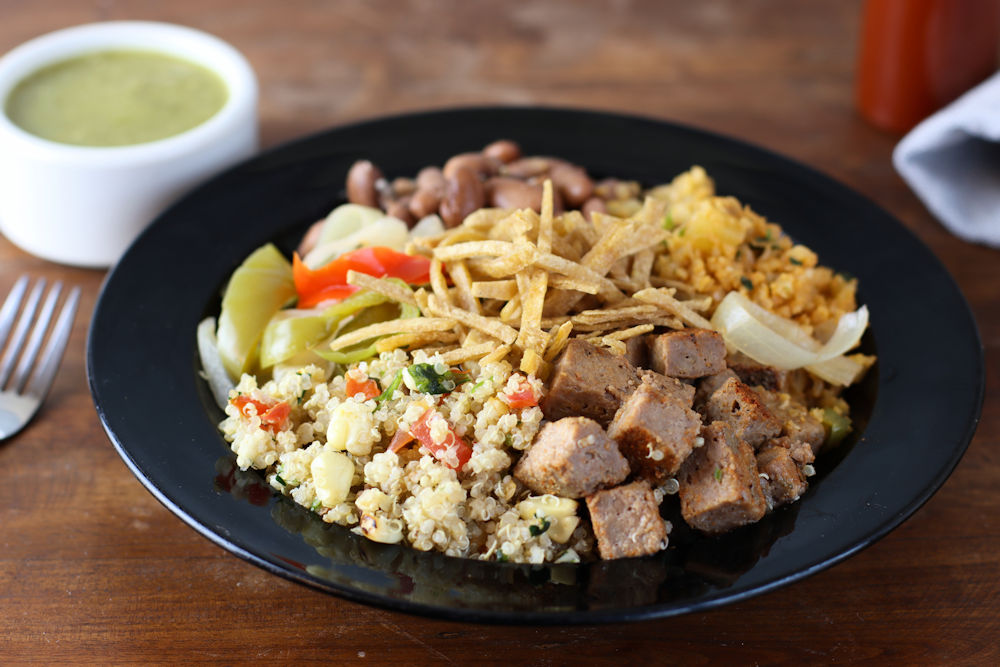 Taco Bowl  (440 calories, 25g protein, gluten-free, Kosher)
If you love a taco bowl, but if you're looking for a healthier version that's chock full of veggies try the one from Veestro. This one's made with seasoned quinoa, stewed pinto beans, cauliflower rice, grilled veggies and a Mexican seasoned Impossible Meat that's incredibly meaty and satisfying. Topped with tortilla strips and then served with tomatillo sauce on the side, this one has 25g protein and makes a nice choice for a healthy lunch or dinner lifestyle. I like to crisp up the tortilla strips in the oven for a couple of minutes before eating.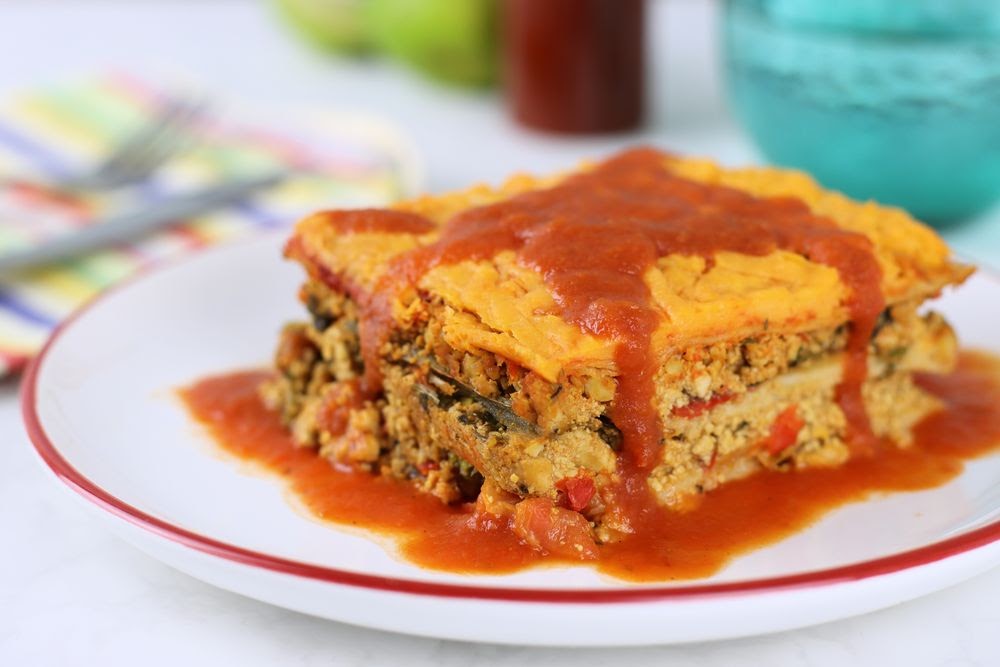 Enchilada Casserole (220 calories, 12g protein, dairy-Free, gluten-free, nut-free)
Another Veestro dish inspired by Mexican flavors but made healthy with seasoned tofu and vegetables layered with gluten-free corn tortillas. Low in calories yet satisfying, this one is great when you're trying to lose a few pounds without feeling deprived. The red enchilada sauce it comes with is super delicious too!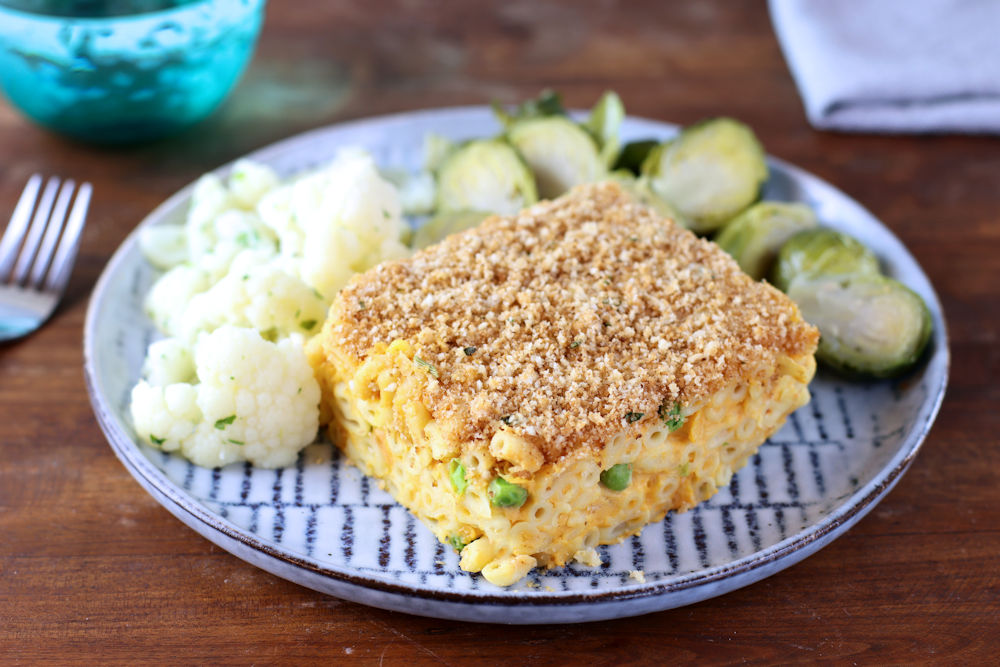 Baked Mac & Cheez Dinner (410 calories, 14g protein, dairy-free)
Mac and cheese is the ultimate comfort food, but that doesn't mean you have to go without if you're going plant-based or vegan.  A customer favorite, Veestro's Baked Mac & Cheez Dinner is made with elbow pasta, and a creamy authentic tasting vegan cheese sauce that's baked with a cracker crumb topping and served with veggies like cauliflower and brussel sprouts. A healthier version of the original, this dish is super filling and makes a great cold weather dinner!
 ➡ See our complete Veestro Review
Start The New Year Fresh by Eating Plant-Based the Easy Way!

 
Whether you're looking to get more veggies and plant-based foods in your diet  or you're looking to do a New Year vegan challenge, Veestro can help. 
And the more you order, the more you save and you can cancel or change your order at any time.
 ➡ Limited Time New Year Offer: GET 35% OFF with CODE 3540NEW at checkout + $40 credit towards your 2nd order!
Use These Veestro Coupon Codes At Checkout