Planning and even attending weddings has jumped in cost as social media pressures Americans to put on more extravagant affairs amid rising price hikes, a 12-time bridesmaid told Fox News. 
"You see that so-and-so is going on all these trips and going to all these weddings … but you don't see their finances and so you feel like you have to keep up," Mackenzie Jones, of Arkansas, told Fox News. "You don't realize that she's not making the best financial decisions and now to keep up with her, you're not making the best financial decisions."
WATCH: A 12-TIME BRIDE SOUNDS OFF ON OVER-THE-TOP WEDDING COSTS
WATCH MORE FOX NEWS DIGITAL ORIGINALS HERE
COVID-19 lockdowns and downsizing caused wedding costs to plummet in 2020 but they rebounded above 2019 levels last year, hitting $30,000 on average, according to The Knot, a wedding planning website. For guests, 40% have gone into debt to attend weddings, jumping to 62% if they were also in the bridal party, an April LendingTree survey found.
"No one just has a bridesmaid anymore," Jones said. "You have the bachelorette trip and then the lingerie shower and a wedding shower and all the things."
MONEY-SAVING TIPS FOR WEDDING GUESTS AS INFLATION MOUNTS: 'COST OF FUN'
Jones, 26, estimates she's attended at least 50 weddings in her lifetime. In 2022 alone, she went to 18 and was a bridesmaid in five over a 10-month span.
"It was really lucky," she said. "I had a really low rent at the time. Now where I'm living and the expenses that I have, I could not afford that at all."
Jones estimated spending around $1,000 for each wedding where she was a bridesmaid. She said those prices were low compared to current wedding costs.
"The bar to be a bridesmaid in their weddings were so low," Jones said. "It was like buy the dress and show up on the day and that's all you need to do." 
"Now when I get asked to be in a wedding, I'm like, 'okay, I got to do the bachelorette trip,'" she continued. "I got to be sure I have time to take off a work [and] all the things."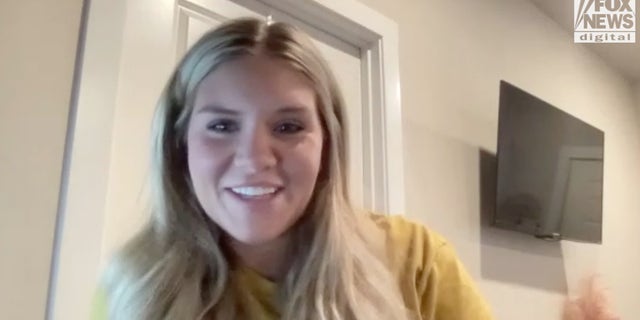 'HERD ON THE STREET' ALPACAS IN BOW TIES AND FLORAL WREATHS ARE THE NEW HOT COUNTRY WEDDING TREND
The average wedding guest should expect to pay over $600 in 2023, according to a BankRate survey released in March. Wedding guests can expect to spend around $456 on travel accommodations, $321 on gifts and $274 on attire.
Jones said social media has pressured people into wanting more luxurious weddings, bachelorette trips and other wedding-related events. She also said high demand after the COVID-19 pandemic has driven up the overall costs.
"I think social media is a huge part of it because I was thinking that even with my own wedding, there were several things where I was like 'why do I feel like I have to do this?'" Jones said. 
WEDDING CHAOS TEARS SIBLINGS APART AS ONE SISTER INSISTS THE OTHER PAY HER EXPENSES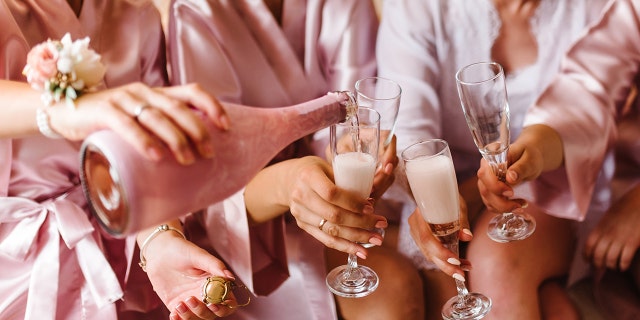 Among Gen Z, 51% feel social media makes them buy things they can't afford, while 43% of millennials said the same, according to a Deloitte survey of those age groups across 44 countries. Many blamed the apps for financial stress.
"I feel like when you get married or when you get engaged and you're planning a wedding, that's like the height of the social media [with] most liked posts and the most engagement on your posts," she said. "And so I think we see so much of it that we're like, 'oh, we have to do that because they did that.'"
CLICK HERE TO GET THE FOX NEWS APP
The wedding industry grew 10% in 2022 to a $71 billion, according to market research firm IBISWorld. But Jones believes couples will increasingly elope or hold smaller ceremonies.
"I feel like the trend is kind of getting to a smaller wedding because at some point it can't get bigger," she said. 
To watch Jones' full interview, click here.