By T.K. Randall
March 20, 2023 ·  0 comments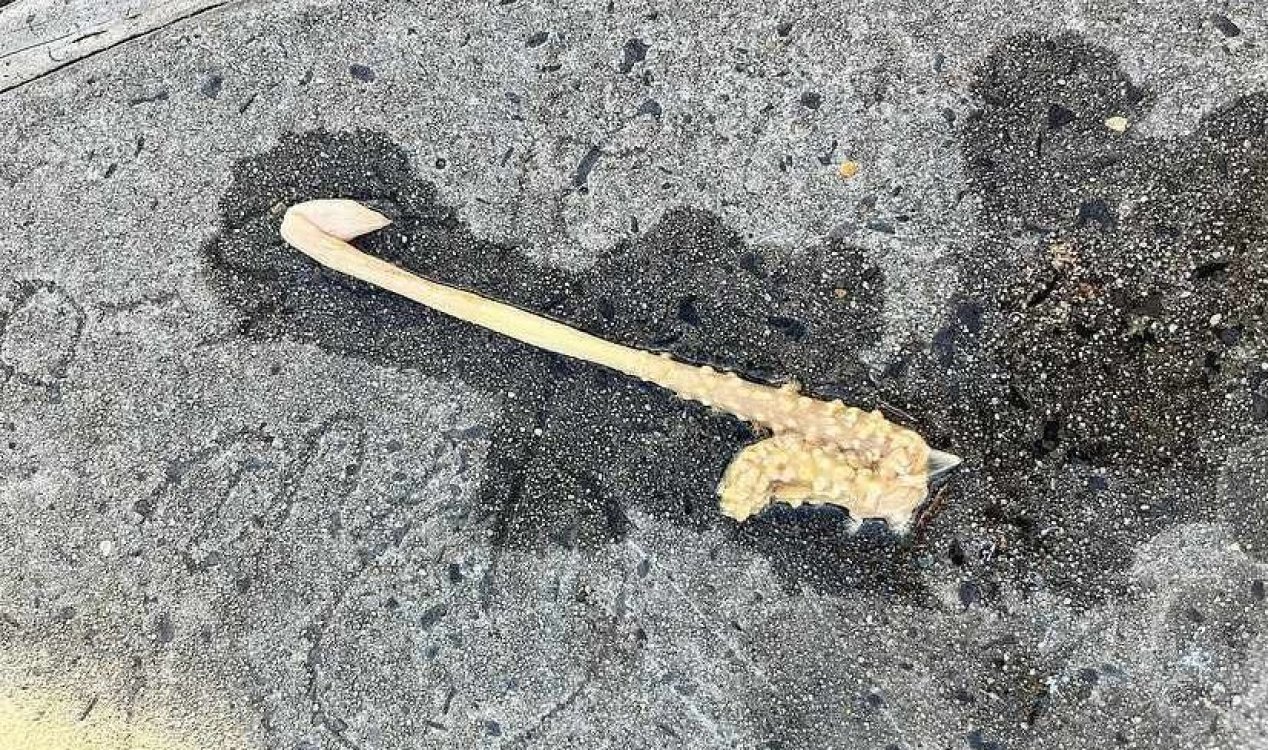 What exactly is this thing ? Image Credit: Reddit / u/jxckchiboiiz
One social media user was so stumped by the discovery that they decided to post the photo online to see if anyone could identify it.
It's fair to say that Australia is home to a wide assortment of weird, wonderful and oftentimes quite scary creatures, but beneath the surface of its pristine coastline lies an even greater assortment of organisms that wouldn't look out of place in the next installment of James Cameron's Avatar.
This particular example, which was posted up on Reddit, is one such example.
Featuring a long stem-like section as well as a curved, pock-marked lower area, the object looks a bit like someone's taken a miniature saxophone and then driven a car over the top of it.
While a number of users offered a range of bizarre interpretations, it wasn't long before scientists had weighed in to reveal that the mystery creature was in fact something known as a sea pen.
Capable of growing up to 46cm in length, these intriguing organisms are actually colonies of smaller anemone-like life forms and are typically found on the sea floor up to 70 meters down.
"They are relatively common in the eastern part of the harbour, well below the tideline, and so are usually only seen by snorkellers and divers," said Professor Shane Ahyong of Australian Museum.
Source: Mail Online | Comments (0)
Tags: