I knew immediately that we had reached peak polarization.
The social media feedback after Sunday's "Media Buzz" was about tenfold the usual taunts of "you're a moron" and "you should be fired."
Very few in the former president's camp wanted to debate the details of Donald Trump's third indictment. I had said that this was a hard case to prove –harder, in my view, than the classified documents case. 
This brought blasts of vitriol from the other side, from those who said Trump was a morally reprehensible figure who tried to overturn an election – and why was I so lacking in brainpower that I couldn't see that.
TRUMP'S JAN. 6 INDICTMENT TURNS ON WHETHER HE KNOWINGLY LIED ABOUT THE 2020 OUTCOME
The anger is rising with each new legal charge to a level I haven't seen since Vietnam.
And very few people care about the facts.
Depending on the verdict in any one of these cases, half the country is going to be furious, and the other half is going to be jubilant.
What happens then?
Over the weekend, prosecutors sought a protective order after Trump posted on Truth Social: "If you go after me, I will come after you."
The judge gave the Trump camp until Monday to respond. They asked for a delay. She said no. Trump said he would ask the judge to recuse herself from the case.
In the meantime, Trump called special counsel Jack Smith a "deranged" man who wants to bring the case "right in the middle" of the election, said Nancy Pelosi (who slammed him first) is a "sick & demented psycho who will someday live in HELL!) and that Mike Pence "has gone to the Dark Side." The former VP is a key witness against Trump.
TRUMP, BIDEN AND THE CORROSIVE CULTURE OF PARTISANSHIP
There is ample evidence, some from Pence himself, that Trump pressured Pence to block President Biden's Electoral College certification, but Trump's lawyer said he didn't actually "direct" Pence to do so – the kind of hair-splitting in which attorneys specialize.
There is supposedly a presidential campaign going on, but Trump's legal battles have become the campaign. Everything else has become secondary. If another GOP candidate occasionally snatches a brief bit of airtime, it's mainly to talk about Trump.
I'm not usually a fan of anecdotal leads, but this Washington Post piece captures the situation nicely.
Jenny Peterson had cut back on listening to the news because politics "left her too angry and agitated." But she switched from NPR to Fox News to get the latest on Trump, saying it was important as a mom of teenagers that they "'will see this one thing happen,'" that "'things will be improved when someone who has committed crimes in plain sight is held accountable.'"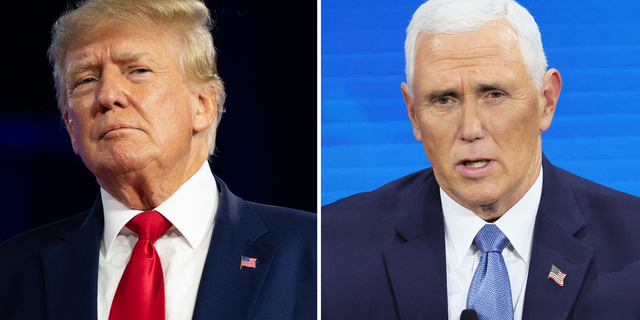 Jerry Ramsey "didn't want to know the intricacies of the case against Trump. He saw the indictment as "just another effort to tear down the country he, a Vietnam vet, had worked so hard to defend.
"'They just dream stuff up. They just keep coming after him.'"
DONALD TRUMP BASHES MEGAN RAPINOE, USWNT AFTER SHOCKING LOSS TO SWEDEN: 'WOKE EQUALS FAILURE'
Didn't want to know the intricacies. Is that now true of both sides? Is this not a legal and political war but a culture war?
David Brooks says the liberal elite may have built a meritocratic that keeps them up here, while Trump is the champion of "everybody else" who is disrespected while being "forced into a world down there."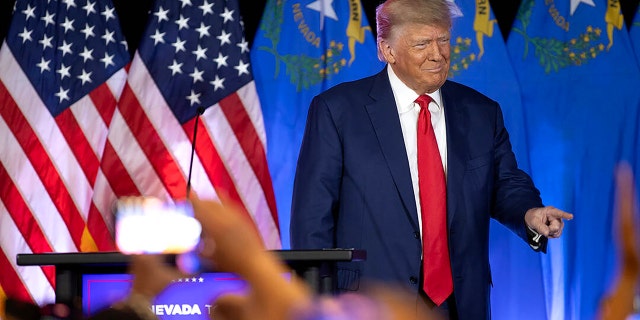 "Highly educated parents go to elite schools, marry each other, work at high-paying professional jobs and pour enormous resources into our children, who get into the same elite schools, marry each other and pass their exclusive class privileges down from generation to generation," he says in his New York Times column.
CLICK HERE TO GET THE FOX NEWS APP
No wonder Trump's working classes may not care while ex-federal prosecutors debate the finer points of constitutional law on TV.  How ironic that one of America's wealthiest guys has convinced them that he is the man to fight for the downtrodden.
With most people having concluded that the media are part of the elite, our pleas for truth and fairness are easily brushed aside. But if Donald Trump repeatedly broke the law, he deserves to be held to account – with all the fairness that the system he disdains can muster.