By T.K. Randall
November 29, 2022 ·  4 comments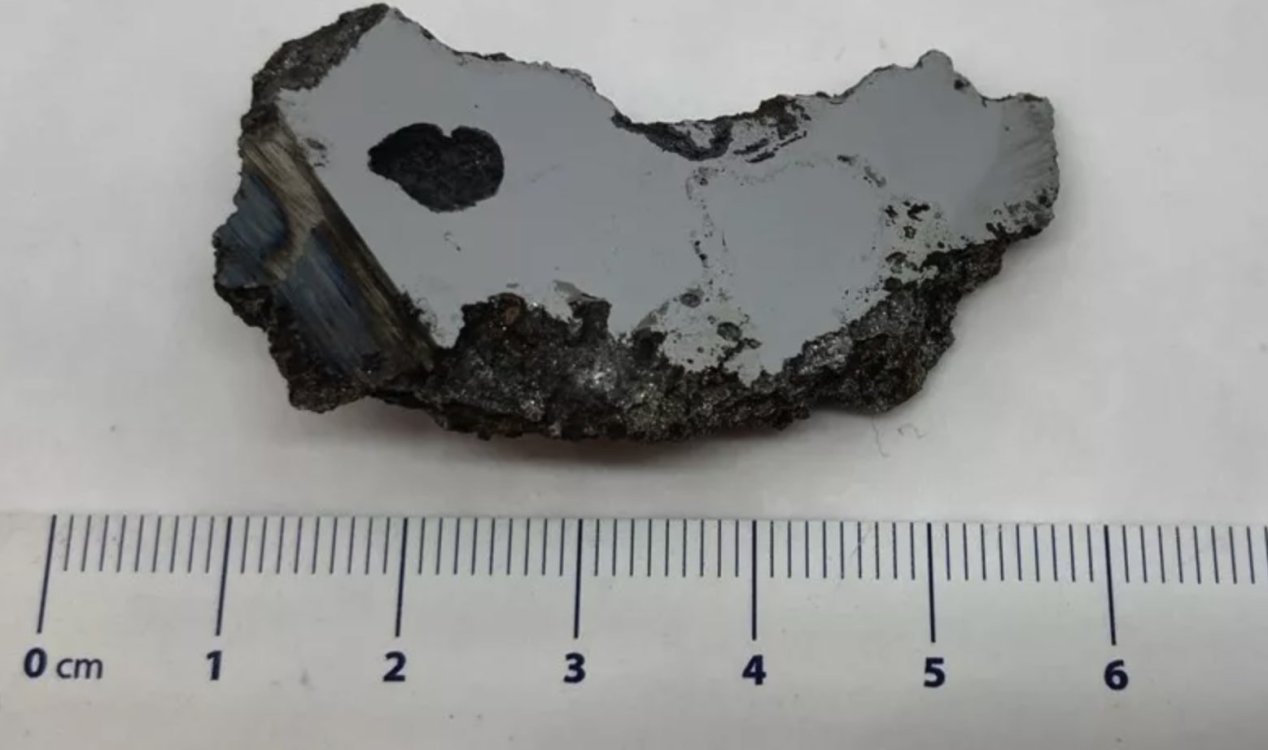 The minerals were found inside a small slice of the meteorite. Image Credit: University of Alberta
A 17-ton meteorite that landed in Somalia has been found to contain two minerals never seen on Earth before.
It's perhaps hard to imagine that there exist minerals in the universe that are not found natively on Earth, but this fact was brought into sharp focus recently when scientists sliced up a very large meteorite and found two minerals inside that are not found on our planet at all.
The huge space rock, which weighs a whopping 17 tons, fell to Earth in El Ali, Somalia in 2020.
The two new minerals were discovered inside a 2.5-ounce slice removed from the main meteorite.
Scientists have since named them elaliite (after the meteorite itself) and elkinstantonite (after Lindy Elkins-Tanton, the managing director of the Arizona State University Interplanetary Initiative).
The find is significant because it could help to teach us more about the formation of the solar system.
"Whenever you find a new mineral, it means that the actual geological conditions, the chemistry of the rock, was different than what's been found before," said the University of Alberta's Chris Herd.
"That's what makes this exciting: In this particular meteorite you have two officially described minerals that are new to science."
Work on studying the new minerals remains ongoing.
Source: Live Science | Comments (4)
Tags: