By T.K. Randall
March 15, 2023 ·  0 comments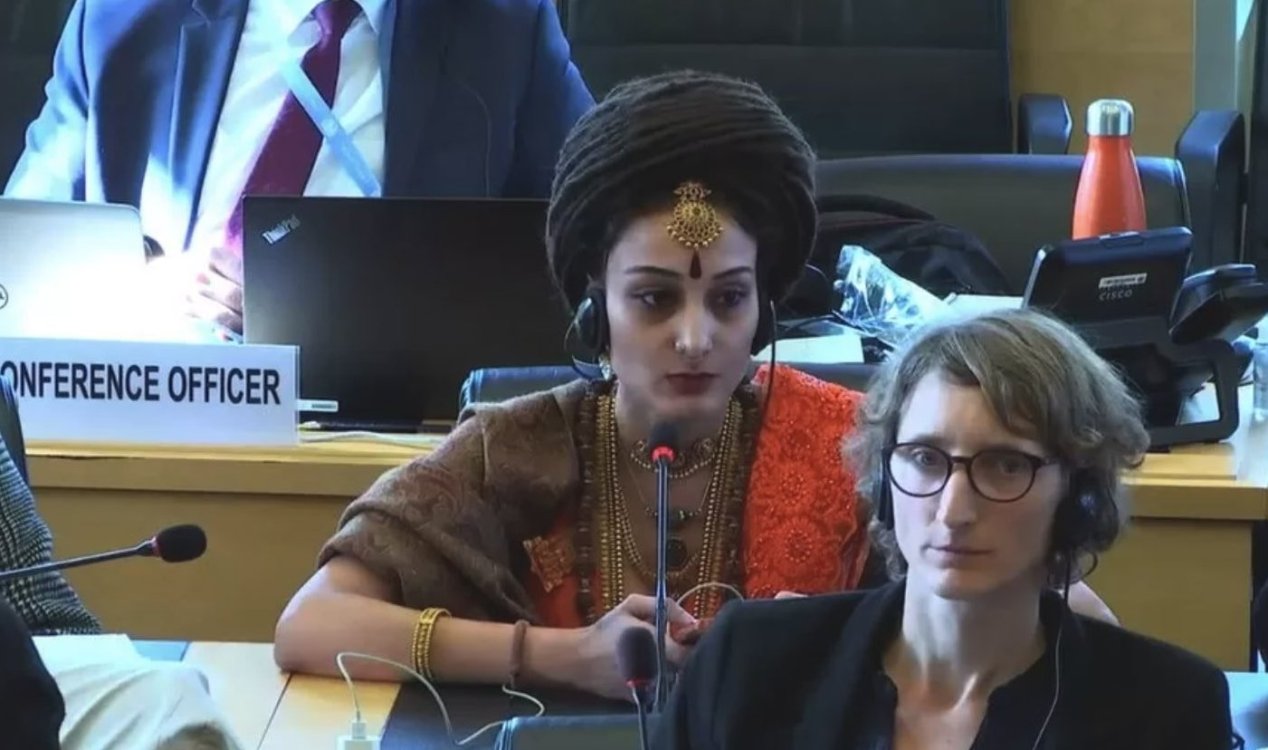 Kailasa's 'permanent ambassador'. Image Credit: United Nations
Individuals representing the 'United States of Kailasa' reportedly managed to sneak into the United Nations twice last month.
Looking for something new and interesting to do ? Then why not create your own country…
Nithyananda Paramashivam – a self-styled guru from India who is wanted in connection with a number of criminal offenses – declared himself the founder of his own country back in 2020.
The so-called 'United States of Kailasa' doesn't actually exist, but that hasn't stopped Nithyananda from sending his own representatives to attend official meetings at the United Nations.
According to reports, USK officials attended two events – one on February 22nd discussing the representation of women in decision-making systems and a second on February 24th which centered around a discussion on sustainable development.
Footage recorded during the second session showed the representative introducing herself as Vijayapriya Nithyananda, the 'permanent ambassador' of the United States of Kailasa.
She participated in the discussion and provided a written submission, but this was later dismissed by officials on the basis that it "was tangential to the topic at hand."
A similar submission made during the first session was also disregarded.
Suffice to say, it doesn't look as though Kailasa will be obtaining official recognition anytime soon.
Source: BBC News | Comments (0)
Tags: