By T.K. Randall
November 23, 2022 ·  2 comments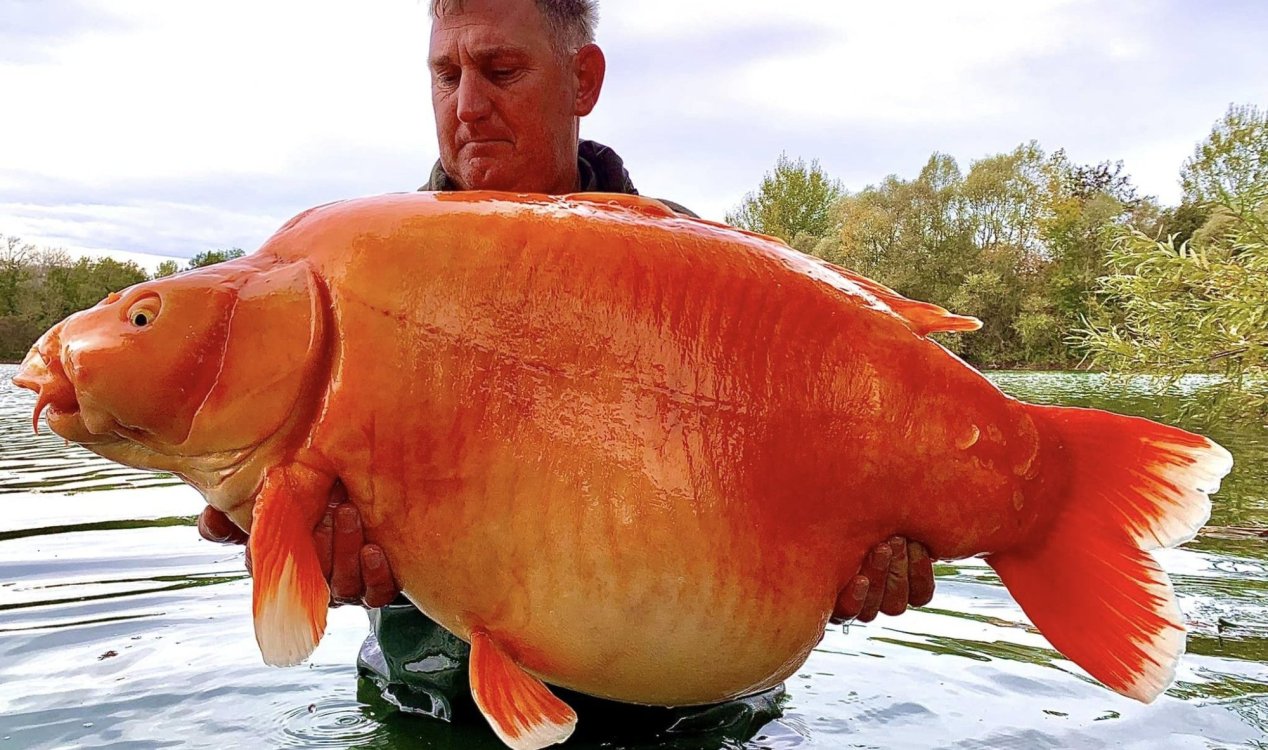 That's one big fish… Image Credit: Facebook / Bluewater Lakes
This gargantuan goldfish – which recently went viral – was caught by Worcestershire angler Andy Hackett.
When it comes to goldfish, what typically springs to mind are the small orange fish kept as pets in tanks and aquariums in homes across the world.
This particular specimen, however, is on another level entirely.
Weighing in at a staggering 30kg (or 67lbs), this enormous fish – affectionaly nicknamed 'The Carrot' – was recently caught by angler Andy Hackett at Bluewater Lakes in France.
The fish is quite the celebrity, having been introduced into the water there some 20 years ago.
Footage and images of Hackett's monster catch have since gone viral on social media.
"With normal fish you struggle to see them if they're just under the surface, but The Carrot is obviously bright orange so you can't miss it," he said.
"[But] it's a much sought-after fish, not many people have caught it, it's quite elusive."
A video showing the fish being released back into the lake can be viewed below.
Source: BBC News | Comments (2)
Tags: