Science & Technology
March 24, 2022 |  1 comment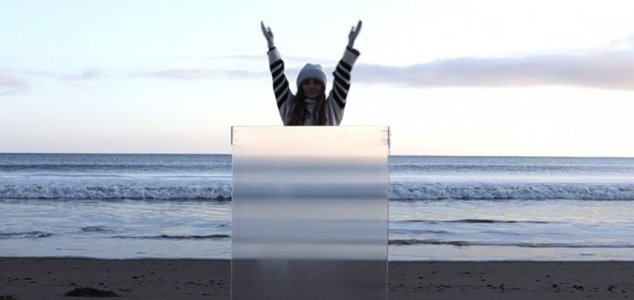 Now you, too, can become invisible… Image Credit: YouTube / Invisibility Shield Co.
Move over Harry Potter – one UK-based startup is about to give the iconic wizard's invisibility cloak a run for its money.
There have been quite a few attempts to build an effective invisibility cloak over the last few years, with modern technology finally beginning to catch up with the science-fiction staple of rendering an object invisible to the naked eye.
This latest attempt, which comes courtesy of Invisibility Shield Co., is undeniably impressive – offering a free-standing shield that uses an array of precision lenses to deflect the light from the person or object standing immediately behind it while filling the space with the background scenery.
Unlike some invisibility cloak solutions, this one works without any power source whatsoever and is quite lightweight, enabling a single person to pick it up and move it around with ease.
While it doesn't offer total invisibility (it's clear that the shield itself is there), the real potential comes from imagining how this could be used to camouflage tanks, planes or other equipment on the battlefield, or to make it difficult for the enemy to spot soldiers hiding nearby.
Also unlike several other invisibility cloaks we've seen in recent years, this one is actually available to purchase through the company's Kickstarter page with prices starting at $64 for a 12×8 inch version.
You can check out the cloak in action in the video below.
Source: Kickstarter | Comments (1)
Tags: