By T.K. Randall
January 24, 2023 ·  0 comments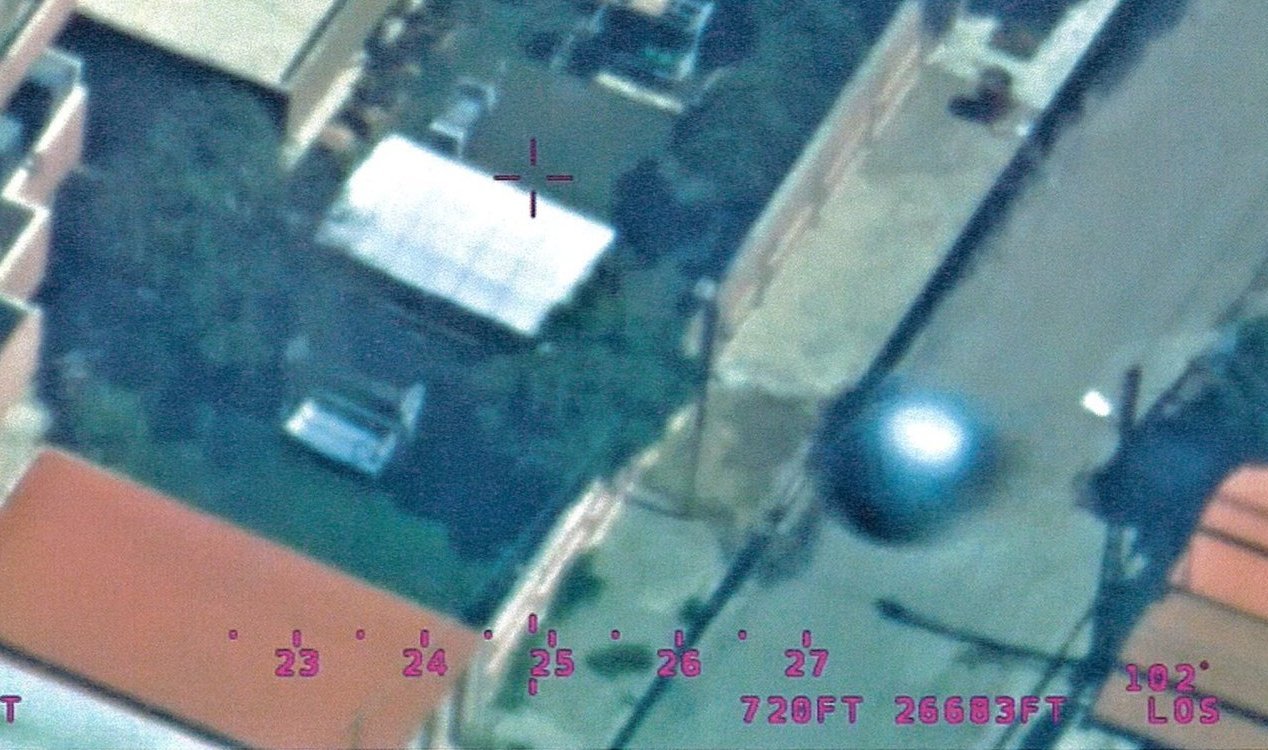 What is this object ? Image Credit: Twitter / Jeremy Kenyon Lockyer Corbell
This image was reportedly captured over the city of Mosul by an intelligence-reconnaissance plane back in 2016.
The intriguing photograph, which shows an unidentified object moving above the city's streets, is reportedly part of a four-second video described as a "short clip of an unidentified flying orb that appears to have a metallic shine on its surface."
The still was recently acquired and published by journalists Jeremy Corbell and George Knapp just before the premiere of their new podcast (viewable below).
According to reports, the original footage was part of a classified intelligence briefing video on the subject of UFOs that was shown to multiple US government agencies.
The case was also thought to be part of the Office of the Director of National Intelligence's (ODNI) Preliminary Assessment on UFOs which was released back in 2021.
This is the first time that any part of the video itself has appeared in the public domain, however.
"These 'drones' operate 20-25,000 feet up in the air and they're flying around," an unnamed source told Mail Online. "We're keeping an eye on bad guys all over the world."
"An operator will be zoomed in looking at a town in Syria. And all of a sudden, a little orb will go flying through the viewfinder."
"The operator's like, 'What the hell?' And so he starts focusing on it and he just watches the orb for a while. We might get it for 30 seconds, we might watch it for 10 minutes. And then it will do something remarkable, like suddenly bolt off the screen."
Source: Mail Online | Comments (0)
Tags: