A viral video last week of Barstool Sports founder Dave Portnoy confronting a Washington Post reporter over a story she was writing has touched off a debate about how journalists approach their subjects and if they too often carry pre-conceived narratives into their reporting.
Portnoy posted a video on X, formerly known as Twitter, on Wednesday of a phone conversation with Washington Post food reporter Emily Heil, where he accused her of penning a "hit piece" and shaming his potential sponsors for associating with him at his upcoming One Slice Pizza Festival in Coney Island. In one message, Heil asked a redacted company if it would respond to criticism of its partnership with Portnoy due to his "history of misogynistic comments and problematic behavior."
"You know, sometimes you have to say something like this is like, you know, it's sort of a reporting tactic," Heil said at one point during the call. "When you want someone to respond, you kind of have to indicate that there might be something negative, and then you get them to engage. That's all I was trying to do."
Portnoy shot back it indicated a "sad state of journalism," and many mainstream media critics jumped on the exchange as a classic example of "gotcha" reporting by reporters with an agenda.
DAVE PORTNOY'S PHONE CALL WITH WASHINGTON POST REPORTER GOES VIRAL AS HE CALLS OUT COMING 'HIT PIECE'
"Portnoy is right, it is a sad state of American journalism," said crisis communications guru Chris McMurray, who dealt with a media onslaught of his own in 2012 when his restaurant declined to host a campaign event for then-Vice President Biden. "The journalist was flexing her muscles and was not interested in getting both sides of the story, she was attempting to steer the advertisers to pull their support from the One Bite event – plain and simple."
"I learned early on to record every interview on my own so that I could validate or prove what was actually being said," McMurray told FOX News Digital. "It is amazing the lengths people will go to now to see someone go down in flames."
Portnoy, who told Heil at the outset he was recording the conversation, provided the internet a look behind the curtain of how reporting in the 24-hour news environment against certain favored media targets takes place, and it went viral, racking up tens of millions of views on X.
Marketing expert and former reporter Craig Lucie took issue with Heil's idea that it was a defensible "tactic" to bring a negative tone to a message in order to get a response.
"As a former reporter, this is not how you approach an interviewee," he told FOX News Digital. "This reporter explained to Dave Portnoy that it was a reporter's tactic to say something negative to get a response. I know of no such tactic. As Portnoy points out in the now viral video, he certainly turned the tables on her tactic and points out what appears to be an agenda for the angle of the article she wants to take. Seeking an interview with a negative ask means you're seeking a quote with a negative angle." 
DAVE PORTNOY FIRES BACK AT WAPO REPORTER'S 'HIT PIECE': 'NOT AN OUNCE OF JOURNALISM'
"This is a widespread issue that is much larger than Portnoy," added social media expert Kristen Ruby. "You can see it in every journalism query and how they are written. Journalists state a hypothesis and look for expert sources to support the hypothesis, even if the hypothesis is not correct."
Conservative journalist Mollie Hemingway of The Federalist said she would even use the exchange as a teaching method with her students at Hillsdale College. The Post had its defenders, however, with one reporter at the left-wing Daily Beast noting the reporter said she wanted to get all her facts in order before interviewing Portnoy and getting his response. He also pointed out it's not standard for reporters to reveal their articles ahead of publication to interview subjects.
Portnoy founded Barstool in 2003 and led it from a niche site into one of the top online destinations for sports and pop culture. He received widespread praise for his work boosting small businesses devastated by pandemic shutdowns, and as the Post report indicated, his popular pizza reviews have helped bring attention to a wide variety of little-known restaurants.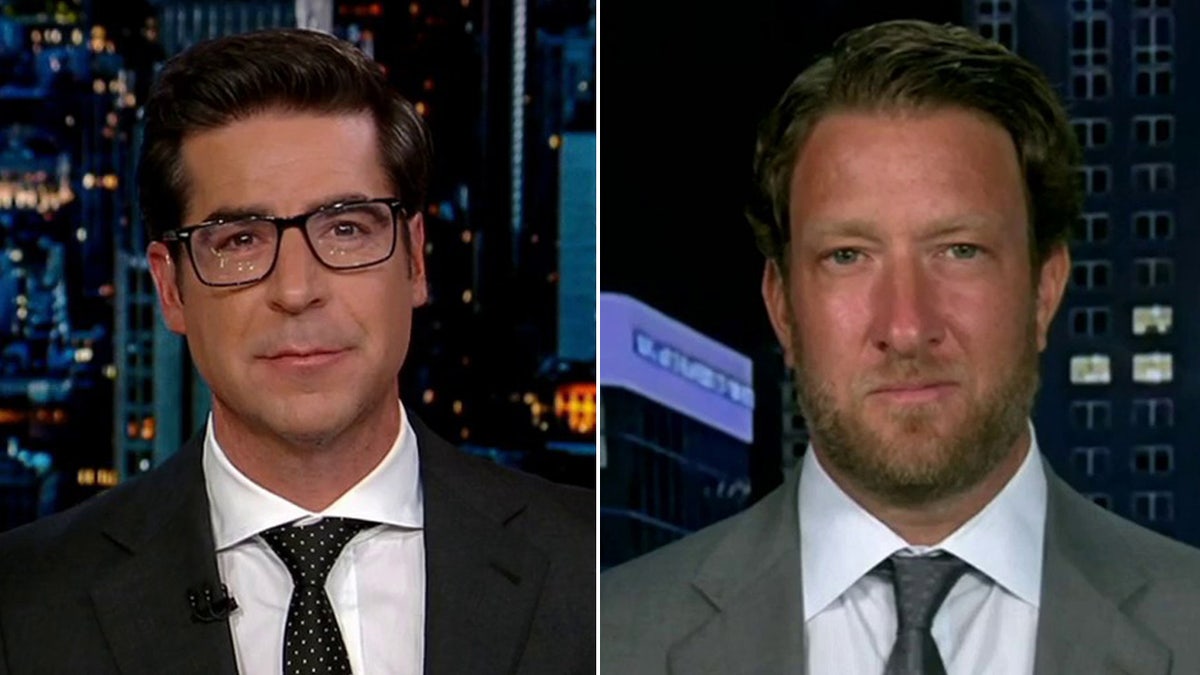 Both his and his site's style of charged humor and fratty commentary has naturally brought it into conflict with what Barstool fans, or "Stoolies," would call politically correct scolds in the press. Portnoy was the subject of a critical Insider story in 2021 about his sexual relationships, and the Post quoted some of his past remarks that have rankled critics, such as joking that former NFL quarterback Colin Kaepernick was a terrorist or a deleted 13-year-old blog post quipping that someone deserves to be "raped" if they're a size 6 and wear skinny jeans.
DAVE PORTNOY TORCHES WAPO FOR RUNNING 'HIT PIECE' AFTER CALLING OUT REPORTER: THEY WERE 'CAUGHT LYING'
Over the years, Portnoy and his allies have forcefully pushed back on critics and said they're being targeted or taken out of context by bitter, bad-faith enemies. Portnoy himself is politically hard to pin down; he's at times expressed support for Republicans and Donald Trump, but he angered conservatives after speaking out against the overturning of Roe v. Wade. 
There's never been any question, however, about his ability to market himself and his site, and the latest dust-up with the mainstream media was another example of how he turned a potentially fraught situation into a boon.
The Washington Post ultimately published its story on Friday, co-written by fellow food reporter Tim Carman, which referred to Portnoy as "a man who has been accused of sexual misconduct and has a history of using racist, misogynist and homophobic language that he has defended as jokes." It quoted both supporters and foes of Portnoy.
"None of the pizzerias or sponsors contacted by The Post indicated that they were pulling their support," the Post reported. Portnoy shot back after it went online that it was a "weak and dishonest hit piece."
In their phone call, Heil initially appeared to deny Portnoy's framing of her questions until he read the one email in particular about his "misogynistic" comments, which she then admitted was the "most pointed" because she wanted a response. Portnoy said he took issue with her description of him and would be happy to clear the record, later adding, "It sounds like you have your opinion made of me based on that email."
EX-NFL QB BOOMER ESIASON SAYS BARSTOOL FOUNDER AND WASHINGTON POST SAGA HIGHLIGHTS 'WOKE ASPECT OF THIS WORLD'
Heil said she wanted a full picture of the story before giving Portnoy a chance to comment, but he repeatedly said it was a clear "hit" attempt on him. Heil said at another point it was "standard journalistic stuff."
"Unfortunately, yes," Portnoy said.
In an interview on "Jesse Watters Primetime" last week, Portnoy said he believes "journalism has become activism" and reporters are "not looking for the truth." 
"The very people who are now trying to threaten these pizzerias and be like, '[We're] going to write a hit piece and associate you with this bad person…' they [were] all fighting to shut these people down two years ago. They didn't want them open," he said. "I'm the one who was fighting to keep them open, raise money, keep small business… They have become activists. There's not an ounce of journalism." 
The Washington Post referred FOX News Digital to its published story and declined further comment. Portnoy, Carman and Heil did not respond to separate requests for comment.
CLICK HERE TO GET THE FOX NEWS APP
FOX News' Ashley Carnahan contributed to this report.
For more Culture, Media, Education, Opinion and channel coverage, visit foxnews.com/media