Golden State Warriors star Draymond Green was ejected from Monday night's Game 2 against the Sacramento Kings after he appeared to stomp on the chest of Domantas Sabonis in the fourth quarter.
Sabonis was trying to go for the offensive rebound on a missed shot when he hit the floor near Green's feet. Sabonis appeared to grab Green's right leg as the forward was trying to move up the floor. Green attempted to break free as he was walking over Sabonis.
CLICK HERE FOR MORE SPORTS COVERAGE ON FOXNEWS.COM
Green then looked down to see what Sabonis was doing. As Green gathered himself, he used his right foot to step on the chest of Sabonis. The Kings player was writhing in pain as the referees tried to break up the scrum, Sabonis was writing in pain.
Green went back to the bench as officials reviewed the play. He was then seen jawing with Kings fans with at least one man giving Green the double birds. 
EX-NBA STAR JALEN ROSE COMES TO E-40'S DEFENSE AFTER EJECTION: SECURITY 'TOTALLY FUMBLED THIS SCENARIO'
Officials gave Green a Flagrant II foul which meant he would be ejected from the game. Sabonis was assessed a Flagrant I foul. Sabonis said he had no animosity toward Green after the game.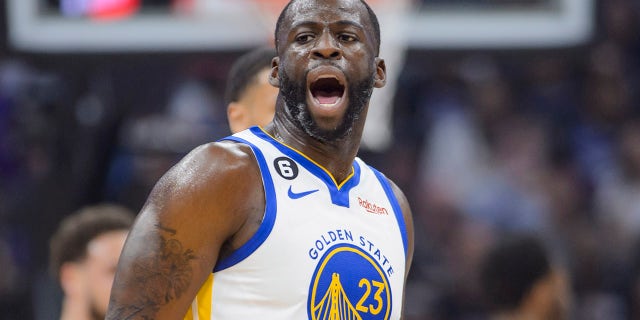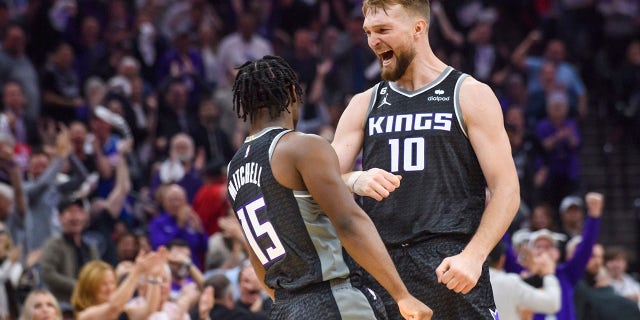 Green had eight points, five assists and four rebounds in 31 minutes. It's unclear whether further discipline would be assessed to either player as the series went on.
CLICK HERE TO GET THE FOX NEWS APP
Sacramento would win the game 114-106 and go up 2-0 in the first-round series.