Heidi Klum's daughter, Leni, is helping lead the next generation of supermodels, alongside other famous offspring like Cindy Crawford's daughter, Kaia Gerber.
Born in 2004 to Klum and her ex, Italian businessman Flavio Briatore, Leni was walking the runway before she was even born.
Klum shared video on Instagram in 2021 of herself at the 2003 Victoria's Secret Fashion Show revealing that she was four months pregnant with the future model at the time. 
"I am not alone walking down that catwalk here," Klum wrote about the video. "If I look close enough then I can see you bumping right along at 4 months @LeniKlum. I loved you before you were born, and I will love you long after I close my eyes forever."
CINDY CRAWFORD REVEALS WHY SHE'S JEALOUS OF HER 21-YEAR-OLD DAUGHTER KAIA GERBER
The relationship between Klum and Briatore ended while Klum was still pregnant, and she began dating singer Seal not long after. The singer and model married each other a year after Leni was born, and Seal legally adopted her when she was five years old, according to People. 
Seal was present for Leni's birth, and Klum told USA Today in 2007, "Seal is Leni's father." 
The couple had three more children together, sons Henry Samuel, 17, and Johan Samuel, 16, and youngest daughter Lou Samuel, 13, before they divorced in 2014.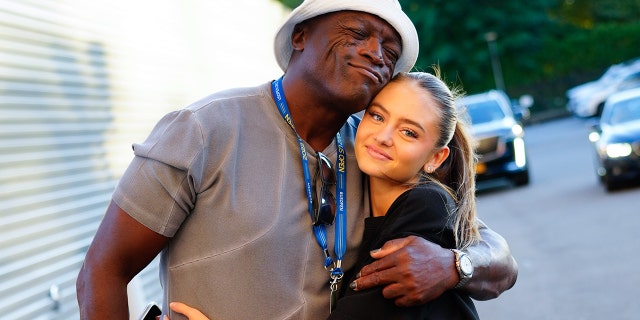 Despite her prenatal runway debut, Klum insisted her eldest daughter wait until she was at least 16 years old to pursue modeling as a profession.
"We always also decided to keep the children out of the public eye. But she's driving a car now, she's 16, so I figured if you can do that, you can also model now if this is what you wish to do," Klum told People in 2020, noting that "you have to be very strong" in modeling.
HEIDI KLUM REVEALS WHAT MODELING ADVICE SHE GAVE TO DAUGHTER LENI IN ORDER FOR HER TO 'BE HAPPY' IN INDUSTRY
In 2022, Leni told People she had been spotted as a potential model in a Brandy Melville store when she was 12 and was eager to take the opportunity.
"I said 'Mom, Mom, guess what? Brandy Melville wants me to model. Please, please.' And she was like, 'Absolutely not.' I was really sad about it, but in the end she was right. And I feel like that's what sparked me to want to model more," she told the outlet.
At 16, she made her cover model debut alongside her mother for Vogue Germany's January/February 2021 issue, happily sharing the magazine on her Instagram with the caption, "MEIN ERSTES COVER," which translates to, "My first cover."
Since her debut, Leni has also done shoots for Harper's Bazaar Germany and Glamour Germany, and walked the runway at Berlin Fashion Week.
She's also been a mainstay on red carpets with her mom, including last year's annual Halloween costume party where Klum dressed as a worm (Leni opted for a Michelle Pfeiffer Catwoman inspired look).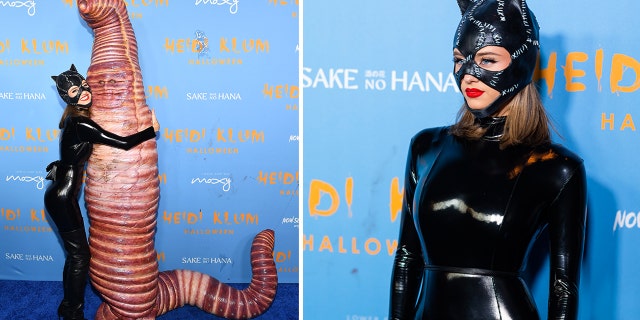 CLICK HERE TO SIGN UP FOR THE ENTERTAINMENT NEWSLETTER
In addition to modeling, Leni is attending college in New York, studying interior design.
Leni's modeling career hasn't come without its shared of controversy though.
Earlier this year, Klum and Leni posed together for an ad campaign for the lingerie brand Intimissimi, working for the brand for the second time in less than a year.
Critics said it was inappropriate for a mother and daughter to pose in underwear together after they shared images from the campaigns on their social media.
After the initial controversy in 2022, Leni told Page Six, "I honestly didn't look at a lot of the reactions. I am overall happy with the campaign and I had an amazing day with my mom."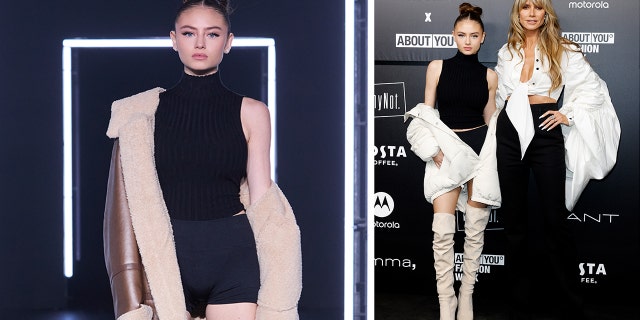 "I think the photos turned out great, and we had an amazing time," she added.
Leni often talks about working with Klum, but she wants to make it clear she's not relying on her famous mom's genes or connections.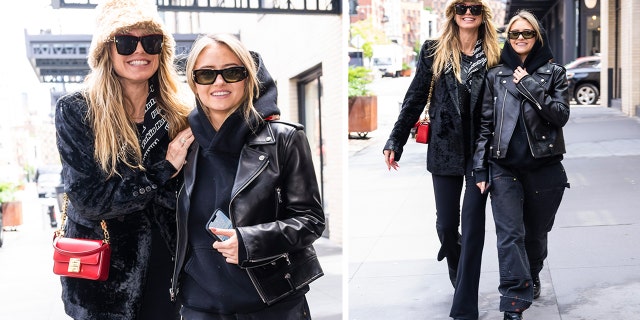 CLICK HERE TO GET THE FOX NEWS APP
"I did get help starting off, and I know that people would dream to start off with what I had," she told People last year. "I'm so grateful that I've been able to take what was gifted to me by my mom. But I am doing the work and putting in the time. Now I'm working on my own, traveling alone, going to school. My mom and I just have the same love for the same thing."