Inflation is dropping! Good news, huh?
Apparently you don't understand how this game is played.
Sure, for this snapshot in time, the latest figures are leading the major papers.
TRUMP WANTS TRIAL AFTER 2024 ELECTION, GOP SOURCE ON BIDEN GETS INDICTED
New York Times: "Inflation data released on Wednesday showed a pronounced cooling and offered some of the most hopeful news since the Federal Reserve began trying to tame rapid price increases 16 months ago."
Washington Post: "A year after inflation soared to the highest level in four decades, price increases are returning closer to normal levels, with families and businesses feeling the difference as wages rise faster than prices and policymakers debate how much more to slow the economy."
So the 3 percent inflation rate reported for June – beating the market's all-knowing, all-seeing expectations – is a welcome surprise. It's the lowest level in more than two years.
But the unwritten rules of cable and online news say statistics are only important when we are careening toward a crisis.
Inflation got quite high, Republicans used rising prices to pound President Biden every day, and that's fair game.
MORE JOURNALISTS ARE TELLING BIDEN TO HANG IT UP, ADVICE HE'S SURE TO IGNORE
But now that it's down to a more reasonable 3 percent, while some Republicans may continue their bashing (on the theory that many people don't follow the numbers), many others will move on to other topics.
The president will boast about taming inflation, as he did yesterday, but the press will only cover it for a couple of days before it is deemed old news.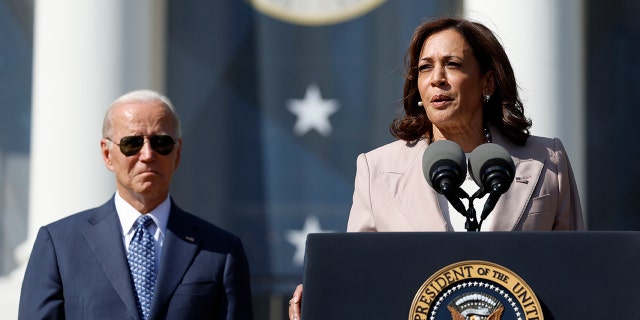 I'm not suggesting here that Biden is being treated unfairly. When George H.W. Bush was running for reelection in 1992, the country had technically pulled out of a deep recession, but most people felt the outlook was bleak. In politics, perception is what matters.
A similar scenario has unfolded at the border. For Biden's first two years, a strong case could be made that he botched the immigration issue and that things at the southern border were out of control. Every Republican running for president is denouncing Biden on border issues – and, in Ron DeSantis' case, vowing to build the wall that Donald Trump could not.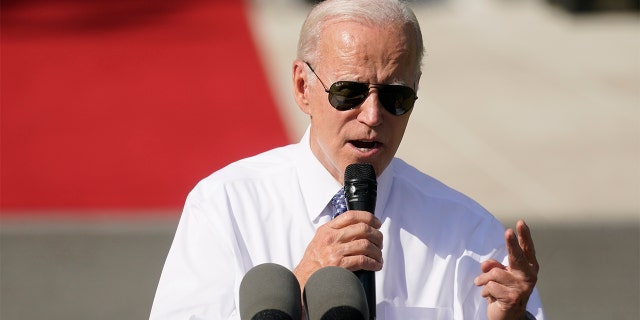 There was a particularly loud media drumbeat as we approached the end of the Title 42 policy, launched during the pandemic, that allowed for quick expulsion of illegal migrants. The media echoed the same warnings – a humanitarian crisis is about to get far worse.
But then a strange thing happened. Since early May, according to Customs figures, illegal crossings have dropped by almost 70 percent. Heard much about that? Of course you haven't.
As the Post puts it, "the Biden administration appears to have better control over the southern border than at any point since early 2021."
SUBSCRIBE TO HOWIE'S MEDIA BUZZMETER PODCAST, A RIFF ON THE DAY'S HOTTEST STORIES
Now the Biden team isn't spiking the football. Maybe this is a temporary fluke, or maybe it's the result of the administration allowing tens of thousands of migrants to enter legally through a mobile app, with more deportations for those who break the rules.
So while the plunge in illegal crossings is drawing modest coverage, it's nothing like when the numbers were soaring every month and the networks were belatedly sending correspondents to places like El Paso. A 70 percent plunge just ain't that exciting.
CLICK HERE TO GET THE FOX NEWS APP
Bad news is big news. Good news, yawn, not so much.