A Wisconsin man is accused of fatally shooting his parents, the owners of a "cherished" cheese factory and shop in Zittau, and detailing his plans to do so in a journal.
Erik Tyrell Metzig is charged in the March 18 murders of his parents, David and Jan Metzig, owners of Union Star Cheese, at their home in Wolf River, Wisconsin.
After 5 a.m. on March 18, sheriff's deputies received a 911 call from the Metzig residence, and the "caller hung up," according to a criminal complaint obtained by FOX 11 Green Bay.
Deputies responded to the address and located David, 72, and Jan, 71, "in their bedroom, covered in blankets, with bags over their heads, and deceased from apparent gunshot wounds."
FLORIDA BAKERY OWNER DIES AFTER ALLEGEDLY BEING ATTACKED BY OWN SON
They were surrounded by a "significant amount of blood" and 9mm bullets, the complaint states.
After executing a search warrant, investigators found a journal in Erik's bedroom saying he had wanted to "eliminate his parents and make it look like they went missing while out for a walk," according to the complaint.
FLORIDA BAKERY REOPENS AFTER OWNER NEARLY KILLED BY OWN SON: 'LONG WAY TO RECOVERY'
Erik's sibling told deputies that Erik Metzig lived with his parents and should have been home at the time, but his car was gone.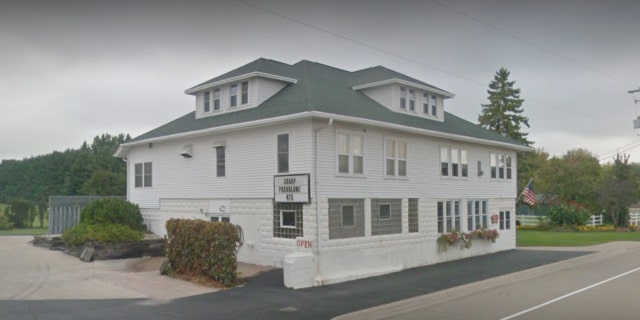 Investigators also found "an AR platform rifle on the kitchen table with a loaded magazine inserted into the firearm" and "a small amount of blood" near the area where Erik parked his car, as well as "bloody glasses" and one of the victims' checkbook and wallet.
WISCONSIN JURY CONVICTS MAN OF HOMICIDE, STALKING, AND HIDING A CORPSE IN THE MYSTERIOUS DEATH OF HIS RIVAL
Later on, detectives also located a Glock 9mm handgun in a garbage bag in the third stall of the garage.
Deputies were able to track Erik down at a YMCA that same day after personnel had reported a suspicious person walking around the building, the complaint states.
CLICK HERE TO GET THE FOX NEWS APP
An obituary for David and Jan Metzig says the couple had been married for 49 years and had five sons, whom they had raised "in a home above the factory, which became a cherished gathering spot for extended family and friends."
"In addition to cheesemaking, David enjoyed hunting, gardening and projects at the farm. Jan loved cooking, beekeeping, hosting and taking care of her boys," the obituary reads.