By T.K. Randall
January 22, 2023 ·  0 comments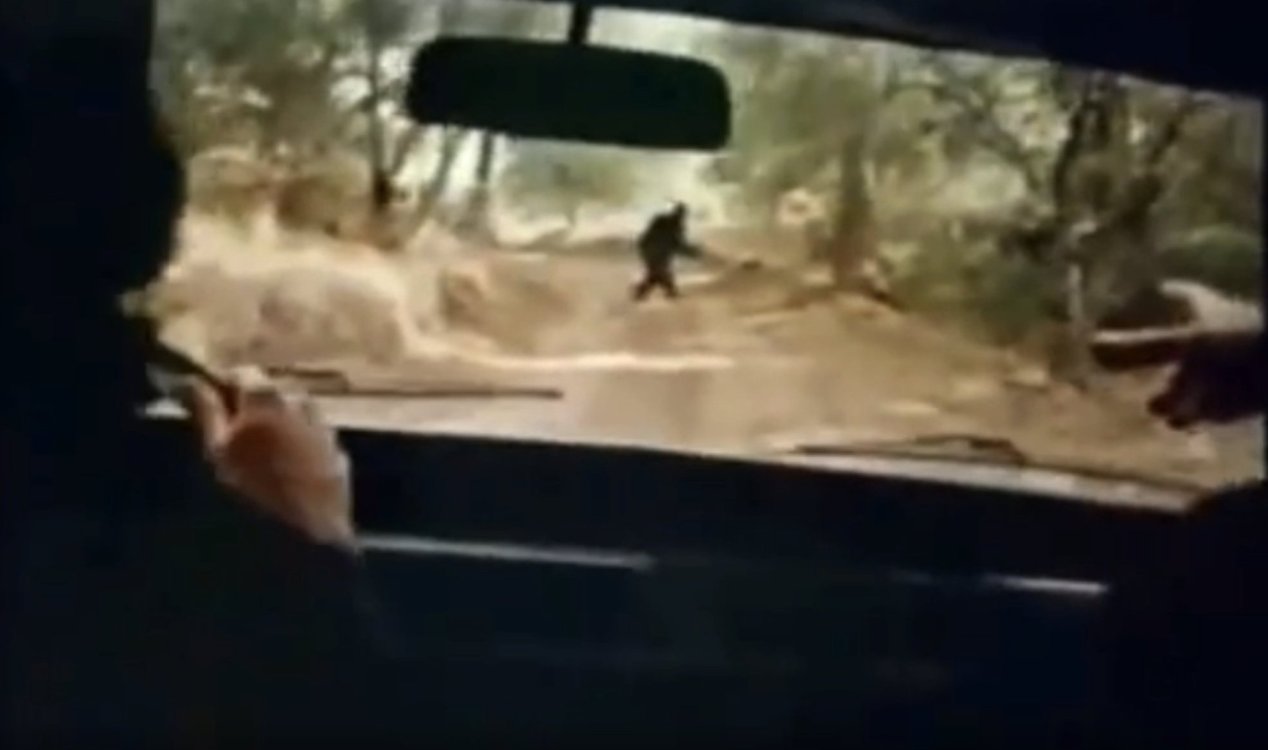 Who or what is crossing the road in the video (below) ? Image Credit: Supplied via Email
The footage shows what appears to be a large hominid crossing a forest road in front of an approaching vehicle.
This clip was sent into us via email, the following background information was also provided:
---
"My dad sadly passed very recently, me and my brother were sorting through his personal possessions, we found a few VHS video tapes. Just out of curiosity we decided to view them, nothing worth talking about, except for one.

On one tape there is a 9 second clip, bit strange, shows some type of dark figure moving across the road, we've isolated the 9 seconds of footage, the rest of the tape was blank.
We asked mum what she knew about this tape, she said that all she knew was that dad and a few friends saw it and caught it on tape, and that it was filmed years ago in the 1970s somewhere in California when he was in his twenties.
She said dad showed her the video many years ago, but he never mentioned it after that. She said he described it as a large Bigfoot type creature, covered in dark hair, and that it didn't look human, he said the thing went behind a tree and vanished into thin air and was gone, they never saw it again after it vanished. That's all she could tell us, pretty strange if you ask me.
Anyway, we have decided to send it out to some paranormal groups, get it out there and hopefully get some opinions as to what it might be? If you want to upload it to your platforms to share it with your audience, then it's cool with us."
Tags: