By T.K. Randall
July 17, 2023 ·  4 comments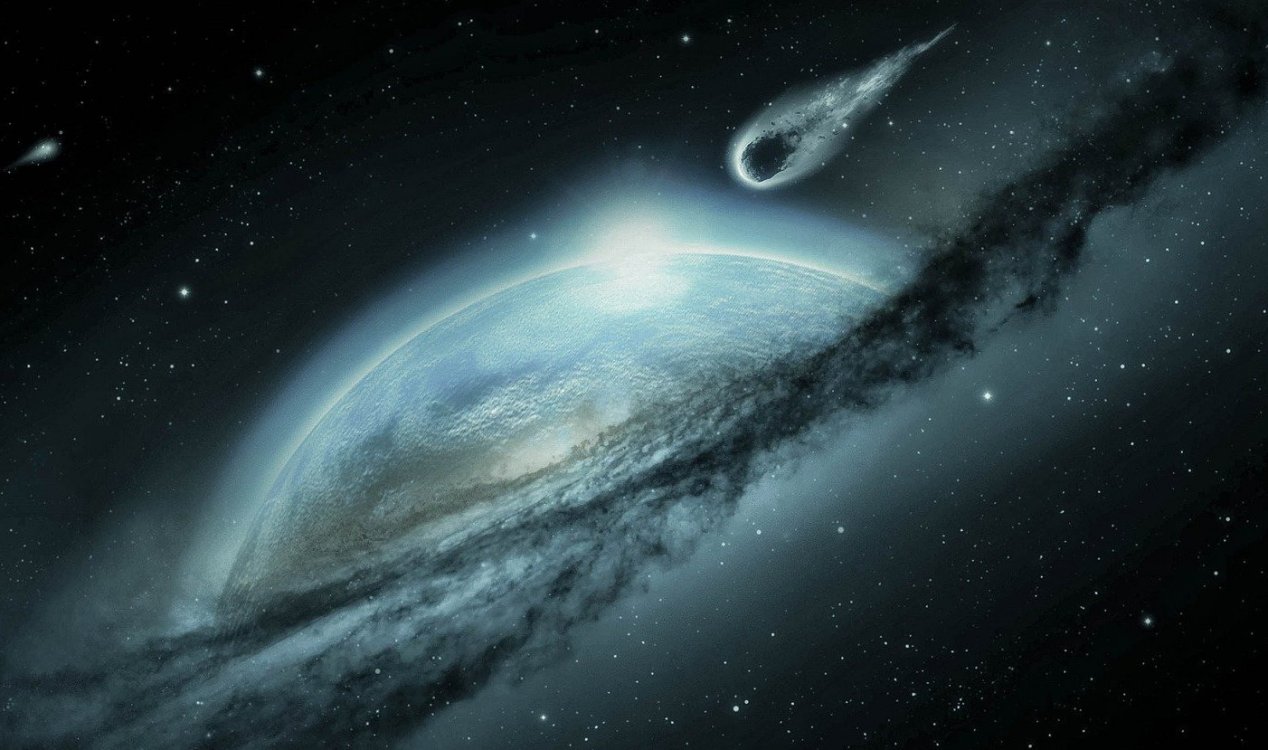 Being hit by a meteorite is an extremely rare occurrence. Image Credit: Willgard / Pixabay
The woman had been enjoying a coffee on a terrace when she was suddenly hit on the chest by a small space rock.
Meteorites land on the Earth's surface all the time, but the vast majority of these are very small and the chances of anyone actually being hit by one are so infinitesimally tiny that they are practically nil.
Nonetheless, such incidents can and do happen – as evidenced recently by the case of a woman who was hit by a meteorite while sitting outside on a terrace drinking coffee with a friend.
According to a local newspaper, the object struck her square on the ribs.
"I heard a big 'Poom' coming from the roof next to us," she told Les Dernieres Nouvelles d'Alsace. "In the second that followed, I felt a shock on the ribs. I thought it was an animal, a bat!"
"We thought it was a piece of cement, the one we apply to the ridge tiles. But it didn't have the color."
Fortunately, despite being hit by the space rock, the woman didn't sustain any injuries.
Source: Newsweek.com | Comments (4)
Tags: