By T.K. Randall
February 1, 2023 ·  2 comments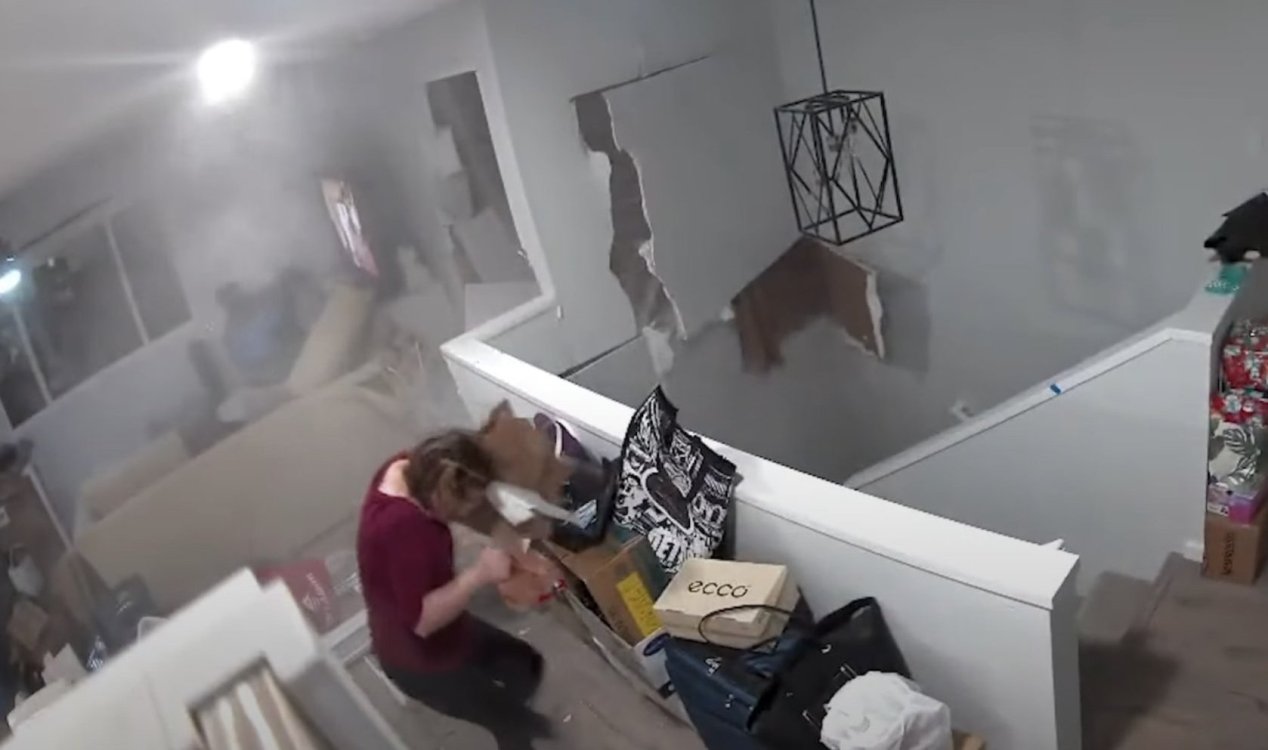 The rock barely missed her. Image Credit: YouTube / Caroline Sasaki
Caroline Sasaki was mere inches from certain death when a huge rock came crashing into her home at the weekend.
The incredible near-miss occurred at around midnight on Saturday when Sasaki had been on her way to sit down and watch some TV.
As she walked towards the couch, a massive boulder suddenly came crashing through the wall, rolled across just a few inches in front of her, then smashed through another wall into an adjoining room.
What's more, the entire thing was captured on security camera (see below).
"I heard the loud boom and apparently the boulder passed right in front of me, which I didn't know, I didn't see it," she said during an interview with CNN.
"All I heard was the boom and then somebody asked me if I was OK."
Fortunately, nobody was hurt, but the house – which her family had just moved into – was badly damaged and will require some extensive repair work.
Local authorities are now undergoing an investigation to determine how this could have happened.
Source: ITV News | Comments (2)
Tags: