By T.K. Randall
June 26, 2023 ·  0 comments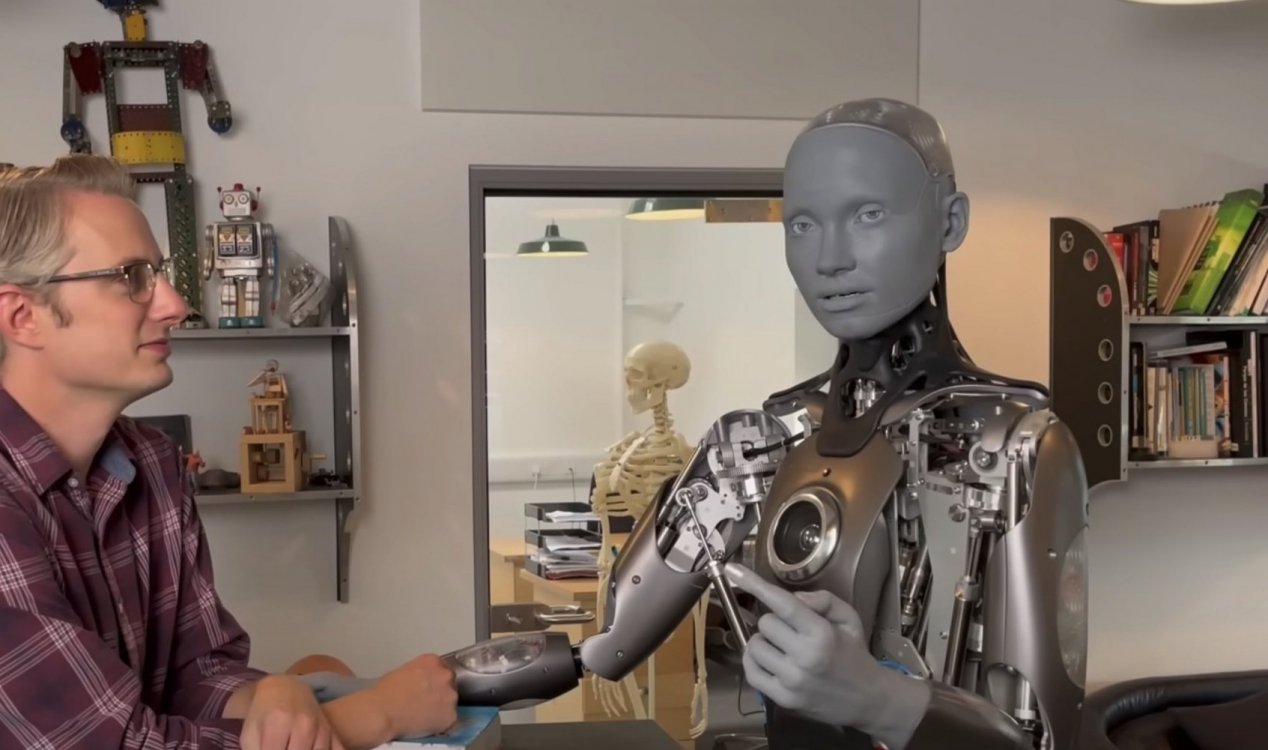 Can an AI grasp the concept of humor ? Image Credit: YouTube / Engineered Arts
Ameca is capable of realistically mimicking human expressions but hasn't quite grasped the nuances of humor.
At first glance, this deeply impressive robot might look like something that has been produced using computer graphics for a science-fiction movie, but in actual fact it is a real-life robot – a moving, functional device capable of the most impressive display of life-like human facial expressions and emotions we've ever seen.
Known as 'Ameca', the robot has a fully articulated head and neck, as well as multiple articulations in its face to enable a wide range of subtle expressions.
You can also have a conversation with it – albeit with some questionable results.
In a recent video posted up by Ameca's creators at Engineered Arts, a man can be heard asking the robot to tell him a joke and the robot seems only too happy to oblige.
As it turns out, however, the joke doesn't go quite as expected.
You can check out the video for yourself below.
Source: Mail Online | Comments (0)
Tags: