By T.K. Randall
September 24, 2023 ·  0 comments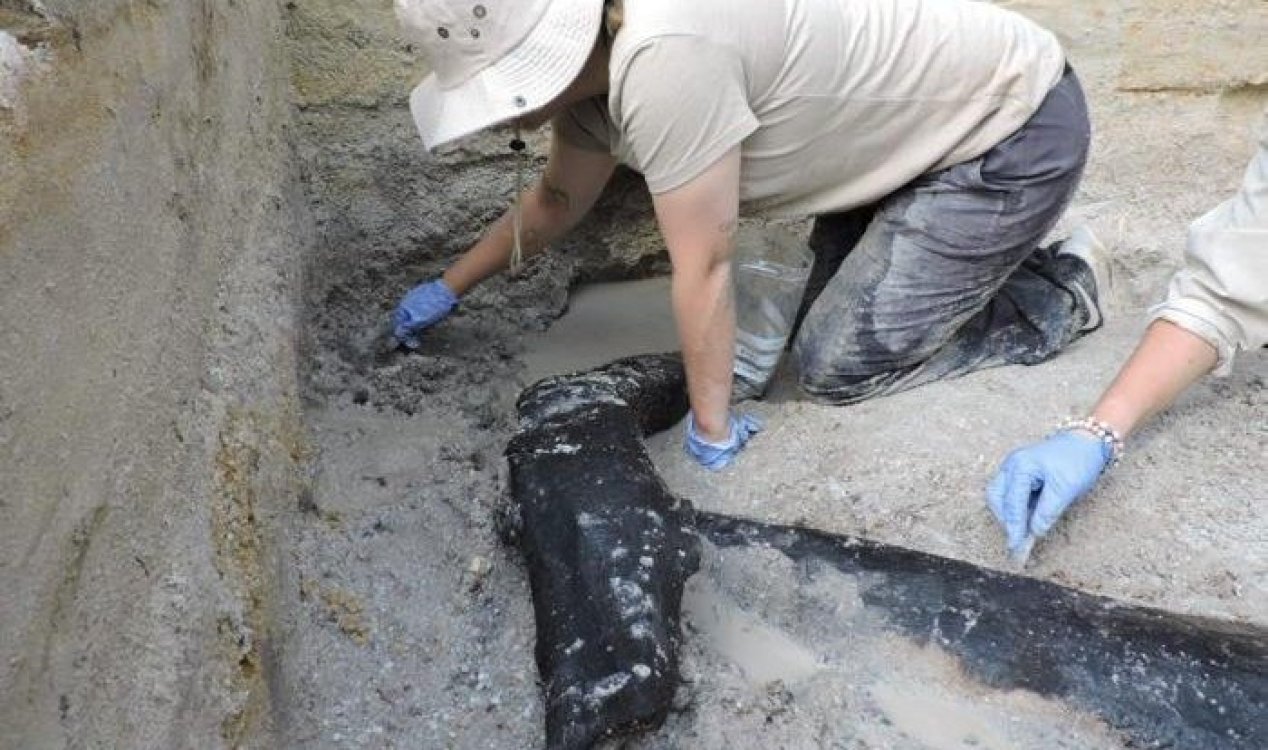 Image Credit: Professor Larry Barham / University of Liverpool
The discovery marks the oldest known evidence of wood logs being crafted and joined together to create a structure.
The remarkable find, which was made at the Kalambo Falls archaeological site in Zambia, is thought to date back 476,000 years to a time before modern humans had arrived on the scene.
The structure, which was comprised of two large logs that had been shaped by tools and joined together, was likely part of a platform or dwelling.
It's an important find because up until this point, the only known use of wood from this era was in the making of primitive tools or weapons and for making fires.
Finding any evidence of wood at all is rare because of how easily it decomposes.
"This find has changed how I think about our early ancestors," said Professor Larry Barham.
"Forget the label 'Stone Age,' look at what these people were doing: they made something new, and large, from wood. They used their intelligence, imagination, and skills to create something they'd never seen before, something that had never previously existed."
"They transformed their surroundings to make life easier, even if it was only by making a platform to sit on by the river to do their daily chores. These folks were more like us than we thought."
Source: Eurekalert.org | Comments (0)
Tags: