By T.K. Randall
June 29, 2023 ·  33 comments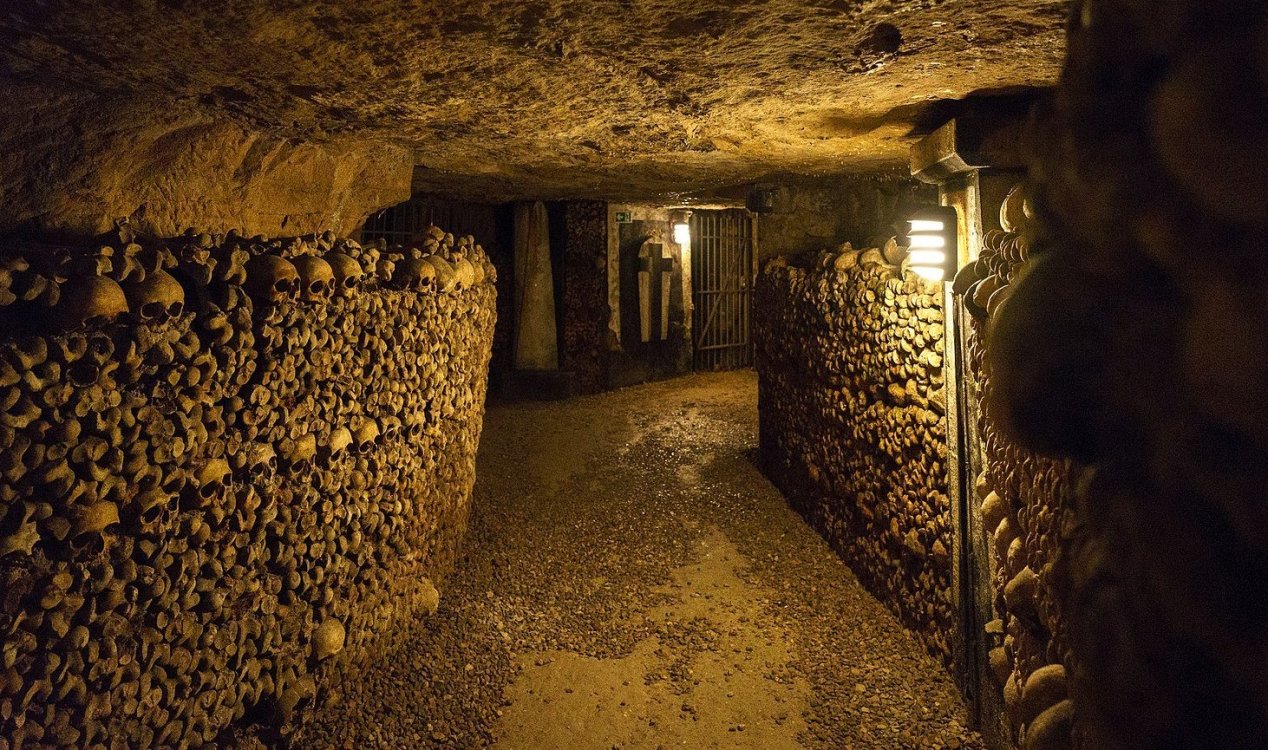 Dare you spend the night here ? Image Credit: CC BY 2.0 Dale Cruse
The dark, bone-filled catacombs are more than a lot of people believe they can handle – even for millions of dollars.
For some, the offer of a $10 million prize in exchange for spending the night in the Catacombs of Paris might seem like a no-brainer – after all, there are many who would relish the opportunity to go down there and explore its labyrinthine tunnels – especially those with an interest in history, urban exploration or paranormal investigation.
When a debate broke out on Twitter recently, however, a surprising number of people insisted that there was no way they'd spend the night down there – not even for $10 million.
Before you decide whether you'd be among them, it's important to note exactly what awaits anyone brave enough to spend the night down in the Paris Catacombs.
Intended as a solution to the French capital's overflowing cemeteries problem, workers began ferrying corpses to the tunnels in the late 18th Century.
Today, it is believed that the skeletal remains of 6 million people are interred there.
These bones are not just buried in the ground, either – many of them form ornate, grim displays comprised of skulls and thigh bones arranged like some sort of hellish work of art.
Visitors are welcome to venture down there, if they are brave enough to do so.
So would you spend the night in the dark tunnels surrounded by 6 million dead ?
Source: IFL Science | Comments (33)
Tags: