New details have emerged about what led the New York Yankees to place Domingo Germán on the restricted list Wednesday as he entered an inpatient treatment center for alcohol abuse. 
According to SNY's Andy Martino, Germán "grew belligerent" inside the Yankees' clubhouse Tuesday night, and "witnesses determined that Germán was under the influence of alcohol."
There was no mention of an altercation, but Germán "did not appear in control of his emotions."
CLICK HERE FOR MORE SPORTS COVERAGE ON FOXNEWS.COM
The report added the Yankees handled the situation internally, without MLB stepping in. 
The Yankees and Germán's agent, Dan Lozano, did not immediately answer a request for comment. 
"I don't want to go into any details," GM Brian Cashman noted Tuesday during a news conference. "I just know that, obviously, the steps that are being taken today by Domingo are very important and necessary. And hopefully it can be a game-changer." 
Cashman added that Germán is not expected to return this season.
YANKEES' DOMINGO GERMAN VOLUNTARILY ENTERS TREATMENT FACILITY FOR ALCOHOL ABUSE
"He is a sweetheart of a guy. So, when you see something that has now affected his livelihood and his life and you know how serious it is, it is very sad for someone that's very talented," manager Aaron Boone said. 
"In some way, this goes back years. I mean, I think all of us can probably have someone in our life that we can relate to. It's always an ongoing battle. So, I don't know as far as recent history or since things before that he's dealt with going back to like '19." 
In 2019, Germán was involved in an incident with his girlfriend, which led to an 81-game suspension issued by MLB. 
During a gala hosted by CC Sabathia, his teammate at the time, in New York, Germán was seen slapping his girlfriend at the event, according to The Athletic. Then, while intoxicated, he reportedly became violent following the gala.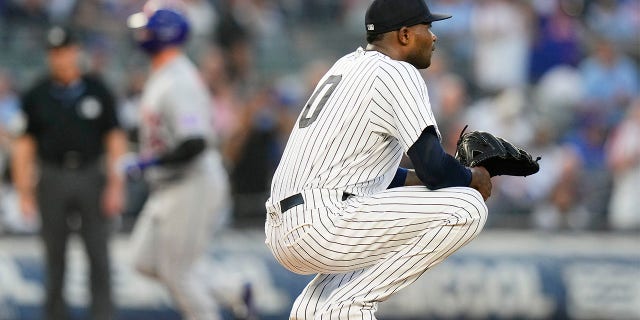 A Yankees teammate, who wasn't named, and the player's wife intervened after Germán's girlfriend hid from him in a locked room. While the Yankees teammate tried to calm Germán down, the wife picked the woman up. 
No police report was filed for the incident because authorities were never called. But MLB stepped in and suspended Germán Jan. 2, 2020. He missed the entire 60-game COVID-shortened season and was eventually reinstated Oct. 6, 2020. 
"I was able to speak to each player on the team," Germán said in a statement, via ESPN, during 2021 spring training. "The only acceptable way to begin to move forward was to address them face-to-face. It is worth repeating again today what I told the team. There are a lot of young players who wear this uniform, and I want them to understand the great damage that can be done when mistakes like mine have been made."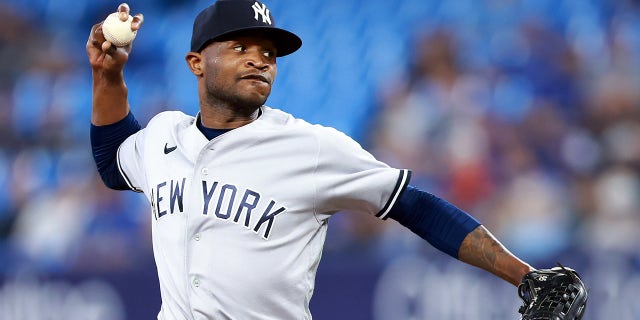 NEW YORK YANKEES' DOMINGO GERMAN SUSPENDED 81 GAMES FOR VIOLATING DOMESTIC-VIOLENCE POLICY
The Yankees are not strangers to a player bowing out of a season to get control over alcoholism. 
Sabathia has been vocal about his path to sobriety. He dealt with alcohol abuse during his career too. He bowed out of the 2015 Yankees season to go to rehab in October right before the start of the playoffs.
Germán has had an up-and-down season to this point of the year. His highlight was the 24th perfect game thrown in MLB history on June 29 against the Oakland Athletics in an 11-0 victory. It was the fourth perfect game thrown in Yankees history and the first since David Cone's in 1999.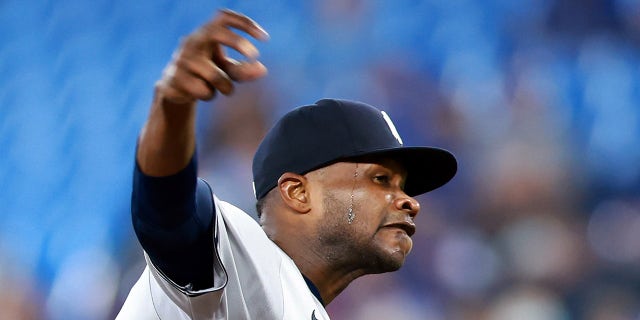 CLICK HERE TO GET THE FOX NEWS APP
Over 20 games this season (19 starts), Germán has a 4.56 ERA in 108.2 innings with 114 strikeouts.