By T.K. Randall
May 12, 2023 ·  0 comments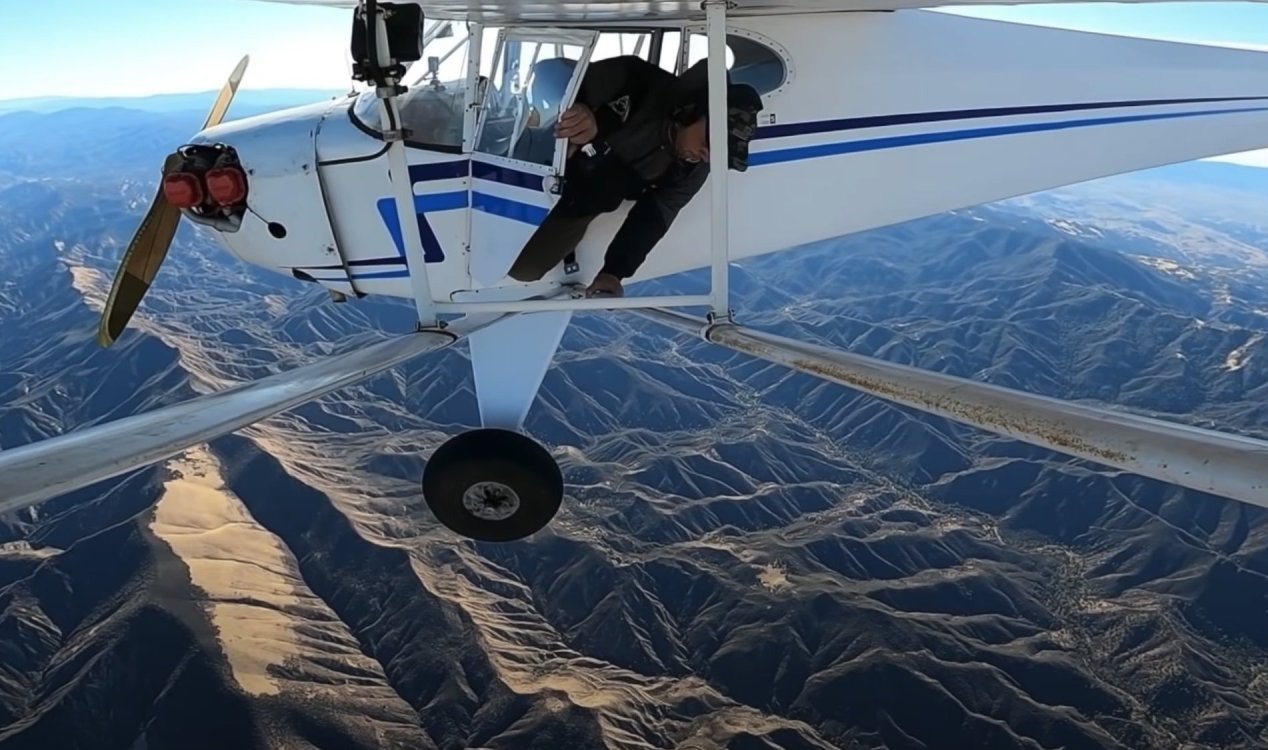 Don't try this at home… Image Credit: YouTube / Trevor Jacob
Trevor Jacob has admitted to crashing his plane on purpose to attract subscribers to his YouTube channel.
It seems that people will do anything for attention on social media these days, as evidenced by a recent court case in the United States involving a YouTuber who jumped out of his plane with a parachute and allowed the aircraft to crash – all so that he could upload the video for views.
The 29-year-old had been flying over remote mountains in California in December 2021 when he developed an alleged technical problem with the plane and was forced to bail out with a parachute.
It later transpired, however, that the whole thing was pre-planned – the plane had been equipped with multiple cameras to capture what was happening and there was nothing actually wrong with the engine.
Viewers had become suspicious when Jacob appeared to have been wearing a parachute in preparation for the alleged technical failure and had jumped out of the plane with a selfie stick.
"[He] did not intend to reach his destination, but instead planned to eject from his aircraft during the flight and video himself parachuting to the ground and his airplane as it descended and crashed," said the US Attorney's Office for the Central District of California.
While he did return to the crash site via helicopter to dispose of the debris, he now faces up to 20 years in prison for "obstructing a federal investigation".
As things stand, it's unlikely he will be flying a plane again anytime soon.
Source: BBC News | Comments (0)
Tags: